Dr. Khaled Hamza Nahas
Member of SABIC Board of Directors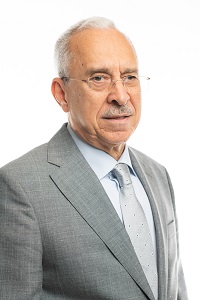 Dr. Khaled Hamza Nahas is a member of SABIC Board of Directors and Chairman of Risk and Sustainability Committee and a member of both Investment Committee and Audit Committee. 
Dr. Nahas holds a PhD in Engineering of Economic Systems.
He is currently a member of Board of Directors of Clariant.  
He began his career in the educaitonal sector as a university lecturer. Before his appointment as a SABIC Board member, Dr. Nahas held various leadership positions, including the Deputy Chairman of the Industrial Committee of the Chamber of Commerce and Industry (1986-1989), Member of the Shoura Council (1997-2001), and Makkah Mayor (2001-2006).
Dr. Nahas was also a member of the Board of Directors of several companies, including the Saudi Investment Bank, Military Industries Organization, Saudi Hotels Company, Saudi Telecommunications Company, National Commercial Bank, Riyadh Bank, National Water Company and Hasanah Investment Company. He was also chaired the Board of Directors of the National Company for Spring Mattresses and Sponges and the Tabuk Hotels Company.