Iyad Abdulrahman Al-Garawi
Secretary General of SABIC Board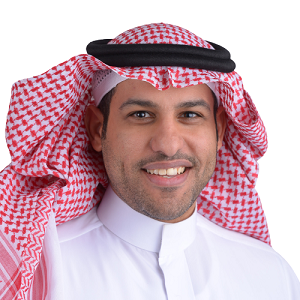 Eng. Iyad Abdulrahman Al-Garawi is the Secretary General of the SABIC Board of Directors.
He holds a Bachelor's degree in Mechanical Engineering from the University of Missouri in Columbia, USA, and a Master's degree in Industrial Management from the University of Sheffield, UK. He has completed various training programs in the technical, business, financial and leadership fields, the latest being the Strategic Financial Analysis Program of the Harvard Business School.
Al-Garawi is currently the General Manager, Board Affairs, Corporate Governance and Investor Relations at SABIC. He is also a board member of several companies including Saudi Iron and Steel Company (Hadeed), Saudi Arabian Industrial Investments Company (Dussur), and Aluminium Bahrain (Alba). 
During his tenure with SABIC, and prior to his current position, he led SABIC's Engineering Thermoplastic Polymers business in the Middle East and Africa, including the Polycarbonate, ABS, POM, PMMA and compounds lines.  He also held the position of Managing Director, SABIC South Africa Ltd, which involved leading sales and investment opportunities in the region and governmental affairs. Before joining SABIC, he led the operations unit of a gas-oil separation plant in Saudi Aramco.