WHEN THE BUSINESS HELPS ME GROW, I CAN GROW THE BUSINESS
Developing our most important asset
At SABIC, we know that our success depends on your success. We are committed to nurturing your talent to help you achieve your career ambitions and life goals. We have created tailored training and development programs for our employees that are among the best in the chemical industry.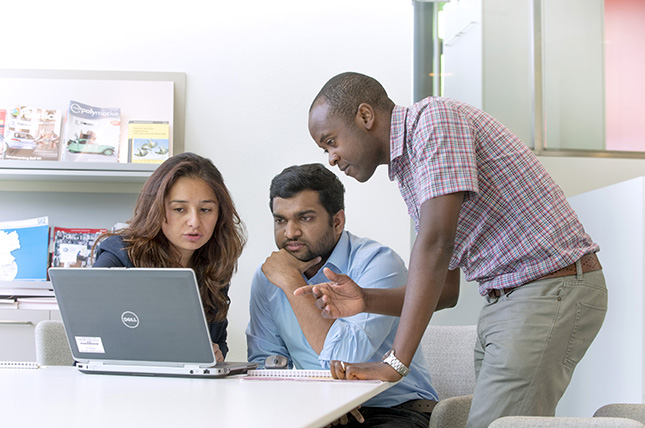 Our personalized performance system provides clear feedback with recommended development actions. We offer over 6,000 classroom and online courses to support your learning at every professional level in core business skills, finance, sales and marketing, supply chain, and technical skills. This is why we are recognized in several countries as a top employer. If you are looking for a career that will make the best of your strengths, we want to hear from you.
SABIC Academy
SABIC Academy is a successful and strategic learning academy where future leaders are developed through a consistent institutionalized process based on pre-identified competencies.
This is a center where employees are developed through an integrated talent development process with assessment, coaching, experiential learning, and formal classroom training. Leaders and experts from around the world meet at the center to engage in dialogue through learning networks and to exchange experiences and opinions related to strategic challenges.