Our collaboration is the key to overcome the pandemic with our people, our customers, local governments & communities in Asia pacific region (excl China)
In a time of unprecedented crisis, SABIC has stepped up to cater to needs of frontline workers as part of a collective effort in the global fight. While ensuring the safety and wellbeing of our employees, we focus on working closely with our customers and local authorities to meet the rising global demand of personal protective equipment and support the impacted communities across the region.
Janardhanan Ramanujalu, Vice President & Regional Head, highlights the importance of collaboration, "COVID-19 has presented a global crisis that can only be overcome through collaboration. Businesses, governments and communities must work together to face the challenges this pandemic continues to bring. We are focused on helping to protect the health and welfare of our employees, supplying our customers reliably, supporting humanitarian efforts and proactively collaborating with customers, logistic partners, governments and health authorities to maximize our collective impact in communities."
Collaborating with our customers and local governments to support the frontline medical professionals and other essential services
Together with a stringent safety management plan in place, our manufacturing plants change their production schedules and other teams act swiftly in response to urgent requests from the local governments and customers, to supply materials for rapid turnaround in production of much needed medical essentials, such as masks, visors, face shields, gloves, protective goggles, ventilators, respiratory masks, diagnostic devices, surgical blade covers and cannulas, and packaging for food, medicine and other essential goods.
For instance, in India, SABIC plays a pivotal role in enabling the domestic production of 48,000 COVID-19 test kits during a month of transportation shortages when the country was under lockdown. These COVID-19 test kits, produced by a diagnostics company in India, can reveal test results in just one hour, a fraction of the six or seven hours taken by conventional machines.
In addition, we share our expertise (i.e. applications knowledge) and connected our customers with other value chain stakeholders such as suppliers and converters to help customers expand and diversify their current business offerings to produce critical medical essentials in the fight against COVID-19.
For example, in Vietnam, where only limited sets of ventilators were available per 8 million population, SABIC's timely supply of raw materials facilitated the production of 5,000 ventilators by a Vietnam conglomerate in just two weeks and has since been donated to the Ministry of Health in Vietnam. A further 45,000 sets of non-invasive and 10,000 sets of invasive ventilators are set to be exported to hospitals all over the world.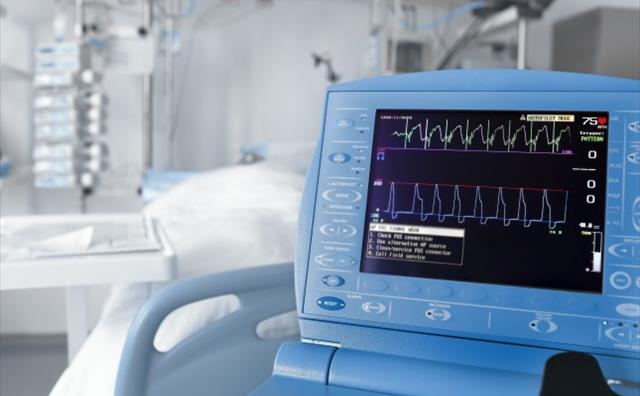 Forging continued strong partnership with the local governments
We have supported various countries' governmental initiatives or official fundraising organizations across the region by making cash donation or in-kind to help alleviate the economic and community impact of the outbreak. These initiatives and organizations include India's Prime Minister Care Fund and Relief Funds of the States, Singapore's SG United – The Courage Fund, Red Cross, as well as more than 30 Government hospitals across the region.
Strengthening our commitment to the communities
Additionally, we have distributed relief material such as dry rations to affected individuals and families across multiple cities in India, as well as making in-kind donation to six other NGOs and Food Banks in the other parts of this region to help those who are impacted to tide over these difficult times. Through SABIC's Employee Donations campaign, we have also raised funds that will go to the needy (such as low income families) who are further affected by these unprecedented challenges due to COVID-19.
Building our valuable relationships and ensuring long-term dependability for our customers and stakeholders, even in challenging times, to create the CHEMISTRY THAT MATTERS™ which the world needs.