Hager
Hager Group is a leading provider of electrical installation solutions for residential and commercial buildings. The range covers everything from energy distribution and cable management to security systems and smart building automation. An independent, family-run business with headquarters in Blieskastel, Germany, Hager has 11,500 employees, generating a 2019 turnover of €2.2 billion.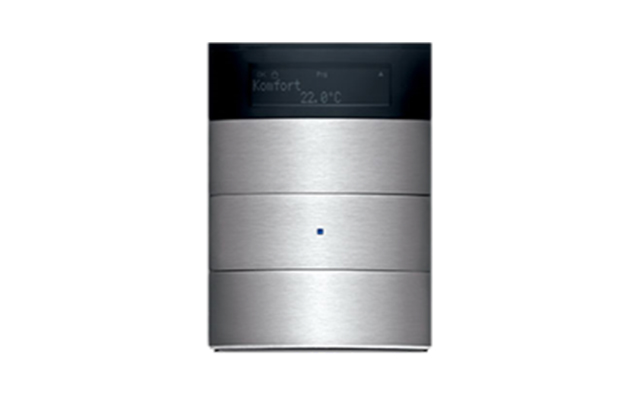 Berker B.IQ
Award-winning, push-button smart buildings controller.
Berker B.IQ's wall-mounted push-button keypad gives the user full control over up to four KNX/EIB functional elements (lights, AC, shutters and curtains) making it easy to adapt your smart building's environment to your needs and preferences.

Available in a range of finishes, with award-winning design to complement your décor, Berker B.IQ status LEDs keep you fully informed as well as totally in control.

Benefits
• Push button control – easy & intuitive
• Manages up to four elements
• Elegant design, multiple finish options
Berker Glass TS Sensor
Berker Glass TS Sensor puts home environment control at your fingertips.
The wall-mounted keypad enables full temperature control by touch, enabling the user to change settings for lights, air conditioning, and curtains and shutters, literally at the touch of a finger.

Made of tempered glass, the sensor offers easy, no-tools installation and reprogrammable push button functionality, is available in a range of colors to complement your décor, and has an elegant, exceptionally slimline design that projects just 5.7mm from the wall.

Benefits
• Easy to use
• Fingertip control
• Easy installation
• Excellent aesthetics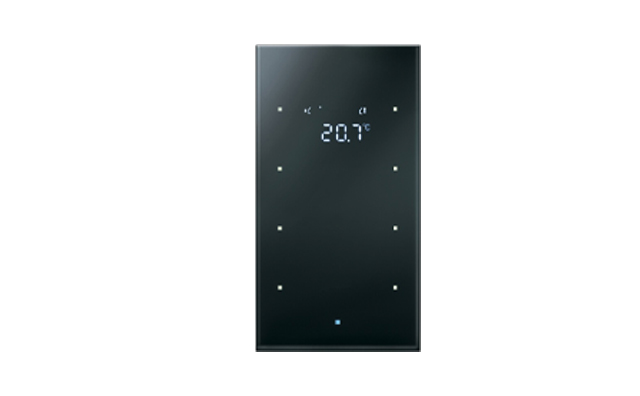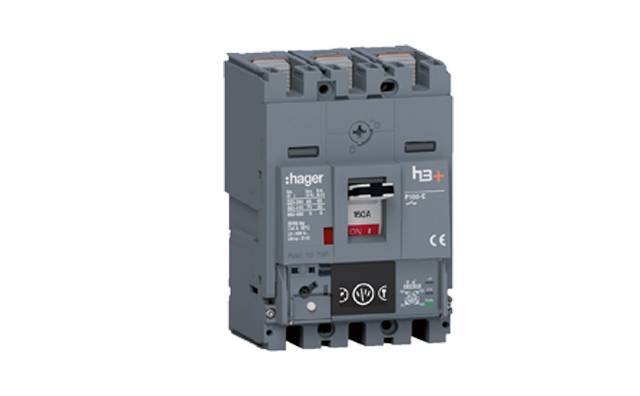 Circuit Breaker MCCB
Hager Group's Circuit Breaker MCCB boosts energy efficiency, safety and continuity.
With reliable protection against overloads and short circuits combined with accurate integrated energy monitoring for all low voltage distribution systems, Circuit Breaker MCCB offers easy installation and configuration by PC, smartphone or tablet, delivering a smarter way of protecting, managing and optimizing power, with minimal downtime and guaranteed availability and productivity.

With its embedded display, full energy monitoring integration, and Modbus remote monitoring and control communication, Circuit Breaker MCCB boosts energy efficiency, improves electrical power quality, and maintains supply continuity.

SABIC materials
Circuit Breaker MCCB's casing is fabricated using SABIC WCD931 Noryl™ Resin.

Benefits
• Regulatory and standards compliance
• Energy efficiency, safety and continuity
• Quick installation, easy configuration, reliable connections
• Extensive tailoring options to meet your needs
Domovea2 Server
Domovea2 Server - control your Smart Home from your phone.
Linking up with the app on your smartphone, the server enables remote monitoring and control over the full functionality of a Smart Home, enabling easy maintenance of a pleasant and comfortable environment.

The server operates under the KNX international standard for commercial and residential buildings automation, integrating seamlessly with IoT devices and IFTTT (If This Then That) cloud based services, making it technically open and fully future-proof.

Benefits
• Easy to use
• Environmental control
• Open standards technology
• Future proof

SABIC materials
The server casing is molded from SABIC CYCOLOY C2100HF resin.