Schneider Electric
Schneider's purpose is to empower all to make the most of our energy and resources, bridging progress and sustainability for all. At Schneider, we call this Life Is On.
We believe access to energy and digital is a basic human right. Our generation is facing a tectonic shift in energy transition and industrial revolution catalysed by accelerated digitisation in a more electric world. Electricity is the most efficient and best vector for decarbonisation; combined with a circular economy approach, we will achieve a climate-positive impact as part of the United Nations Sustainable Development Goals.
Our mission is to be your digital partner for Sustainability and Efficiency.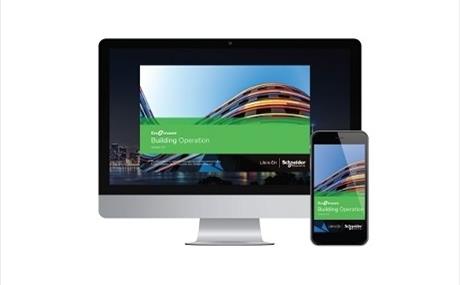 EcoStruxure™ Building Operation
Smart buildings demand simple integration across systems and easy access to IoT devices. EcoStruxure Building Operation's open & secure integration framework allows collaboration across third-party systems to create innovative custom solutions. The platform natively supports standard open protocols out-of- the-box. Future ready buildings ensure new technology expansions deploy easily all while: maximizing building efficiency, optimizing comfort & productivity, and increasing building value.

Benefits
Schneider-Electric Inverter
Electrolyte-free design with Schneider Electric's rigorous reliability test procedures improve the long term reliability. Five configuration options of integrated wiring box allow for easy, flexible and low cost installations. Decentralised architecture, full grid support features and system capability together with Schneider Electric's broad range of medium voltage products make Conext CL the ideal choice for medium and large PV plants. Backed by Schneider Electric's global service infrastructure, leading manufacturing facilities and its expertise in energy management, the Conext CL Series is the inverter you should trust for quality and reliability.
Benefits
Easy to use
Regulatory and standards compliance
Energy efficiency, safety and continuity
Quick installation, easy configuration, reliable connections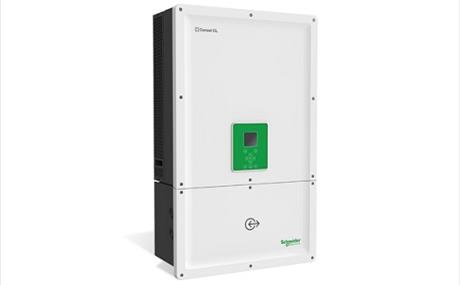 SABIC material description and benefits
LEXAN™ Resin
LEXAN™ FR Resin
CYCOLOY™ Resin
CYCOLOY™ FR Resin
GELOY™ Resin
VALOX™ Resin
VALOX™ FR Resin
SABIC® PC Resin