Signify
Signify, formerly Philips Lighting Saudi Arabia, is the Kingdom's market leading lighting company, with a 100% Saudi female workforce producing energy efficient luminaires at three Riyadh factories. Signify LED technology cuts energy consumption by as much as 80%, and the company works closely with Tarshid, National Energy Services Company, bringing the latest technology to bear on making Saudi Arabia ever more sustainable, in line with Vision 2030 objectives.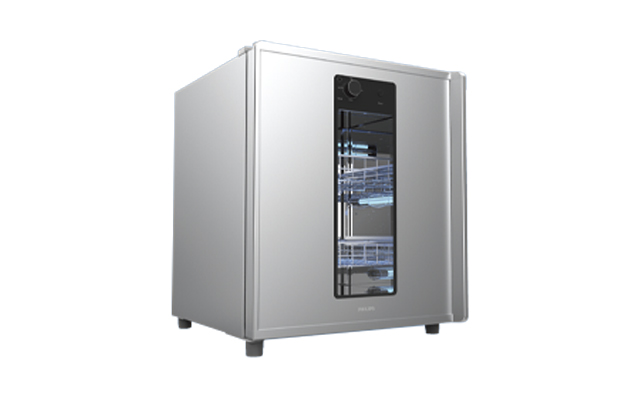 PHILIPS UV-C DISINFECTION CHAMBER
Thorough disinfection - fast, easy, and environmentally friendly.

Philips UV-C disinfection chamber is used for disinfecting the surfaces of any objects other than medical devices. It uses a chemical-free process which gives 4-log (99.99%) disinfection in a matter of minutes, without environmental impacts of any kind.

Philips UV-C luminaires and components can be used in a wide variety of applications, including cabinets and air-disinfecting upper air systems, incorporate integrated safety features like timers and motion detectors, and are made from durable UV-C resistant materials for a long, effective, trouble-free working life.

Benefits
• Rapid - disinfects in minutes
• Thorough - chemical free, no residuals
• Green - ozone free, no environmental damage
Sunstay
All In one solar light takes street lighting anywhere.

Signify SunStay is an integrated solar street light combining a luminaire with a solar panel and charger and a lithium ferro phosphate battery, enabling the introduction of excellent street lighting to 'off grid' areas.

A factory-set dimming profile with PIR sensor and 175 lm/watt luminance efficacy assure maximum battery performance and runtime, and the system also offers self-diagnostics, with battery charging, discharging and cut-off LED indicators.

Pressure die-cast aluminum construction delivers sturdiness and long life, while a specially designed pole-mounting bracket allows adjustable tilt angles of 0-15 degrees, with the options of lateral and pole-top mounting.

Benefits
• Lighting anywhere
• Energy-saving
• Landscape-friendly - no cable-trenching
• Environmentally sound
• Robust & durable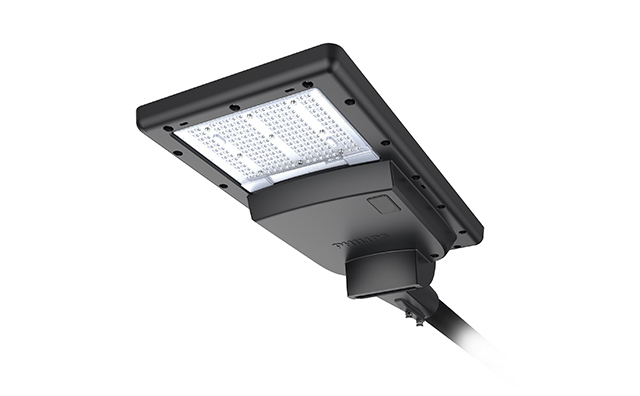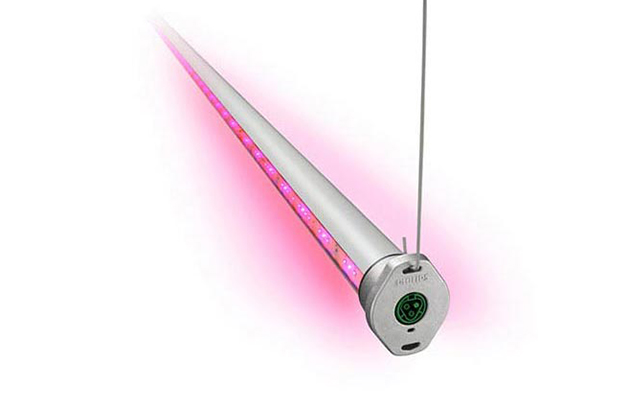 PHILIPS GREENPOWER LED
Philips GreenPower LED toplighting helps everything grow.

Very high light output with far less heat than HPS toplighting enables independent control over light and temperature, enabling the maintenance of optimum growing conditions for all kinds of crops. With its sideways distribution helping leaves gain the best possible lighting, the system can reduce growth cycles, increase yields, cut energy consumption and enable the more economic use of space.

In a typical European 400v setup, up to 64 interlighting modules can be connected to a single power connection, minimizing installation time and material costs, while flexible cable connections allow the entire system to be raised and lowered by the meter, for maximum flexibility with minimum hassle.

Benefits
• Year-round excellent yields
• Low installation costs, with daisy-chaining and plug and play design
• Low energy consumption
• Rapid growth
• Easy installation and maintenance
TRULIFI CONTROLLER
Trulifi means excellent light plus internet connectivity.

Trulifi is a new range of LiFi systems, combining bright, high quality light with a reliable, secure, high-speed wireless internet connection. The systems modulate light waves to enable them to carry data, using a USB access key plugged into a laptop or tablet to communicate with a transceiver.

Trulifi enables excellent lighting and online connectivity in offices, hospitality areas, industrial and commercial sites, on transportation and in other public spaces – anywhere where internet connections would otherwise be poor or impossible.

Benefits
• Energy-efficient lighting cuts energy costs 80%+
• Secure, high speed internet
• Easy 'plug-and-play' installation and maintenance
• Retro-fittable into existing luminaires for one-stop ceiling-decluttering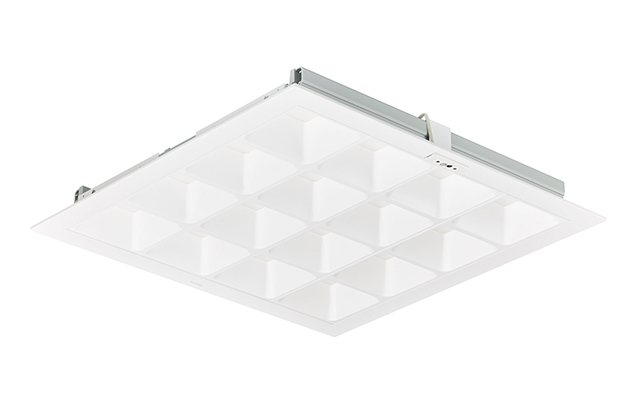 Greenspace
Greenspace 3D-printed recyclable luminaires deliver stylish lighting wherever it's needed, with 3D-printing offering exceptional design flexibility, on-demand production, and easy modification. Circular economy ready, Greenspace saves time and energy, and reduces manufacturing, packing and transportation costs.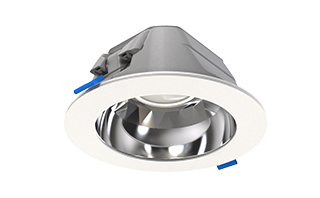 PerfectFit Downlighters
A tailored downlight that always fits, always looks great. 
Designed for widespread adoption wherever light is needed, Greenspace PerfectFit is easy to fit, easy to recycle, easy to dovetail with your sustainability goals. 
Benefits
Recyclable luminaire 
Rapid installation, guaranteed fit, no halo rings
No double ring, no ceiling color-clashes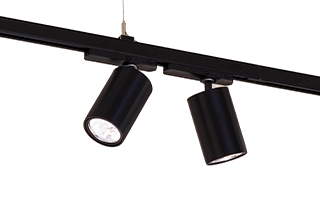 Tracklight Projectors
An accent light that delivers style along with illumination.
MS Projector lights come in a wide range of colors and feature a sleek integrated hinge and internal driver, for a smart contemporary appearance.
Benefits
Modern design
Extensive color choices, to complement existing décor
Circular economy ready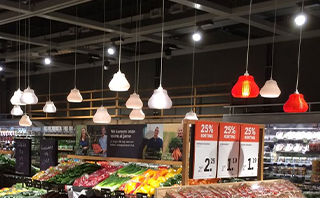 Decorative Pendants
Custom tailored decorative pendants that put you in creative control.
RD Decorative Pendants put you in the creative driving seat, with a wide variety of polycarbonate materials, visually rich surface textures, and a range of creative shapes and finishes. Their flexibility and variety lets you fully exercise your creative skills and achieve your aesthetic vision. You can even have your brand or other visual elements deeply embossed into the fixture's surface. 
Benefits
Creative freedom 
Highlight your brand
Realize your vision