Sylvania
Feilo Sylvania is a leading, full-spectrum provider of professional and architectural lighting solutions. Built on over a century of expertise in lamps and luminaires, Feilo Sylvania supplies internationally state-of-the art products and systems to the public, commercial and private sectors. All over the world, people rely on group business divisions: Concord, Lumiance and Sylvania, for top quality, energy-efficient solutions to suit their individual lighting needs. Proud with our strong manufacturing heritage in Europe for over 100 years, these centres of excellence are our foundation, ensuring innovative design, development and production are aligned with the ever changing requirements of this dynamic marketplace:
Newhaven (UK): Concord and Lumiance
Saint-Etienne (France): Lumiance and Sylvania luminaires
Erlangen (Germany): Sylvania Lamps
Resisto
Resisto, the new Sylvania weatherproof range, excels in quality, provides improved installation and functionality, and helps achieve greater energy savings with its SylSmart Standalone, Connected Building and Connected Industry enabled versions in parking lots, workshops, storage facilities and underpass areas.


LED integrated waterproof fixture in 600mm, 1200mm, 1500mm nominal length
High efficiency throughout the range with up to 137lm/W system efficacy for standard and 162lm/W for HE types
Wide choice of colour temperatures - 4,000K, 6,500K and 3,000K
SDCM<5 for std and <3 for HE types
Lifespan:
- 69,000hrs L80B20
- 100,000hrs L70B50
Available with 3-hour maintained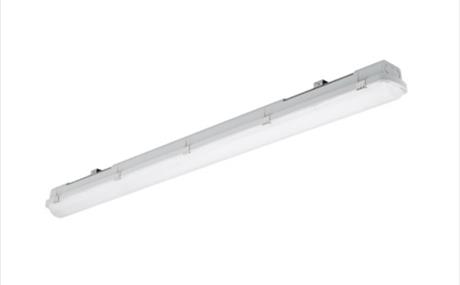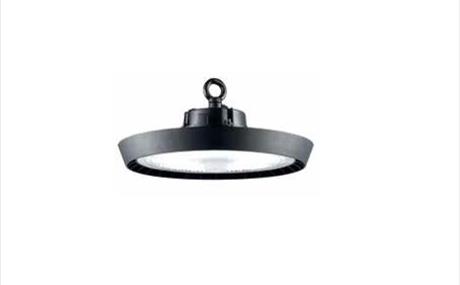 Granit LED HIghbay
Sylvania's new Granit LED HIghbay is high - efficiency and long lasting. The compact, circular luminaire combines powerful light output with easy handling. The 1 metre chain and 1.5 metre flying lead, provided as standard, allows for easy installation. This is further supported by the product's low weight. Our range provides clear, bright light to aid productivity. A long lifespan of 90,000hrs L80B50 is reinforced with a 5 year warranty.


Now with a wider range of lumen options. Four different lumen packages (13klm, 19.5klm, 26klm, 31klm)
Up to 144lm/W system efficacy
Reduces your operational costs and lowers your energy consumption when replacing HID 250-400W fixtures or in any new installation
Two different beam angles (55º and 85º) with low glare value, <25 (85°), <22 (55°) - recommended for industrial applications
Available in 0-10V and DALI version
Surge Protection: L/N-PE: 4kV, L-N 4kV
Concord downlighters
Ascent 100 is a comprehensive range of efficient and decorative downlights, the best selling Concord downlighters with millions of luminaires installed all over the world. It is designed for small apertures of 120mm and 160mm perfect for any new builds or as CFL replacement. Ascent 100 range is now extended with new additions. For perfect light quality, LumiNature models are available with high colour rendering of CRI95-99 in 3000K and 4000K and in Human Centric Lighting Tunable White version. A range with IP65 from the front is available. Beside these, the portfolio has now been extended with Surface Mount versions. Ascent 100 is the perfect lighting solution for open spaces, corridors, circulation and break out areas.


CRI90 versions available
LumiNature products are available in 3000K or 4000K (LUMI) or in Human Centric Lighting Tunable White versions (LUMI HCL TW) with 2700-6500K colour temperature and SylSmart Standalone option
An addition of IP65 from the front for any areas where additional IP protection is required. Meets TP(a) requirements. Glow wire 850
Up to 131lm/W
MacAdam Ellipse: 3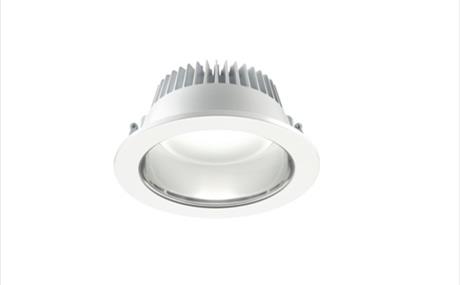 SABIC material description and benefits
SABIC® PE Resin
SABIC® PP Resin
SABIC® PC Resin