Our approach and performance
As we continue in our mission to become the world's preferred supplier of chemicals, we strive to create the 'Chemistry that Matters™' to help our employees succeed. Our goal is to achieve the business-oriented, strategy-driven human resources model we introduced in 2017. This model strengthens a culture of leadership and shapes a singular corporate identity to guide SABIC into the future.
Our company-wide Human Resources organization has played a critical role in guiding SABIC's organizational transformation. HR operations drive compliance with established governance, capitalizing on economies of scale for cost efficiencies, value creation, customer service, and employee satisfaction. Global operations are complimented by regional operations that enable improved process standardization and automation, creating a consistent organizational framework to enhance collaboration and alignment on opportunities to maximize value from global HR systems.
At a global level, SABIC's Human Resources team has evolved into a "Community of Expertise" by facilitating integrated solutions that span our global operations and better support business needs.
Throughout this process, HR Business Partners – who directly support internal businesses or corporate functions on behalf of the department – helped lead our transformation towards more strategic workforce planning and set the direction of our company-wide human capital strategy.
We believe that fostering dialogue among our global workforce is the best way to recognize and encourage our employees' unique motivations and ambitions, and match them with the opportunities we can offer. We help to fulfill employee aspirations while achieving our corporate mission through a number of ambitious initiatives: the SABIC Leadership Way, to develop talent and transform culture; the SABIC Academy, our core learning platform; extensive dialogue-cultivating initiatives; and continuing efforts to expand and support a diverse and inclusive workforce.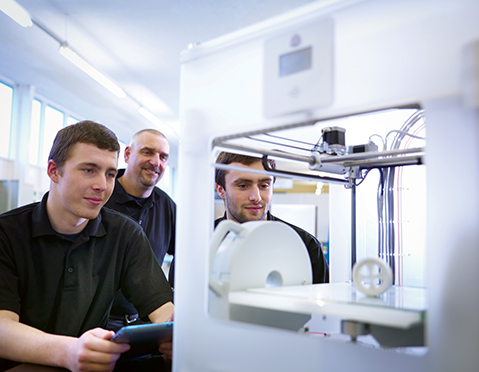 SABIC's approach to human capital development enhances our competitive edge.
Performance Metrics
SABIC SCHOLARSHIP PROGRAM

720+

PARTICIPANTS

EMPLOYEES ASSIGNED

340+

GLOBALLY

SABIC
EMPLOYEES

33,000+

GLOBALLY

LEADERSHIP TRAINING

1,400+

PARTICIPANTS

LEADERSHIP TRAINING

67

PROGRAMS

LEARNING-AND-DEVELOPMENT

3,000+

PROGRAMS

TRAINING PROGRAM PARTICIPANTS

22,000+

GLOBALLY

WOMEN IN THE WORKFORCE

7.3%

PERCENTAGE

MEA
WORKFORCE

64%

16% Europe, 8% Asia, 12% Americas