CULTURE OF CONTINUOUS IMPROVEMENT
We enhanced our EHSS competencies through our partnership with Saudi Aramco by exploring the requirements for internal safety training and resources at both companies. This initiative assessed the opportunity for sharing physical safety training resources, programs, and facilities to optimize the overall training portfolio.
IMPROVING EHSS PERFORMANCE
The SABIC Operations Management System (OMS) is a key performance driver, providing clear principles, unified standards, and guidance necessary to develop consistent systems and procedures at every SABIC site.
During 2021, we also conducted two audits to measure SHEM/OMS effectiveness for the SABIC Safety, Health & Environment Management Standards. Through this process, we aimed to identify improvement in key areas such as the development of a methodology for a periodic assessment of risk management effectiveness; improvement of SHEMS implementation, including identification of key upgrades to SHEMS procedures; and identification of capability needs in SHEMS leadership roles, with associated training needs and approaches. In 2021, 21 SHEM elements and sub-elements were updated through our subject-matter experts.
TRACKING EHSS PERFORMANCE
To drive continuous improvement in EHSS, we track performance metrics across our facilities and over a comprehensive range of incident types, including accidental releases to the environment, process-safety events, occupational health and safety injuries, illnesses, and security incidents. We ensure that our EHSS Process Safety Management Systems are up to date with international best practices and standards, and we utilize IT enablers and digitization to obtain better quality EHSS performance data.
This year, to align with the International Process Safety Standard API-754, our Process Safety team revised our incident management procedure SHEM-10. This revision will provide more visibility on Process Safety, which along with Occupational Safety, is among the main contributors to the SABIC's EHSS Incident Rate.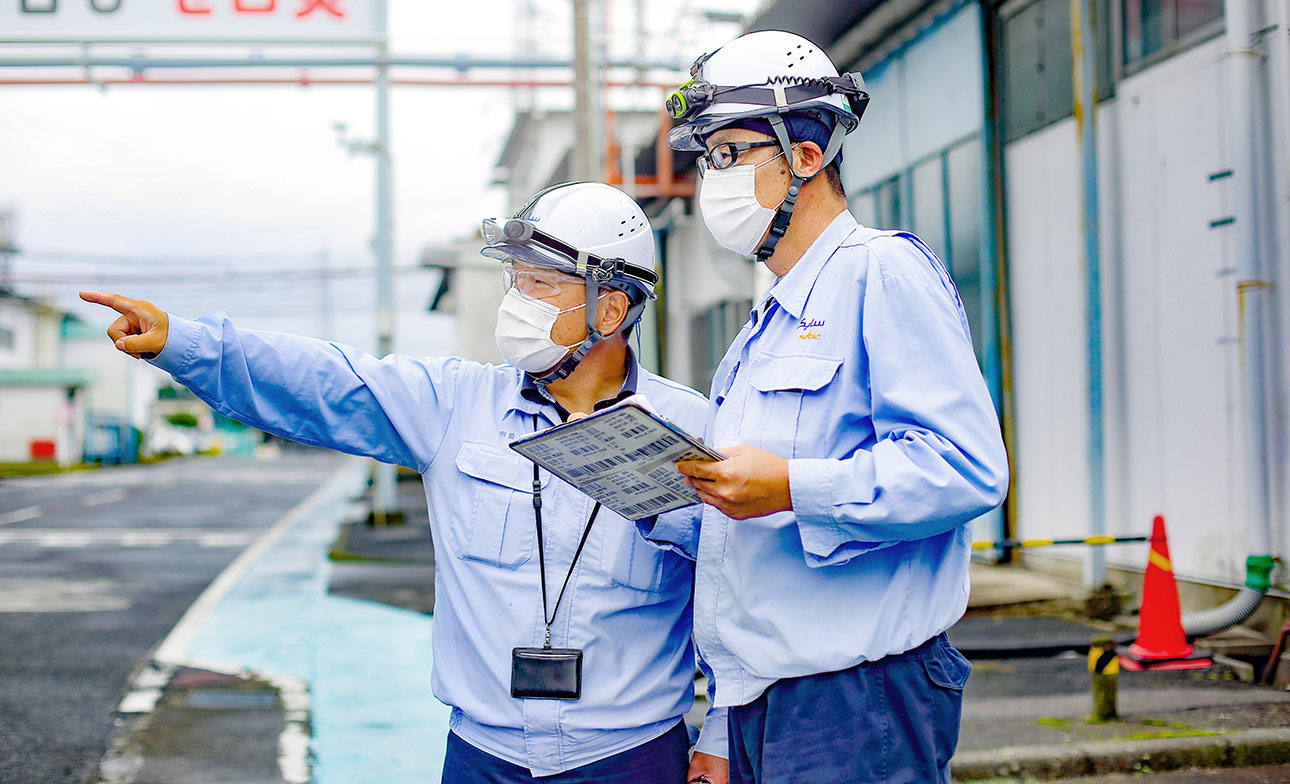 The SABIC Operations Management System is a key performance driver, enabling our global manufacturing community to own and drive continuous improvement.
ENABLING EHSS INFORMATION
The global rollout of eSHEM Phase II continued successfully in 2021 for several modules, enabling improved identification, aggregation, and communication of key EHSS information. Furthermore, a new project was initiated to create a smart database that includes all global EHSS resources, with intelligent search capability. Using resources more effectively will enhance collaboration and visibility, provide quicker and easier access to functional support, create opportunities for personal growth and development, enable faster and better access to resources for assessments and audits, provide cross-site assignments to create learning opportunities and enhance effectiveness of EHSS networks.
GLOBAL KEY PERFORMANCE INDICATORS AND MATURITY INDEX
In 2020, we developed and introduced EHSS Maturity, a performance monitoring system that uses existing KPIs to generate Maturity Indexes for SABIC. We also created a guidance manual to complement this system and drive safety best practices across SABIC. The Index comprises a set of relevant leading and lagging indicators, which has helped in driving process safety performance on SABIC sites, further improving visibility, and developing improvement remedies. All in all, our global EHSS KPIs in 2021 were 9% better than they were in 2020.
EHSS FACTS AND FIGURES FOR 2021
SITE TECHNICAL TRAINING
Over 77 site visits were conducted for SUWP (Start Up Work Process)/LOTO (Lock-Out, Tag-Out) and technical assessments of KSA sites
The LOTO and Work Permit (WP) training comprised over 6,900 end-user trainings
A total of 541 management cadre were trained for new WP/LOTO
CONTINUOUS IMPROVEMENT
43 EHSS videos
36 recommended practices
Over 480 lessons learned
DIGITIZATION ENABLEMENT
Completed the e-SAFER processes
Over SAR 352 million (US$ 93.9 million) in cost optimizations made possible through Chemicals and Additives Handling Stream
Made progress in IT enhancement projects
Improved incident reporting and investigation procedures
Enabled e-reporting of EHSS maturity
Approval for electronic Management of Change (e-MOC) System Upgrade
Enhanced Crisis Management (CM) Phase 3
EHSS ENGAGEMENTS
Engaged with Corporate Human Resources and Sustainability Department for developing an EHSS policy for small-sized facilities in Saudi Arabia
Participation in the activities of the Gulf Petrochemicals and Chemicals Association (GPCA) and a member of its committees
Developed the design of a confined space simulator
Review and influence High Commission of Industrial Security (HCIS) SAF-13 (KSA) related to Work Permit (WP) and Personnel Protective Equipment (PPE)
Completed the digital SUWP piloting forms and process design
Conducted the Job Safety Analysis (JSA) development and implementation quality assessment
Provided i-MEA support for America sites
Played a leading role in organizing the technical aspects of a safety campaign
Developed specialized High Pressure Wash Jetting (HPWJ) procedures for Saudi Arabia
Provided EHSS networks support to set objectives and tasks
10 Health & Safety and PMR streams achieved from our synergy with Aramco
EHSS RATE METRICS AND ANALYSIS
2017
2018
2019
2020
2021
EHSS Rate
0.50*
0.43*
0.57*
0.42*
0.34*
API 754 PSE Tier 1
7
7
25
10*
15*
API 754 PSE Tier 2
-
-
-
-
13
Total Recordable Incident rate (TRIR)
0.12*
0.14*
0.14*
0.10*
0.11*
Occupational Illness Rate
0.014*
0.003*
0.008*
0.003*
0.002*
Security Incident(Total Class A/B/C)
3
1
1
1
1
Security Incident Rate
0.008
0.001
0.001
0.001
0.001*
Number of Fatalities
1*
0*
0*
3*
0*
Fatalities rate
0.001
0.000
0.000
0.003
0.000
EHSS RATE TREND FROM 2017 TO 2021
Previous Article
Next Article