OUR APPROACH AND PERFORMANCE
SABIC believes innovation is the way to a more sustainable future. Hence, our commitment to innovation drives our development of sustainable products, operations, and business models. This enables us to contribute to solving the issues most pertinent to society, from eliminating used plastic to reducing our global greenhouse gas footprint and curbing climate change. Furthermore, it benefits our business and customers and allows for new ways to collaborate. We continue to deepen our investment in the circular economy and sustainable solutions, thereby ensuring that we can sustain the benefits of plastic for society while upholding our duty to protect the planet.
2021 HIGHLIGHTS
Our investments in the Kingdom of Saudi Arabia and the rest of the world to drive global scale sustainable solutions continued to make progress during 2021, taking us closer to our strategic objectives.
We continued to extend the reach of the TRUCIRCLE™ portfolio with new global partnerships and innovative solutions to generate greater economies of scale for circular solutions.
The Agri-Nutrient Technology & Innovation team focused on producing the next generation of environmentally friendly and efficient fertilizers.
Initial startup activities of the Ethylene Glycol Plant 3 commenced at our manufacturing affiliate, Jubail United Petrochemical Company (United), with an estimated annual production capacity of 700,000 metric tons of monoethylene glycol. This additional capacity will help SABIC maintain its position as the world's largest producer of ethylene glycol.
Our US petrochemicals joint venture in Texas is at the commissioning stage. When operational, it will contribute toward diversifying our feedstock sources and establish a petrochemical manufacturing presence in North America for a wide range of products.
Our first commercial advanced recycling demonstration unit at Geleen, the Netherlands, is progressing and will open opportunities for further expansion of SABIC's Certified Circular Polymer business in 2022 and beyond.
The joint venture polycarbonate plant in China, the SINOPEC SABIC Tianjin Petrochemical Co. Ltd, is now under construction.
In Singapore, our project to increase global capacity for SABIC high-performance engineering thermoplastic materials, ULTEM™ resins, is also now in the construction phase.
Our polyphenylene ether project in Bergen op Zoom, the Netherlands, has also entered the construction phase and will expand the production capacity for NORYL™ resins.
The Petrokemya caustic soda plant in Jubail is under construction. The project aims to replace cell lines with state-of-the-art membrane electrolyze cell lines, which eliminate the use of asbestos, produce very high-quality caustic soda, and has significant power saving per ton of chlorine produced.
We ended 2021 with an active patent portfolio of 10,090 cases, representing a slight increase over 2020. We filed 207 new original patent applications in 2021, slightly fewer than last year. SABIC was recognized as one of the top patent assignees in patent filings related to chemical and plastics recycling in the report "Patents for tomorrow's plastics" published by the European Patent Office in October 2021 – an achievement that reflects SABIC's commitment to sustainability-related innovation.
SABIC'S PORTFOLIO SUSTAINABILITY ASSESSMENT APPROACH
We have taken steps towards adopting a portfolio sustainability assessment (PSA) approach, included a partial assessment in 2020, and are planning to conduct our first full assessment in 2022.
Under this approach, applications and products with similar sustainability features are grouped to identify portfolio- level sustainability benefits. This method facilitates setting comprehensive targets for revenue from the products and solutions that deliver the greatest sustainability features compared to incumbent product applications.
To accomplish this, we are revisiting the methods employed at the corporate level to create an overarching approach, which will then be tailored and adopted by each strategic business unit. A dedicated new project structure will play an instrumental role in developing portfolio sustainability assessments for all of SABIC. Although a portfolio sustainability assessment was not conducted in 2021, we have planned for an assessment to be conducted in 2022.
Additionally, while we have introduced a number of total sustainability solutions into the market during 2021, we have not yet completed assessments of these solutions. As a result, our total sustainability solutions remained unchanged at 93 at the end of 2021.*
* Each sustainability solution includes many products. For example, in 2020 we qualified TRUCIRCLE™ portfolio of certified circular polymers and certified renewables, under which we offer all of our fossil-based polyolefins products with renewable and circular feedstocks.
Performance metrics
Total active patent portfolio

New priority patent applications in 2021

Total sustainability solutions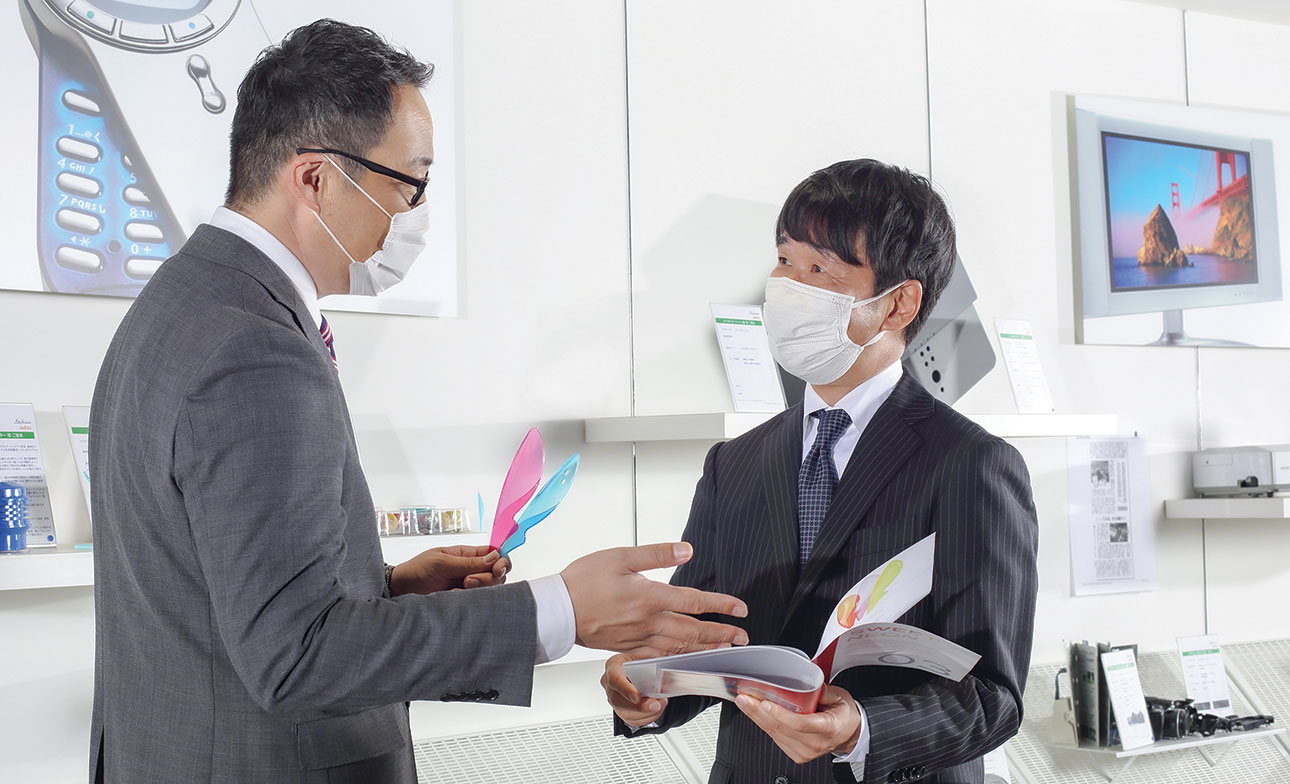 Our new focus on supporting commercial objectives allowed us to undertake strategic patent support to the business on a global basis.