Strategy
At SABIC, sustainability is about resilience, and we have embarked on a transformational journey to build the foundation that will help our company thrive in the future. This commitment is helping SABIC achieve our ambition to be the world's preferred world leader in chemicals while doing our part to contribute to a sustainable world.
Our strategic initiatives focus on the top six most material areas—those with the highest impact—and also align with many of the 17 Sustainable Development Goals (SDGs) that are intended to address the world's shared challenges of poverty, inequality, climate change, environmental degradation, prosperity, and peace and justice.
In 2020, we further aligned our strategy and operations with universal principles on human rights, the environment, labor, and anti-corruption. Program improvements from supplier due diligence and capacity building through the manufacturing and sales chain allowed us to deliver products to our customers in a manner that advances societal goals. This was of particular importance during the COVID-19 pandemic, as we focused on supplying materials for life-saving medical and protective equipment.
COVID-19 RESPONSE
At SABIC, we were fortunate that the COVID-19 pandemic did not place major impacts on production and therefore did not severely affect our operations.
This afforded SABIC the opportunity to focus our attention on COVID-19 response, taking steps to minimize the impacts of the pandemic, lockdowns, and remote work on our employees and communities, and making adjustments to prioritize the rapid development of critical materials and products that were essential to care for COVID-19 patients and prevent the spread of infection. Our contributions included materials and solutions for everything from personal protective equipment (PPE) to ventilators and intensive care equipment to building materials for rapidly erected new hospitals.
A NEW CLIMATE STRATEGY
In 2020, SABIC began the process of formulating a holistic new climate strategy that will put our company on the path to carbon neutrality near mid-century.
The strategy will include several components: We will commit to new science-based targets that align with the global goal to limit warming to well below 2 degrees Celsius above pre-industrial levels; we are creating roadmaps for action tailored to the regions where we operate; and we have already begun to implement a robust new governance structure that embeds accountability and transparency into all of our work.
Alongside these long-term plans, we are continuing to build climate resilience into our business through projects that reduce the climate impacts of our daily operations.
ADVANCING THE CIRCULAR ECONOMY
After launching our TRUCIRCLETM initiative in 2019, we have raised our ambition to consider not just circular product portfolios but services, business models, and partnerships that have the potential to grow the circular economy at scale. TRUCIRCLETM now comprises two initiatives: portfolio, which includes mechanically recycled products, certified circular products, and certified renewable products; and services, which focuses on designing for recyclability and exciting closed-loop initiatives that involve teamwork with partners across our value chain.
SUSTAINABILITY THROUGH COLLABORATION
A key component of our sustainability approach is collaboration. SABIC understands that our activities have an impact on a diverse range of stakeholders, and we are committed to working with suppliers, customers, community members, and civil society, in all of the regions where we operate. Moreover, we believe that collaborating with peers in our industry, value chain, government, and beyond can catalyze innovation and expand sustainable practices.
In 2020, we participated in several important collaborations, including Values 20, a global community that came together to engage with the activities of the G20, and two groups led by the World Economic Forum (WEF): one focused on the use of low-carbon electrification technologies in chemical production, and another focused on used plastic and recycling. We also continued our collaboration as a founding member of the Alliance to End Plastic Waste (AEPW).
RESPONSIBLE CHEMISTRY AND SUSTAINABILITY ASSESSMENT OF PRODUCTS
Responsible chemistry and products is one of SABIC's ongoing commitments.
Through our Safer Chemistry program, a new pillar in SABIC's Sustainable Chemistry offering, we are making materials safer.
We also have expanded our approach to measuring the sustainability benefits of our products. Rather than focusing strictly on the sustainability performance of individual "qualified" products, we are now using a sustainability performance lens to screen and identify the best solutions at the portfolio level.
And we are continuing our ongoing product stewardship work to ensure that SABIC products comply with all government regulations. This includes our work to expand the positive impact of the EU's Registration, Evaluation, Authorization, and Restriction (REACH) framework for chemical identification and management.
ESG REPORTING STEERING COMMITTEE
In 2020, we launched our new ESG Reporting Steering Committee, led by SABIC's CFO, to support SABIC's ongoing commitment to environmental, health and safety, corporate social responsibility, corporate governance, human resource, supply chain, manufacturing, and sustainability, as well as relevant public policy matters. This complements our existing comprehensive internal governance structure and feeds directly into our Sustainability Council and Executive Management. By embedding this ESG-based approach into all of our decision-making processes, SABIC will fully realize opportunities to create both non-financial and financial value.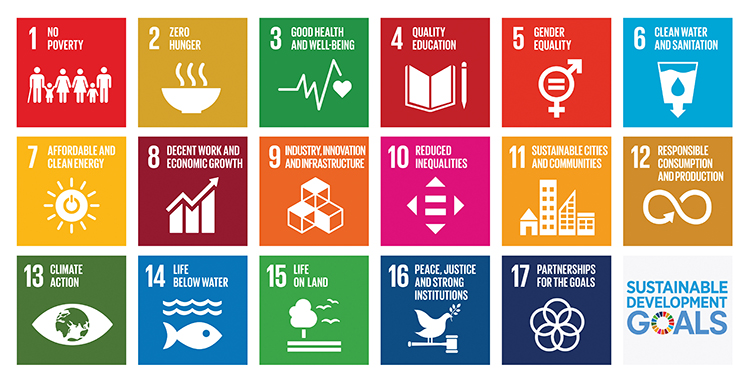 Bob Maughon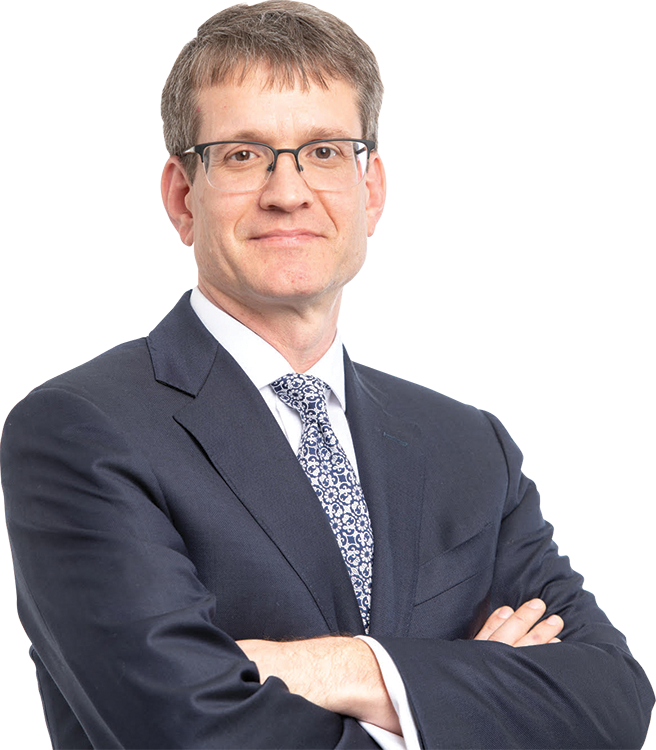 Executive Vice President, Sustainability, Technology & Innovation, CTO, and CSO
SABIC has committed to addressing the industry challenges of carbon neutrality and the circular economy through embracing the need for innovation, external collaboration, and new value chain partnerships. In view of the commitment on a path to carbon neutrality, SBTi target-setting is under review. Our success toward this ambition is enabled by the willingness to test new technology solutions, business models, and partnerships, and the integration of ESG principles into every part of our business, functions, and markets.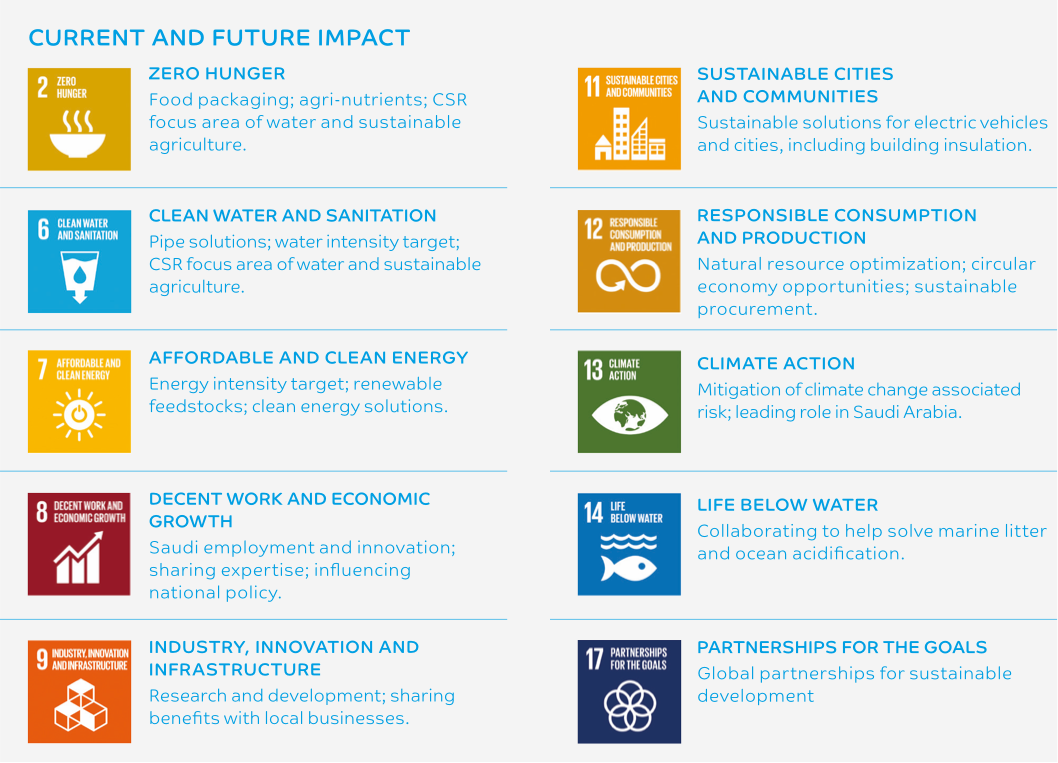 Previous Article
Next Article