Our workforce
In 2020, we continued the conversation between our global employees and SABIC leadership through our Annual Global CEO Dialogue Town Hall, at our global headquarters in Riyadh, Saudi Arabia.
CONTINUING THE DIALOGUE
CEO TOWN HALL 2020
Our Annual Global CEO Dialogue Town Hall included interactive livestreaming to sites throughout our regions and highlighted SABIC's focus on safety, compliance, and talent development, as well as environmental and social sustainability.
SABIC LEADERSHIP WAY
We launched SABIC Leadership Way (SLW) 2.0 in 2020 to foster a sustainable corporate culture and teach our leaders to act with integrity, be responsible and accountable, and support and develop emerging leaders. The heart of this model, "Be the Impact," was particularly resonant in light of the COVID-19 pandemic, as the people of SABIC demonstrated strength and positivity in our workplace, our communities, and the world.
In 2020, SLW's ambassador networks conducted 89 mid-management workshops, with a total of 2,363 participants. SABIC's Leadership Impact Summit went virtual as an interactive, four-day event spanning six time zones with a focus on personal growth and professional leadership.
ONE HR
SABIC's new human resources platform, ONE HR, streamlines our HR process, putting employee recruitment, onboarding, learning, compensation, performance and goals, succession and development, and core competencies into one integrated system.
PERFORMANCE MANAGEMENT
All of SABIC's professional population, including executives, participate in a globally defined and managed performance annual review, receiving a performance rating and follow-up discussion. In 2020, we completed our global rollout of Talk5, which mandates at least five conversations between managers and employees annually.
The SABIC Academy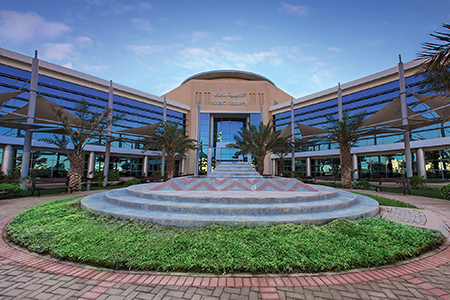 The SABIC Academy, launched in 2012 to support employee learning and growth, offered virtual programs in 2020, attracting 4,040 employee participants who devoted 192,557.50 learning hours to 245 classes. We also launched the Digital Learning Experience campaign for any SABIC employee to access virtual opportunities to develop as leaders.
EMPLOYEES UTILIZED DIGITAL LEARNING EXPERIENCE
Talent Development Centers
In 2020, we transformed SABIC's personal and professional development program, Talent Development Centers (TDC), into a virtual experience, making it more efficient and inclusive.
Project Endeavor
Through Project Endeavor—a pilot in SABIC's Asia region—senior leaders sponsor important projects that need additional resources or expertise, and employees apply to fill the gaps on a stretch basis. In 2020, leaders sponsored 21 projects, and more than 250 employees applied to support them.
EMPLOYER AWARDS
SABIC was recognized as the "Top Employer Asia Pacific" for the eighth consecutive year. We also received the Top Employer Institute's "Top Employer 2021" award in five of our key Asian markets. SABIC also remains among the top 700 of more than 15,000 European companies listed in the Financial Times diversity index.
SAUDI ARABIA VISION 2030
Developing human capital aligns with our commitment to the Saudi Arabia Vision 2030. In 2020, the SABIC External Learning Program engaged more than 4,500 young trainees, including 3,700 women.
Government Leadership Program
Now in its fourth year, the SABIC Leadership Program (SLP) shares SABIC's expertise with Saudi government officials. More than 250 leaders from our government ministries and centers participated in the 2020 program.
Virtual Boot Camp
More than 3,500 Saudi youth participated in a monthlong virtual boot camp to prepare them for the workforce through our collaboration with the University of Prince Mugrin in Madinah.
Values 20
Six SABIC leaders served as delegates in Values 20, a global community that supports the activities of the G20.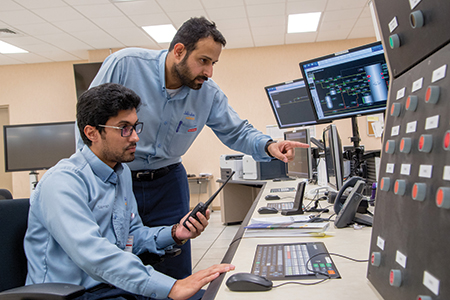 We put our people at the heart of everything we do
Previous Article
Next Article