Vice chairman and CEO's Message
YOUSEF ABDULLAH AL-BENYAN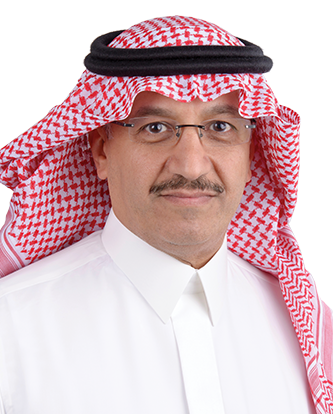 VICE-CHAIRMAN AND CHIEF EXECUTIVE OFFICER
ESG has become an increasingly critical part of every business and our newly formed ESG Reporting Steering Committee will further embed these considerations deep into our company and across our most valuable partnerships.
SABIC was created for a sustainable purpose, to transform by-products of oil extraction into products of value that could benefit the world. For more than 45 years, our commitment to sustainability has helped us thrive and deliver products that improve the lives of millions of people. It is the foundation of our business and is intrinsically linked to our long-term growth and resilience.
At SABIC, our first priority is to protect the well-being of our employees, customers, partners, and the communities in which we operate. As the impacts of COVID-19 began to emerge, we quickly introduced new work protocols and comprehensive guidelines that allowed our facilities to safely resume operations with minimum disruption. We are part of an essential industry and take pride in how we supported our people and communities and contributed to life-saving products and materials used in personal protective equipment, ventilators, intensive care, hospitals, and beyond.
The year in review has proven that there are very real economic challenges for organizations that cannot or will not adapt to the changing world.
Disruption triggered by the COVID-19 pandemic accelerated many of the trends that forward-looking companies had previously identified, catalyzing new ways of working and prompting a reassessment of the value that companies can create for employees, shareholders, and broader society. There is also a renewed urgency to protect the environment, alongside global societal and governance priorities which are shaping the new normal.
Against this backdrop of definitive change, SABIC is well-position to thrive. Our longstanding sustainability and environmental, social and governance (ESG) commitments have already helped strengthen our business resiliency, bringing enhanced operational efficiencies and timely investment in new low-carbon technologies.
ESG has become an increasingly critical part of every business and our newly formed ESG Reporting Steering Committee will further embed these considerations deep into our company and across our most valuable partnerships. This will also enable us to smartly calibrate our business and better leverage our scale and deep technical knowledge towards critical ESG issues, including the responsible management of plastic waste.
This year, our expanding TRUCIRCLETM portfolio has accelerated new solutions, business models, and partnerships that are supporting circular product cycles. This includes value chain collaboration to create a closed-loop recycling system for food packaging and developing the world's first advanced recycling unit that will produce certified circular polymers derived from used plastic. These important initiatives have the potential to help grow the circular economy at scale.
Managing our impact on the environment is a core priority and SABIC is taking action to meet ambitious targets. Since 2010, we have proactively set sustainability targets to reduce our greenhouse gas (GHG) intensity, increase energy and water efficiency, and reduce material loss. Building on this history, we have embarked on the development of a holistic new strategy that will guide our long-term goals in this area.
In 2020, we developed our global Energy Efficiency and Carbon Management initiative, which is creating an overall roadmap for SABIC's energy efficiency portfolio. At the same time, we announced several transformative initiatives that establish both short and long-term goals related to electrification and reducing our carbon footprint.
One of these initiatives, in Spain, will see our new polycarbonate facility become the world's first large-scale chemical production site to run entirely on renewable power by 2024. This is a strategic collaboration with the utility company, Iberdrola. Meanwhile, in a separate project with Saudi Aramco and the Institute of Energy Economics, Japan (IEEJ), we used carbon capture and storage technology to manufacture the world's first blue ammonia shipment for zero-carbon power generation.
We are optimistic about our industry's resilience and our ability to respond to our customers' needs. We are embracing innovation and the new future of work while remaining focused on our long-term growth ambitions and leveraging the strength of our global supply chain, operational efficiencies, and capital discipline.
Our long-term vision for sustainability, our everyday efforts, and the dedication of our cross-functional teams are positioning SABIC to thrive responsibly well into the future. We are setting an example to the world of how we are building value and creating Chemistry that MattersTM.
Previous Article
Next Article