KHALID HASHIM AL-DABBAGH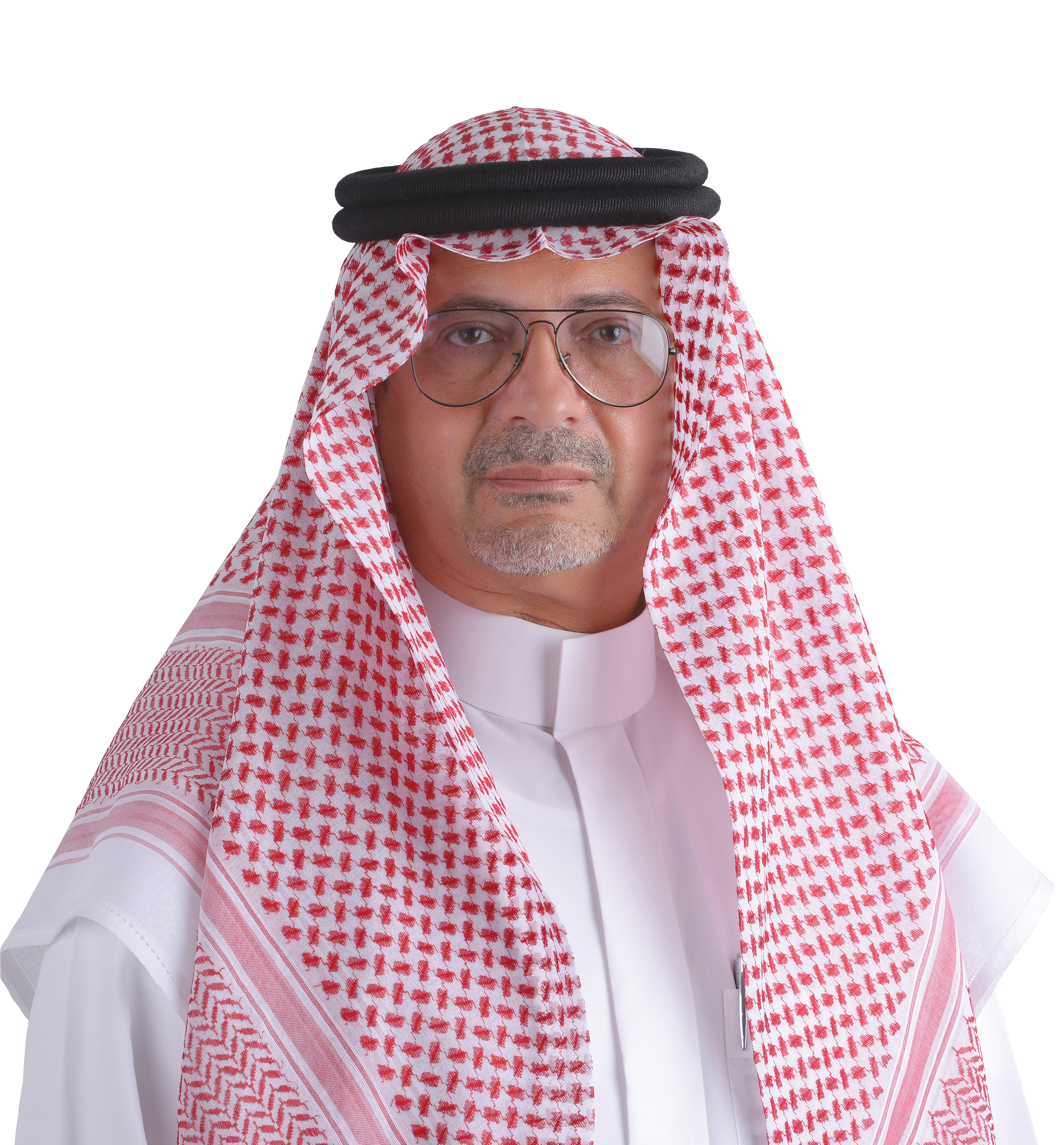 CHAIRMAN
Thanks to our foresight and resilience, we have navigated 2021 successfully. The commitment and adaptability of our employees during the COVID-19 pandemic have also been truly inspiring.
The way society responded in 2021 not only to the COVID-19 pandemic but also to the ongoing threat of climate change has further increased the burden on our industry to handle the various politico-economic, technological, and regulatory "megatrends". Machines are increasingly being powered electrically and controlled with artificial intelligence. Governments around the world are tightening environmental, social, and governance (ESG) regulations. At the same time, customers, investors, and other stakeholders are also raising their expectations in this area.
OUR FORESIGHT
Fortunately, we have positioned ourselves to address these megatrends and how they interact with certain inherent characteristics of our industry. We also simplified and consolidated our business portfolio and scrutinized other areas where we could save costs without sacrificing operational safety, reliability or safety deficiency.
On top of this, the company was able to navigate its way to a successful outcome with the occurrence of two momentous events during recent times:
1. A once-in-a-hundred-years pandemic
2. Saudi Aramco becoming our major shareholder.
How we coped with the pandemic was detailed in last year's Annual Report. Sadly, the circumstances that precipitated much of what was hurriedly implemented in 2020 still apply. The coronavirus' lingering persistence to this very day is causing market volatility and supply-chain disruption. Nevertheless, I am heartened by how we persevered in the face of unprecedented challenges to achieve an admirable performance in 2021.
As for our new major shareholder, we could not have asked for a better one. In fact, we immediately embarked together on another journey to achieve annual synergies valued at between US$ 1.5 and US$ 1.8 billion by 2025. And we are off to a good start: in 2021, we captured almost US$ 468 million of those synergies, exceeding our target for the year.
VISION 2030
As a business, we are especially fortunate to be incorporated in a country whose wise leaders have a vision we are eager to realize. In 2021, the Kingdom asserted itself on the world stage through two major announcements: the Saudi Green Initiative (SGI) and the Shareek public- private investment program.
The SGI lays out the Kingdom's efforts toward mitigating global warming. In keeping with the Initiative, we are aspiring to become carbon neutral by 2050. In the meantime, we are working with partners in both government and industry toward a 20% reduction of CO2 emissions from our own manufacturing plants by 2030, with baseline 2018.
Shareek, which means partner in Arabic, aims to release a wave of economic investments into the Saudi economy, primarily through industrial megaprojects. It will become an essential part of the broader economic development plan as set forth under the Kingdom's Vision 2030. Given SABIC's origins in a public-private partnership that successfully attracted foreign investment, we are intimately familiar with the fertile economic conditions that Shareek seeks to foster and look forward to channeling some of our own growth ambitions through the program.
TOWARD 2050
Global trade, technology, and sustainability no longer offer only abstract aspirations. They now come with real-world targets related to operational excellence, ESG performance, operations safety, and business growth. In the past, these targets may have seemed to be at odds with one another, but the evidence increasingly shows that all are essential to create value for all stakeholders in this day and age.
As we look to 2050, we will continue developing capabilities that enable us to pursue profitable growth while following through on ESG imperatives. Some of these capabilities will arise from our transformation programs and our synergies with Saudi Aramco. Others will arise from our close collaboration with public- and private-sector partners. Some of them will arise from our deep-seated aspirations to our operations carbon neutrality. But wherever and however they may arise, I am confident that SABIC's capabilities will ultimately make us the preferred world leader in chemicals.