SPECIALTIES
SABIC's Specialties business produces a range of highly differentiated products, including high-performance thermoplastics, compounds, and additives that meet complex thermal, mechanical, optical, and electrical property requirements. Our branded portfolio, which serves a wide range of industries, includes EXTEM™ resins, ULTEM™ resins and additives, NORYL™ resins and oligomers, LNP™ compounds and copolymers.
We help our customers develop products, applications, and solutions that respond to their sustainability needs and address the impact of emerging technologies that are defining the economies of the future. They include the race to reach carbon neutrality by 2050, the "4th Industrial Revolution" and the rise of the Exabyte economy with the roll out of 5G infrastructure and smart devices connected to the Internet of Things, autonomous driving with stricter safety requirements, the energy transition to electrification, including e-mobility, renewable energy, smart grids, energy storage, and chemically resilient materials for stricter hygiene.
GLOBAL MARKETS
As the COVID-19 pandemic continued to present challenges in 2021, logistics issues across all regions persisted, from vessel and container shortages, to port congestion. Though several of our suppliers suffered issues that led to raw material shortages, our Specialties business experienced a significant demand recovery triggered by the increase in demand in digital connectivity, remote health care, and the roll out of the electrification infrastructure and mobility.
Cross-functional collaboration on global supply allocation and sharing, qualification of alternative sources of material, and vendor engagement for reliable supply helped our manufacturing sites to ensure that normal operations could be maintained and mitigate business disruption, to successfully address the increased demand from our customers.
Production volume
Million MT
2021
2020
0.082
0.097
Sales volume
Million MT
2021
2020
0.308
0.271
OPERATING HIGHLIGHTS
Through the development of new chemistries, reuse of resources, and collaborations across value chains, our Specialties business delivered award-winning solutions to accelerate the rollout of 5G infrastructure and connected smart devices, healthcare, and progress towards achieving carbon neutrality. Furthermore, we debuted our stand- alone operations and introduced several new products to support future growth areas. Some key achievements and milestones are:
– 2021 marked the first full year in which Specialties operated as a stand-alone business, initiating a process to eventually introduce separate financial reporting and empower its business model based on customer intimacy, technological advantage and service agility.
– 2021 Edison Award winner for LNP™ ELCRES™ CRX copolymer, a new type of material that has exceptional chemical resistance capabilities needed to enhance the durability of medical devices and equipment housings. It is a drop-in alternative that can help prevent premature part failure from environmental stress cracking due to increasingly aggressive disinfectants used to combat COVID-19 infections.
– R&D 100 Awards winner for ELCRES™ HTV150 dielectric film and High-Purity SD1100P specialty dianhydride, aimed at advancing the 5G and electrical mobility markets.
– LNP™ THERMOCOMP™ WFC06I and WFC06IXP compounds were introduced to help designers of Advanced Driver Assistance Systems (ADAS) radar units meet goals related to size and weight reduction, signal transmission accuracy and reliability improvements, and seamless integration with vehicles.
– Glass-fiber-reinforced Superflow ULTEM™ SF2250EPR and SF2270 resins with outstanding flow properties help meet the challenges of complete mold filling and easy release in smaller, lighter, and more sophisticated electronic components, such as integrated circuit (IC) chips and onboard connectors, with lower melt temperature settings that save energy and enable higher productivity.
– Based on advanced nanotechnology, our LNP™ COLORCOMP™ nanostructured compound is a breakthrough additive that enables efficient production of polyethylene terephthalate (PET) foams for core materials in sandwich structures that can be used to build lighter-weight an larger wind turbine blades for higher energy output, and in other applications such as building insulation and cladding, and boat hulls and decks.
– New NORYL™ NHP6011 and NHP6012 resins provide best-in-class, non-chlorinated/non- brominated flame retardancy that meet UL 94 V-0 requirements at 1.5 mm, enabling EV batteries to be built with high stiffness and impact strength for crash protection while meeting stricter flame retardance requirements.
– A new portfolio of bio-based ULTEM™ resins are the first International Sustainability and Carbon Certification Plus (ISCC+)-certified renewable high performance, amorphous polymers available in the industry, enabling a seamless means of reducing the carbon footprints of highly demanding applications in consumer electronics, aerospace, automotive, and other industries where high temperature, dimensional stability, or demanding mechanical performance is necessary.
– Bio-based LNP™ THERMOCOMP™ DC0041PE-7M1D145W compound offers customers new sustainable options for demanding applications in consumer electronics, healthcare, and other key industries. For example, in a formulation of 100 kg, up to 21 kg have been replaced with bio-based materials derived from waste or residue, such as crude tall oil and hydrotreated vegetable oils, based on a mass balance approach. Moreover, this new compound was developed with over 50 percent of recycled content from post-consumer recycled (PCR) resin and pre-consumer recycled carbon fiber sources. The total sustainable-driven formulation has potential carbon footprint reductions of up to 17 percent.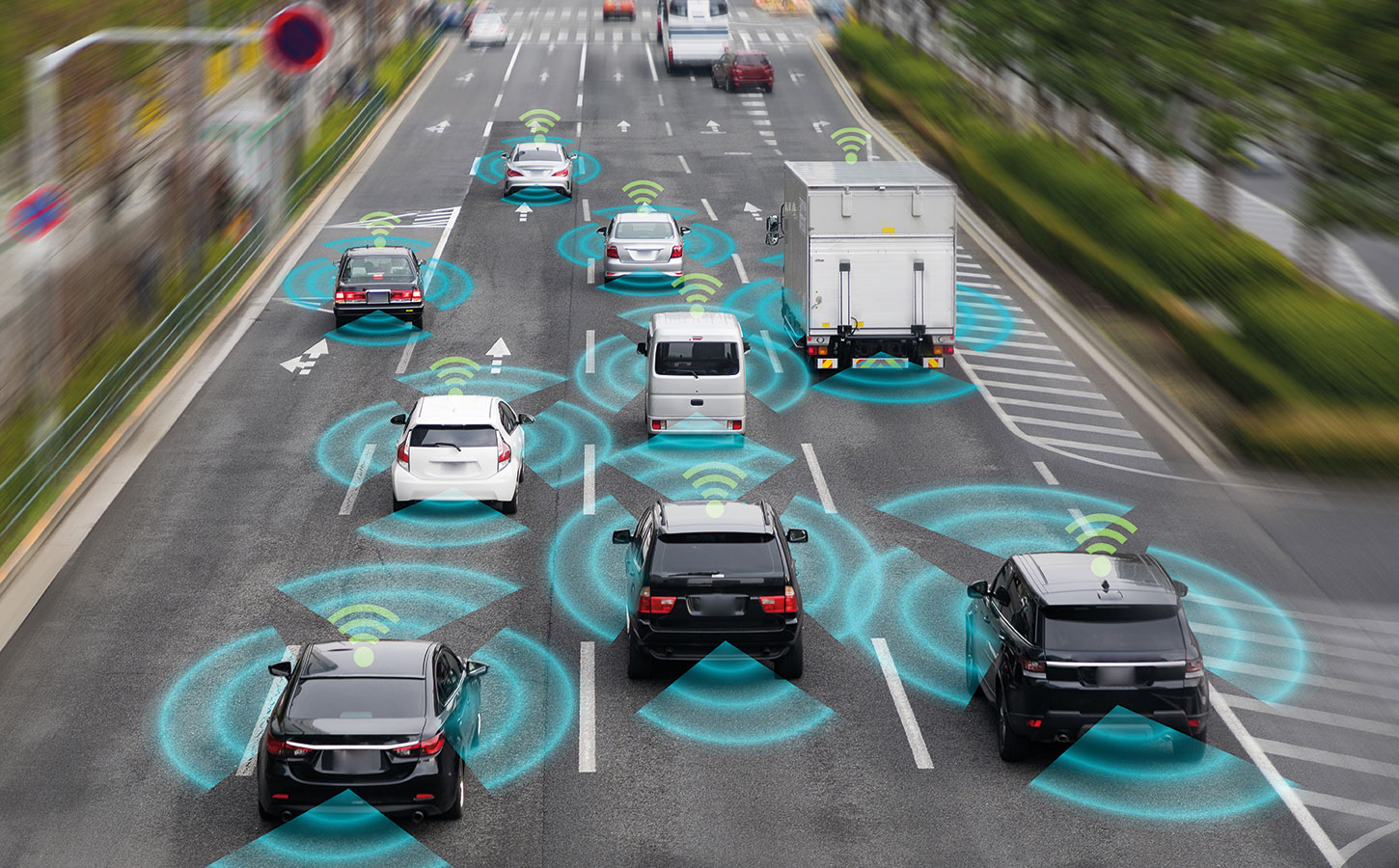 Our LNP™ THERMOCOMP™ WFC06I and WFC06IXP compounds support designers of Advanced Driver Assistance Systems (ADAS) radar units.
ENHANCING POLYIMIDE FILMS FOR FLEXIBLE 5G ELECTRONICS
Ultra-thin, lightweight, and foldable flexible electronics enable exciting new technologies such as curved displays for flexible smartphones and substrates for antennas. Polyimide (PI) film is an ideal substrate for electronics due to its mechanical strength, high temperature resistance, dimensional stability, a similar thermal expansion to copper, and low dielectric constant. With SABIC's new high- purity SD1100P specialty dianhydride powder, PI films can perform better with lower water absorption, better dielectric performance, and metal adhesion compared to oxydiphthalic anhydride (ODPA), thus meeting demands for higher speed and capacity in 5G networking infrastructure and end-point devices.
IMPROVING SAFETY IN SMART DEVICES
SABIC's LNP™ ELCRES™ EXL7414 copolymer resin features superior flame retardance which can help meet enhanced product safety requirements for ultra-thin-wall components, such as ultra-thin-wall lithium-ion battery covers, by meeting the International Electrotechnical Commission's IEC 62368-1 safety standard for consumer electronics. This superior flame retardance supports its potential use in ultra-thin-wall components to help save device weight and space in ever thinner designs.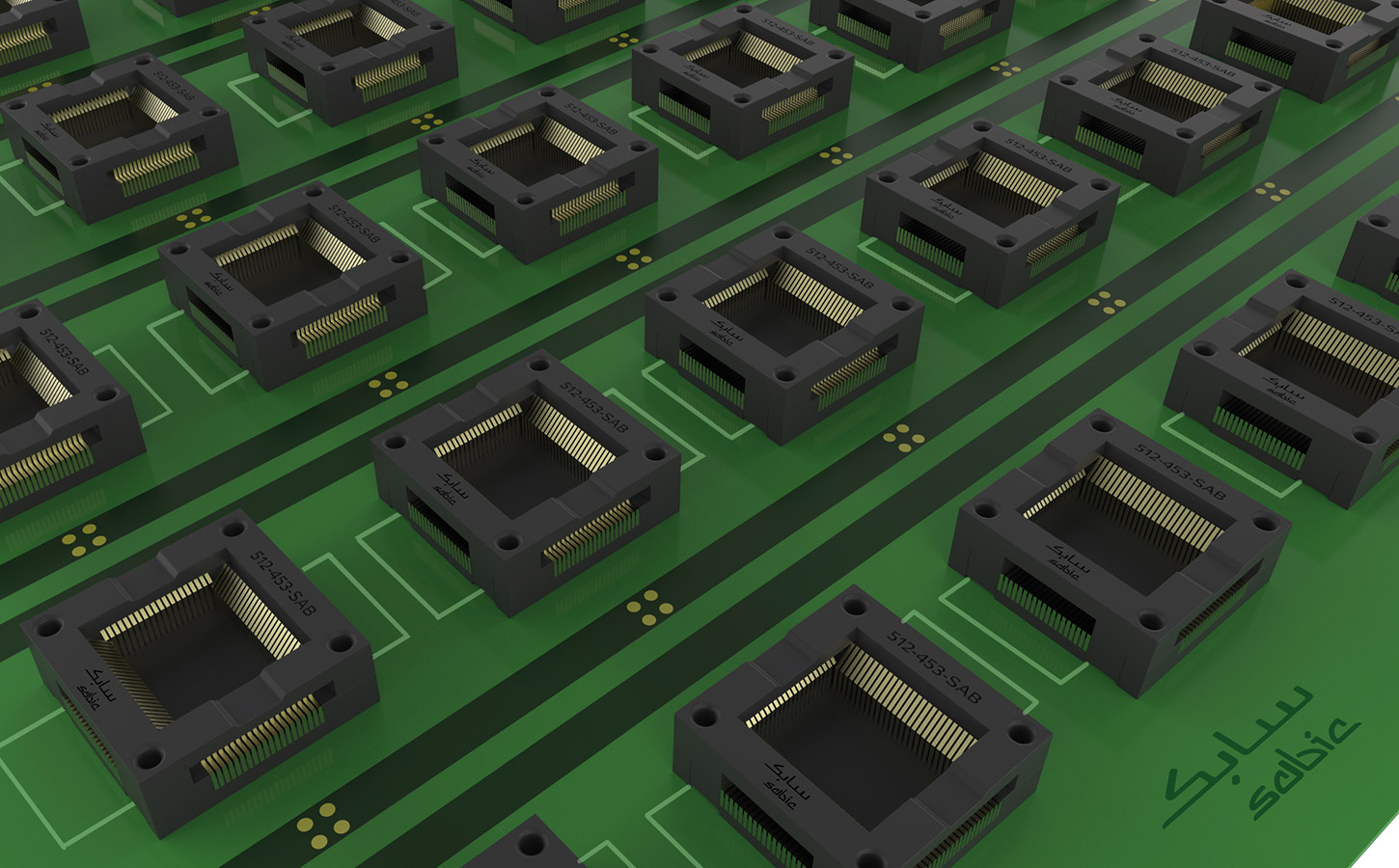 Glass-fiber-reinforced Superflow ULTEM™ SF2250EPR and SF2270 resins find applications in electronic components, such as integrated circuit chips and onboard connectors.
POWERING CAPACITORS
ELCRES™ HTV150 dielectric film differentiates itself from incumbent capacitor films with its combination of high-voltage stability at high temperatures, low dielectric loss at high frequency, and ability to self-heal to avoid catastrophic failure. This enables higher performance silicon carbide inverters to deliver longer range and faster acceleration in electric vehicles. The film was developed for demanding applications such as power capacitors for EV traction inverters and onboard chargers, mass transportation, renewable energy, aerospace, and motor drives and controls.
SECOND GENERATION ELCRIN™ IQ RESINS
As carbon neutrality is becoming increasingly critical in our customers' business strategy, we introduced a new generation of LNP™ ELCRIN™ iQ resin or 'Gen 2' to help them meet their environmental targets. This proprietary, unique breakthrough technology upcycles waste PET, such as single-use water bottles, into polybutylene terephthalate (PBT), delivering virgin-like physical performance and color equivalence. These properties allow reductions in CO2 footprint and cumulative energy demand compared to virgin PBT based on preliminary internal LCA results.
SABIC continues to broaden useable feedstock beyond colorless PET bottles. Lower-quality feed streams such as ocean-bound PET, industrial PET films, and colored PET bottles are being incorporated to deliver incremental environmental and sustainability benefits. In addition, LNP™ ELCRIN™ iQ Gen 2 technology is being leveraged to create Food and Drug Administration-compliant and bio-compatible products for food contact, cosmetic packaging, and bio-compatible healthcare applications.
Since the launch of ELCRIN™ iQ Gen 1 resin sales in 2019, it is estimated that 150 million single-use PET bottles have been diverted from waste streams, and driven by increasing market demand. We anticipate that approximately 10 billion PET bottles may be diverted by 2030.
DRIVING CIRCULARITY WITH PRE-CONSUMER GLASS FIBER
LNP™ ELCRIN™ WF006XXPiQ compound and LNP™ ELCRIN™ WF0061XPiQ compound are novel grades in the ELCRIN™ iQ portfolio of materials that incorporate pre-consumer recycled glass fiber diverted from industrial processes. These PBT compounds, each reinforced with 30 percent pre-consumer recycled short glass fiber, offer mechanical and color properties to those of ELCRIN equivalent grades that use virgin glass fiber reinforcement. Compared to virgin 30% glass-fiber- reinforced standard PBT, LNP ELCRIN WF006XXPiQ contains a minimum of 67% recycled content and delivers a 29% carbon footprint reduction. LNP ELCRIN WF0061XPiQ compound also contains 55% recycled content and delivers a 24% carbon footprint reduction.
OUTLOOK
SABIC's Specialties business is poised for sustainable and profitable growth, and is competitively positioned based on its technology advantage and customer-centric business model Specialties aims to become one of the top five players in the "Multi-Segment Premium" specialty chemicals segment, complementing SABIC's overall position in the petrochemicals industry.
With global priorities shifting toward climate change, income equality, and well-being, the United Nations Future Possibilities report has identified six transformational trends in advanced market niches: the Exabyte, Wellbeing, Net Zero, Circular, BioGrowth, and Experience Economies. These will open new possibilities that can benefit society and lead to economic growth in the near future. Specialties offerings are found in applications in four of these promising areas:
– The Exabyte Economy: With a market value of over US$ 8 trillion, this niche will grow as the Internet of Things expands. The number of gadgets connected to the internet is expected to almost triple over the next five years from US$ 1 billion to US$ 3.5 billion. Technologies such as 5G, Artificial Intelligence (AI), and machine learning will further amplify this trend.
– The Wellbeing Economy: This niche covers the personalization of data that is driving demand for health wearables and encouraging more proactive approaches to wellness. Its market value is expected to be over US$ 7 trillion.
– The Net Zero Economy: Estimated to be valued at US$ 2.3 trillion globally, within this projection, the renewable energy market is expected to grow to US$ 1.5 trillion by 2025, the global electric vehicle is expected to reach US$ 567 billion, and the lithium-ion battery market is expected to be worth US$ 93 billion.
– The Circular Economy: Circular supply chains, recycling and upcycling processes, sharing platforms, and product life extension will drive the market value of this niche to a projected US$ 4.5 trillion.
The Specialties business is committed to providing solutions that address the challenges our customers face, and supporting the growth of the Exabyte, Wellbeing, Net Zero, and Circular economies. We anticipate that the industry will continue to evolve in line with these trends and have developed a focused, multi-divisional growth strategy to achieve our growth targets.
With SABIC's aspirations to become a global leader in the specialty chemical industry, the Specialties business will continue to develop the products necessary to meet the challenging requirements of customers and help propel future economies. We continue to help our customers towards achieving carbon neutrality by placing heavy emphasis on the increase of bio-based and recycled feedstock in our high-performance products and developing new chemistries that enable new carbon-neutral applications. As the Specialties business grows, we will provide stable value creation with products without advantaged feedstocks, leveraging our global application technology centers and extensive materials processing expertise.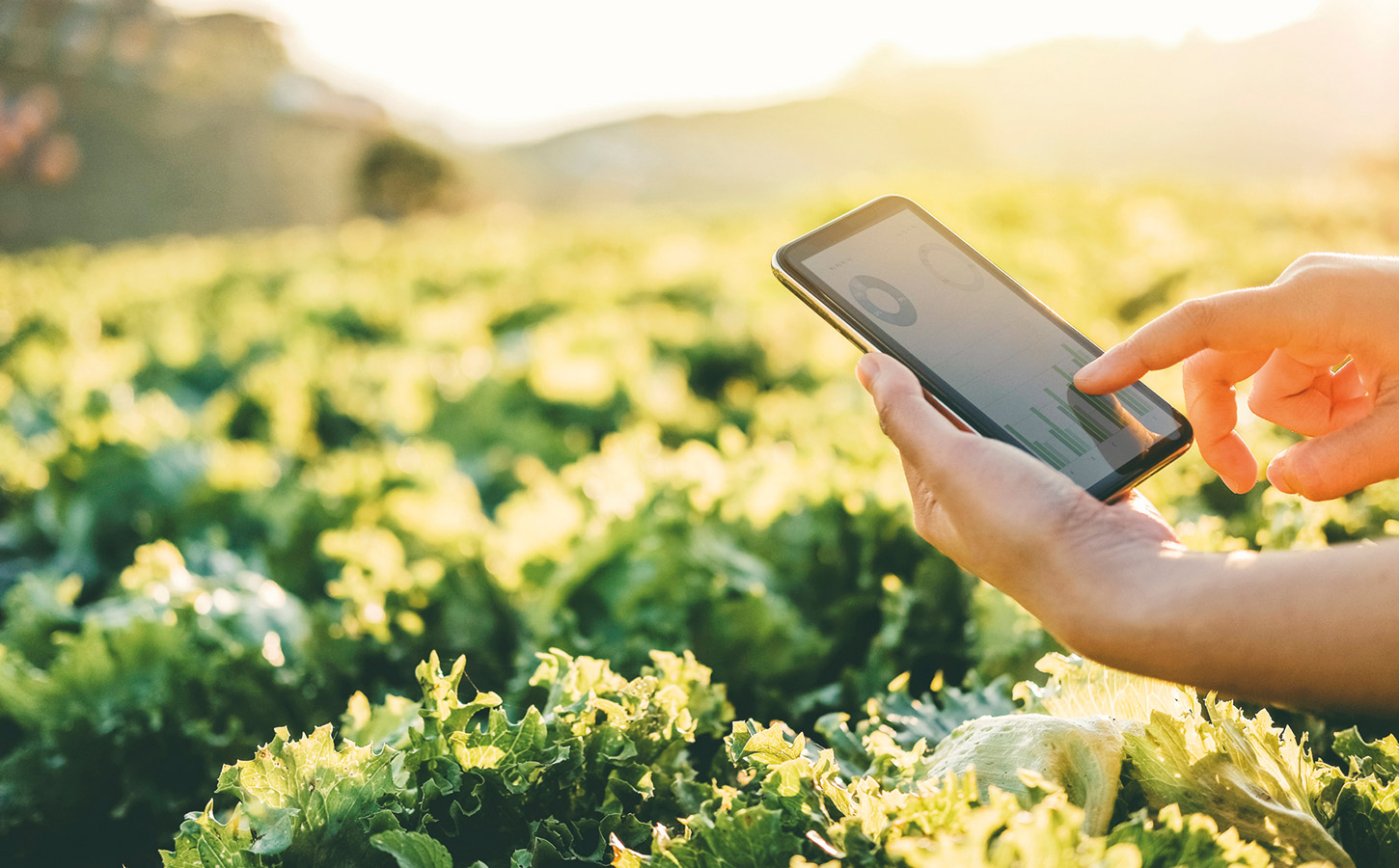 Our bio-based ULTEM™ resins enable a seamless means of reducing the carbon footprints of highly demanding applications in consumer electronics.
Previous Article
Next Article