Leadership Statements - Vice-chairman and CEO
YOUSEF ABDULLAH AL-BENYAN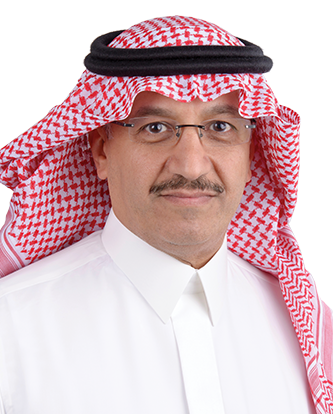 VICE-CHAIRMAN AND CHIEF EXECUTIVE OFFICER
Despite the continuing challenge of COVID-19, SABIC's performance in 2021 was extremely robust. Nevertheless, we know there is no room for complacency. We will further evolve our business model to drive more value creation, more sustainability, and more innovation through ambitious growth into 2022 and beyond.
Throughout the ups and downs of the worldwide effort to bring the COVID pandemic under control, the health, safety, and security of people came foremost. Accordingly, we have gone to extraordinary lengths to safeguard the well-being of employees, their families, and the wider communities where we operate. I am pleased to note that, amid all the ad-hoc changes to the business world, we have emerged stronger. This is the result of our multi-year transformation program that helped us to face the challenges through our enhanced operating model and focus. We have created four focused businesses that will deliver on their respective strategies and continue to deliver shareholder value. We are boldly embracing new norms related to: employee well-being; environmental, social and governance (ESG) standards; and digitalization. This collective commitment lies behind our exceptional 2021 results.
2021 PERFORMANCE
2021 was an exceptional year. SABIC achieved EBITDA of SAR 48.3 billion in 2021, which was 139% higher than the previous year and fourth highest in SABIC's history. 2021 net income was SAR 23 billion significantly better than SAR 67 million in 2020, and we increased our dividends to SAR 12 billion. SABIC delivered on its transformational strategy with a great value realization with Saudi Aramco. There was also a strong focus on capital discipline similar to 2020 which helped to support higher dividends and position SABIC well for future growth opportunities. Our commitment to sustainability also reached new heights in the fourth quarter of 2021, as we established a clear roadmap toward achieving carbon neutrality by 2050.
Our performance according to various environmental, health, safety, and security (EHSS) indicators was exceptional in 2021. We achieved our best-ever overall EHSS metric score, and we remain ahead of the pace of improvement needed to reach our 2025 EHSS maturity target.
MORE GROWTH
Our 2021 performance also confirms that we are able to turn partnerships into springboards for growth, as is captured in the very name of our new world-class cracker project in Texas: Gulf Coast Growth Ventures. This raises the question of how we can assure ourselves that we will not lose our competitive advantages - and perhaps even gain new ones -as we grow?
The answer is found in a continuation of our proven transformation programs and, of course, our synergies with Saudi Aramco. To my mind, three areas need to be specifically addressed over the next few years:
1. Manufacturing
We aim to run modern, reliable chemical plants and so are investing in digital technology to help us to that end. That is why, for example, as many as 36 of our manufacturing plants will be outfitted in 2022 with Asset Healthcare, a monitoring system that uses artificial intelligence (AI) to predict potential failures of critical equipment.
2. Marketing
Healthy profit margins are maintained when products are sold at the right time and in the right market for the most competitive price. To regularly achieve this, we need to truly understand not only our customers but also the possible value propositions we could offer on the basis of our product portfolio. AI can assist us here too, since it can discern subtle correlations in the masses of relevant data.
3. Management of Working Capital
This area is a prime focus of our cash-cost transformation program, but digitalization could help here as well when it comes to inventory management. Supplies need only be ordered when they will be needed, and advanced data- analysis can give us that advance warning.
Additionally, we are looking to implement longer- term strategies related to: growth optimization; the configuration of joint ventures; and our service-delivery model. These can extend the synergistic value creation with Saudi Aramco beyond 2025.
NATIONAL RESPONSIBILITIES
As we look to the longer term, we must advance our global growth strategy with sustainability firmly in mind. People, planet and prosperity - all need to be addressed in an integrated manner as we create value and spread well-being.
Our approach, however, varies from country to country. Our Corporate Social Responsibility strategy in 2021, for example, covered 127 programs in 26 countries, including Saudi Arabia, where we remain deeply committed to achieving the transformational goals laid out in the Kingdom's Vision 2030.
Our NUSANED™ program is promoting small businesses in Saudi Arabia, which are helping to establish supply chains that can meet the needs of companies both at home and abroad. It is working with the government to embed the key attributes of commercial success in local factories. It is also persuading foreign manufacturers to set up factories in the Kingdom and to connect local suppliers with potential customers outside Saudi Arabia. The aim is to diversify the nation's economy so that a sustainable entrepreneurial ecosystem takes root and grows. The program is indeed stimulating economic growth: in 2021 alone, it created more than 5,660 jobs and its annualized impact on GDP amounted to more than SAR 1.2 billion.
SABIC is also proud to be one of the first private- sector companies to support the Shareek program, which is designed to strengthen public-private partnerships. It will help accelerate investment strategies and support the goals of Vision 2030.
Finally, I must highlight what we are doing as part of the Saudi Green Initiative (SGI), which was launched in 2021. The SGI aims to improve the quality of life of future generations of Saudis by increasing the country's use of clean energy, offsetting the impact of fossil fuels and protecting the natural environment. In collaboration with government entities and private-sector companies, we are actively contributing to several SGI-related programs, including those geared toward the production of hydrogen, the reuse of captured carbon dioxide and the recycling of plastic waste. But the biggest announcement SABIC made at the SGI launch had to do with our commitment to carbon neutrality.
CARBON NEUTRALITY
We made a public commitment for all operations under our control - not just Saudi-based ones -to be carbon neutral by 2050, taking into account the different regional and national circumstances. This aligns us with the Paris climate-change agreement and guides us in pursuit of solutions. To begin with, we have set an interim target year of 2030 for a 20% reduction (relative to 2018) in direct and indirect greenhouse-gas (GHG) emissions generated by our own production.
Thereafter, we set our sights on the emissions during the lifecycle of our products along the value chain - from the moment they are manufactured to the moment that they are disposed of. This is much more complex, because it involves our customers, and their customers and so on all the way to our products' ultimate disposal. It also requires collaboration with external stakeholders, including policymakers, regulators and financiers. All in all, we already have identified more than 90 carbon-neutrality initiatives that we believe will help us reduce GHG emissions.
CIRCULAR ECONOMY
As we promote sustainable development and collaborative innovation more broadly around the world, we will advocate our circular carbon solutions. These include a range of certified renewable polymers, the production of "blue" ammonia, and the development of the world's largest CO2 capture and purification plant.
Through our TRUCIRCLE™ initiative, we continue to challenge open-ended value chains and drive forward a circular economy for used plastics. In 2021, Frost & Sullivan, a leading business consultancy, named us Global Company of the Year for sustainability practices and circular economy. As a founding member of the Alliance to End Plastic Waste, we remain committed to finding innovative solutions to help transform our industry from a linear economy into a circular one. The many learnings from our carbon-neutrality and circular-economy programs will not only shape our own growth but also serve as best- practice examples that raise the standards of our industry as a whole.
NEW NORMS
There are major shifts happening in the world today that will continue to affect our business and operating models, our work, workforce and workplace. We must be able to respond steadfastly even in the face of the unexpected. Therefore, we remain committed to the development of our employees and ensure that we have the best-inclass talent available across all levels. Only the right talent will help us to address new norms and instill greater resilience to external disruptions and greater agility of response.
As 2021 gives way to 2022, we are in good position to become the preferred world leader in chemicals. But as the race for sustainable growth accelerates in our industry, we must be prepared for new surprises around the corner. Above all, we must not forget our interpersonal relationships: they also constitute the "Chemistry that Matters™".
Previous Article
Next Article