OWNERSHIP STRUCTURE
SABIC was established by the Government of Saudi Arabia as a 100% state-owned company. SABIC's shares were listed on the Saudi Stock Exchange in 1984, at which time the Government divested 30% of its shareholding in SABIC. On March 27, 2019 (corresponding to 20 Rajab 1440H), the Public Investment Fund (PIF) and Saudi Aramco signed a share purchase agreement, pursuant to which Saudi Aramco acquired all of the Government stake in SABIC. The transaction was completed on June 16, 2020 (corresponding to 24 Shawwal 1441H).
As of 31 December 2021, SABIC had issued and paid up share capital of SAR 30,000,000,000 consisting of 3,000,000,000 shares of SAR 10 Par value per share. The following entities hold more than 5% of SABIC's issued shares:
Name

No. of shares
Percentage of ownership

No. of shares
Percentage of ownership
Aramco chemical company
2,100,000,000
70%
General Organization for Social Insurance
229,245,049
7.64%
The remaining SABIC shares are floating in the Saudi Stock Exchange and owned by other investors, including certain institutions and private investors. Certain shares are also held by SABIC's Board of Directors and Senior Executives. Other than the Aramco Chemical Company and General Organization for Social Insurance, SABIC is not aware of any shareholder that, directly or indirectly, owns or could exercise control over SABIC. In addition. SABIC has not been informed by persons (other than the Board, Senior Executives and their relatives) who owns SABIC shares, for their holdings, together with any change to such interests during 2021.
DESCRIPTION OF DIVIDEND POLICY
Dividend is subject to realized net income and free cash flow during the year and according to Article (42) of the Company Bylaws, which reads as follows:
A. Annually, the Corporation shall set aside ten percent (10%) of the net profits to form the statutory reserve. The Ordinary General Assembly may decide to stop such set-aside whenever the said reserve amounts to thirty percent (30%) of the capital of the Corporation. If in any year, the reserve falls below thirty percent (30%) of the capital, the Corporation shall again set aside until the reserve amounts to thirty percent (30%) of the capital. The Ordinary General Assembly has the authority to decide other kinds of reserves.
B. After deducting the statutory reserve and any other reserve that may be decided by the Ordinary General Assembly, an amount representing no less than five 5% of Corporation's paid up capital shall be distributed from the annual net profits of the Corporation.
The Corporation may distribute interim profits to its shareholder on half year or quarterly basis, in accordance with the regulations issued by the CMA.
Note that the Board of Directors had approved 1st half dividend and recommended 2nd half to the General Assembly to distribute dividends for 2021 as follows:
Dividends cycle

Dividend per share
Percentage of distribution to share nominal value
No. of shares
Total distributed dividends
Date of eligibility
Distribution date

Dividend per share
Percentage of distribution to share nominal value
No. of shares
Total distributed dividends
Date of eligibility
Distribution date
Second half of 2020
SAR 1.5
15%
3 billion
SAR 4.5 billion
13st April 2021
3rd May 2021
First half of 2021
SAR 1.75
17.5%
3 billion
SAR 5.25 billion
19th September 2021
3rd October 2021
Second half of 2021
SAR 2.25
22.5%
3 billion
SAR 6.75 billion
The end of the second trading day of the day of the General Assembly of the company, which will be announced later.
Will be announced at the AGM invitation.
DIVDEND PER SHARE FOR LAST EIGHT YEARS (SAR)
SABIC IN CAPITAL MARKETS
We went public in 1984 by being listed in the Saudi Stock Exchange. At that time, the shareholder base was restricted to Saudi Arabia and other citizens in the Gulf Cooperation Council countries.
In recent years, international investment into Saudi Arabia has risen significantly. 2018 marked a major turning point for the nation as it continued its advancement and drive toward Vision 2030: global financial market indices reclassified the nation from Frontier Market to Emerging Market.
This was accompanied by a wave of interest from the international investment community toward listed companies on the Saudi Stock Exchange, including SABIC.
From having a foreign investor base well below 1% in 2018, the year closed nearly around 5.8% foreign ownership, with a mix of active and passive funds.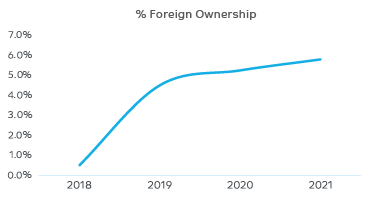 SABIC SHARE PERFORMANCE
SABIC shares gained 14.4% in 2021 (8.9% in 2020) despite the continued challenges imposed by COVID-19. With a market capitalization of SAR 348 billion (US$ 92.8 billion) at 31 December 2021, SABIC weights 3.48% of TASI. SABIC accounts for 45.23% of the market capitalization of all the Saudi-listed companies within the Materials sector.
SABIC's stock was also the third most actively traded stock during the year in terms of value, with SAR 50.03 billion (US$ 13.34 billion).
SABIC's share price opened the year at SAR 101.40 and it traded broadly in line with TASI until the beginning of June. It fell to the lowest level for the year on February 2 at SAR 98.7, mostly reflecting global supply chain disruptions. Despite reaching the highest value of SAR 135.2 on October 25, the remaining of the year reflected the expectation of moderation of margins and outlook.
SABIC DIVIDEND AND CAPITAL ALLOCATION
Our global business model and supply chain continued to be our key strengths during the pandemic. This provides a platform for growth and shareholder returns by generating a sustainable free cash flow throughtout the cycle.
Our financial performance rebounded strongly in 2021. There was also a strong focus on capital discipline similar to 2020, which helped to support higher dividends and position SABIC well for future growth opportunities.
Distributing competitive dividends to our shareholders remained a key priority for SABIC in 2021. In December, SABIC declared cash dividends of SAR 2.25 per share to shareholders for the second half of 2021. This was 29% higher than SAR 1.75 per share declared in the first half of 2021. For the full year 2021, the declared dividends of SAR 4.0 per share were 33% higher than the SAR 3.0 per share declared dividends in 2020.
STRONG ENGAGEMENT WITH INVESTMENT COMMUNITY
We continue to have a world-class engagement with all participants of the capital markets with continuous and open communications, including institutional, retail investors and analysts. The pandemic continued to enforce social distance throughout the year, keeping the majority of the events virtual, and bringing benefits like increased participation in existing and new events but also being able to reach several new investors.
To that effect, the Ordinary Annual General Meeting was held virtual for the second consecutive year to allow all shareholders to participate and exercise e-voting. Compared to the previous year, the participation of individual shareholders increased by 30%.
Over the course of the year, we held more than 100 meetings reaching over 700 investors and analysts, while participating in regional, emerging and international chemicals conferences. In addition, with a rising investor interest in ESG and sustainable innovation, we participated and supported several ESG focused webinars, roundtables and conferences, some of which are listed below:
– Investor fire chat at Morgan Stanley virtual ChemTech Day
– Key note speaker at FIM Partners webinar: The Saudi Transformation from an ESG perspective
– Speaking at MEIRA 2021: An Odyssey, from ESG to IR
– Keynote speaker at the Bank of America webinar during the Energy Transition Day of the MENA conference: The GCC's role in Energy Transition.
– Keynote speaker at the Economic Times/Energy World summit in India: ESG Landscape to Future- Proof India businesses.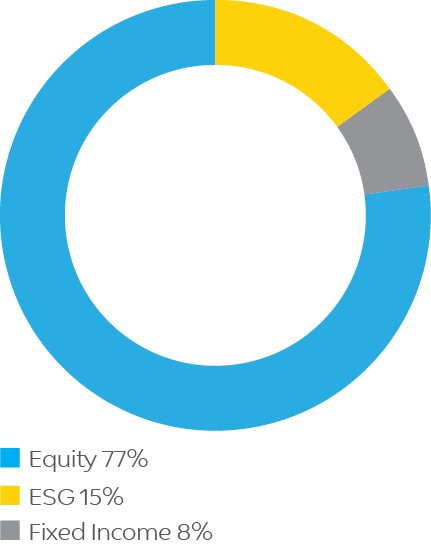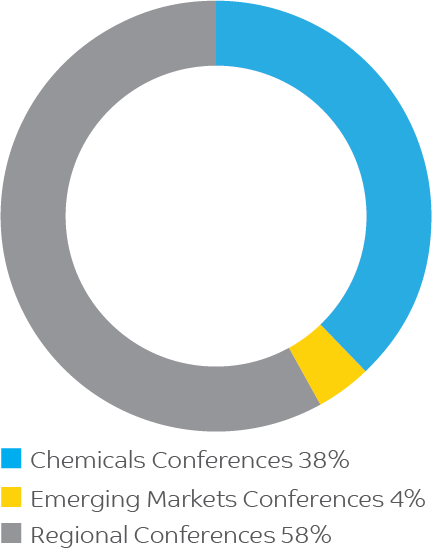 The Investor Relations function is comprised of experienced professionals with a variety of backgrounds covering engineering, finance, banking, treasury, together with extensive business acumen. Most of the team is certified with CIRO certification (Certified Investor Relations Officer), including our listed affiliates, as well as, IFSAH certification.
The function is headed by the Investor Relations Officer who, in turn, is the Secretary of SABIC's Board of Directors. In addition, since early 2020, we have a dedicated team within Investor Relations to address ESG communications and disclosures.
BEST-IN-CLASS DISCLOSURES
In 2019, we merged the Annual report and the Board of Directors report, an effort that has been recognized by the Middle East Investor Relations Association (MEIRA) for two consecutive years (2019 and 2020) as one of the best Annual Reports of Large Caps in the MENA region.
We have been issuing a dedicated Sustainability report since 2011. It has substantially been evolving over the years to include broader Environmental, Social and Governance (ESG) disclosures.
ESG disclosures have been embedded into the Earnings publications from the outset, acknowledging the need from investors to also understand the ESG performance and outlook.
ESG AT SABIC
We continue to integrate ESG factors and disclosures into our core business strategy and processes as it is a part of our DNA. In 2020, we formed a cross-functional and regional ESG Reporting Steering Committee to support the organization on the ESG reporting integration journey and mobilize employees to implement their strategies and roadmaps.
Investor Relations played an instrumental role in activating the ESG Reporting group with the purpose of unlocking the value of non-financial disclosures by bringing rigor and robustness to the reporting process.
Further details can be found in the ESG section of this report.
DEBT INVESTORS AND CREDIT RATINGS
In August 2021, we refinanced the US$ 2 bln Revolving Credit Facility (RCF) for five more years. The RCF is our bank relationship defining transaction and we were able to expand the pool of banks and add prominent international and regional new banks, with a total of twelve renowned banks and in line with the growth strategy of SABIC.
OVERVIEW OF SABIC'S MAIN BONDS
ISIN Code

XS1890684688
XS1890684761
XS2228112954
XS2228113762

XS1890684688
XS1890684761
XS2228112954
XS2228113762
Coupon
4%
4.50%
2.15%
3%
Issuer
SABIC Capital II BV
SABIC Capital II BV
SABIC Capital II BV
SABIC Capital II BV
Format
144A/RegS Senior Unsecured
144A/RegS Senior Unsecured
RegS Senior Unsecured
RegS Senior Unsecured
Volume
US$ 1 bln
US$ 1 bln
US$ 500 mln
US$ 500 mln
Term
2018/2023
2018/2028
2020/2030
2020/2050
Listing
Ireland
Ireland
Ireland
Ireland
SABIC CREDIT RATINGS
Our standalone credit ratings have been consistently on the A+/A1 band, among the highest rated global chemical companies, demonstrating consistent resilience over the last decade versus some of our peers. SABIC's outlook is now Stable by all the three credit rating agencies, after Moodys revised it to Stable from Negative in November 2021.

NUMBER OF THE COMPANY'S APPLICATIONS FOR THE REGISTER OF SHAREHOLDERS AND THE DATES AND RATIONAL OF SUCH APPLICATIONS
No.

Application Date
Application Rational

Application Date
Application Rational
1
03 January 2021
Shareholder Data Analysis
2
11 April 2021
AGM
3
15 April 2021
Dividend Entitlement
4
18 May 2021
Shareholder Data Analysis
5
29 June 2021
Shareholder Data Analysis
6
21 September 2021
Dividend Entitlement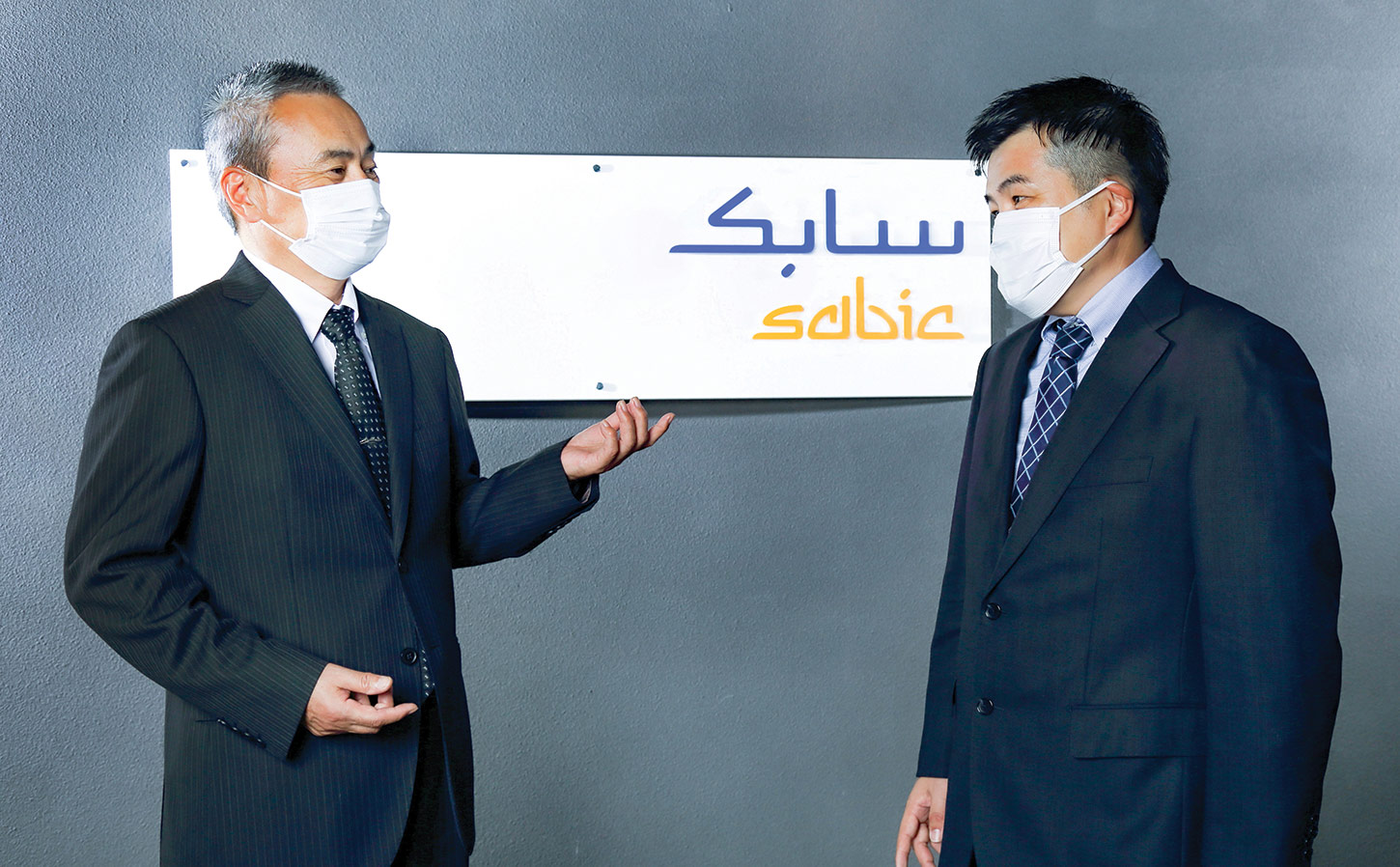 Our global business model continued to be one of our key strengths during the pandemic.
Previous Article
Next Article