Social and Relationship Capital – CSR
Today's global challenges are complex; they require innovative thinking and bold action in response. The global pandemic has reminded us of our fragility, but it has also shown how resilient we are when we join hands. At SABIC, it is first and foremost about recognizing our responsibility to our stakeholders – and understanding that we can play a significant role in effecting positive change in the communities in which we operate.
127

Global CSR Programs

US$ 33.56

million invested

345,000

people reached in 26 countries
SABIC's Corporate Social Responsibility (CSR) program, which contributes to 10 United Nations Sustainable Development Goals and three Saudi Vision 2030 pillars, is focused on four key priority areas: Health & Wellness, Science & Technology Education, Environmental Protection, and Water & Sustainable Agriculture. Across the year, we invested over US$ 33.56 million in 127 global CSR programs, reaching around 345,000 people in 26 countries.
For our efforts in sustainability and CSR in 2021, SABIC was recognized by the American Chemistry Council with three Responsible Care Awards – two for energy efficiency and one for our COVID-19 response. In Spain, SABIC was publicly recognized by the Mayor of Cartagena for our efforts in COVID-19 relief. In China we were awarded the Open-to-Public Best Practice Award by the Association of International Chemical Manufacturers, and the Outstanding Contribution Award in Fighting COVID-19 by the China International Council for the Promotion of Multinational Corporations (CICPMC). We were also awarded the 2021 Excellence Award for Corporate Social Responsibility by Shanghai Daily, and the 2021 Innovative Volunteering Award by CSR World in China.
HEALTH AND WELLNESS
Our focus on Health & Wellness encompasses our Global Health Initiative and our Global Social Initiative and seeks to promote a broad, holistic concept of wellbeing in the communities in which we work and in society at large. In 2021, we delivered 65 health and wellness programs globally, providing relief efforts to mitigate the impact of COVID-19 on families and communities but attending to a range of other areas as well. Our programs in Health & Wellness reached 19 countries – KSA, UAE, China, Vietnam, US, Argentina, Brazil, India, Netherlands, Germany, Spain, UK, Austria, Italy, Poland, Hungary, France, Croatia and Belgium.
Due to a resurgence of COVID-19 in India, the healthcare system in parts of the country was under severe pressure. SABIC provided life-saving equipment, ICU beds, oxygen concentrators, patient monitors, ventilators and liquid oxygen tanks to help curb the spread of the pandemic. In Argentina, SABIC gave financial aid in response to an appeal for emergency assistance from the government to support families impoverished by the pandemic.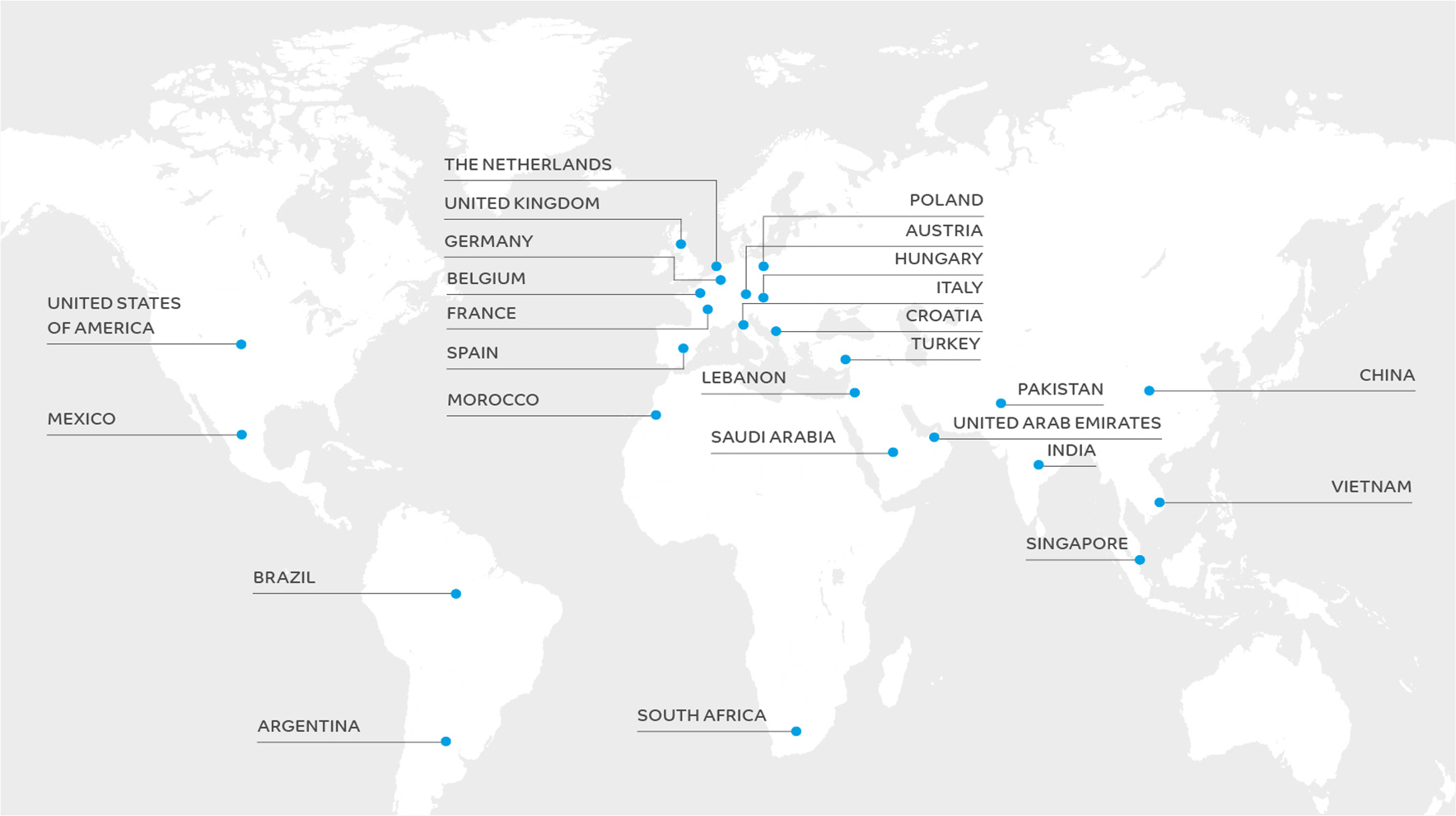 Our Global Corporate Social Responsibility activities address specific community needs in each country.
Heavy and unseasonal rain caused massive flooding in Vietnam and China, leaving a large number of people in urgent need of shelter, water, food, and income support. In Vietnam, SABIC made a donation for critical aid to secure safe water to 13 schools and 7,326 students. In China, SABIC supported the Henan Flood Disaster Relief in the aftermath of floods and landslides by providing food for people whose houses and farmland had been underwater. In North India, extreme winter made life difficult for the homeless. SABIC's Gurugram office collected and donated winter clothing for the homeless and for orphans and senior citizens residing in shelter homes. After many schools were damaged in a major earthquake in late December 2020 in Croatia, SABIC partnered with Red Cross Croatia to build five temporary schools as part of our "Better Shelter" initiative, allowing around 500 students to resume their education.
One of the far-reaching consequences of the pandemic is the toll it is taking on people's mental and emotional well-being, with rates of depression and anxiety rising across the world. SABIC recognizes the need to prioritize mental health alongside physical health. For the second year, we sponsored the National Award for Mental Health Promotion and honored the winners on World Mental Health Day at our Riyadh headquarters. The SABIC award, facilitated in partnership with the National Committee for Mental Health Promotion, raises awareness about mental health issues and seeks to contribute toward a healthier society.
In the same spirit, SABIC employees and volunteers in Saudi Arabia and in China organized visits to hospitals and elderly care centers, bringing food and traditional festival gifts for those without families. In Germany, under the SABIC "Better Shelter" initiative, facilities were provided for 50 local elderly people to meet safely and lift their sense of isolation. In Spain, SABIC provided electric bikes to a local medical institute to help elderly and disabled people to be healthy and independent.
The Halfway Home Center, a first-of-its-kind in the Kingdom drug rehabilitation center in cooperation with the Ministry of Health and Diriyah Governorate in Riyadh, was launched in 2021 helping recovered addicts to be productive members of the community and reintegrate fully into society. We believe in the importance of creating a healthy environment to integrate recovered people into society after they undergo effective rehabilitation treatment. The center is part of larger antidrug efforts by SABIC which include NEBRAS awareness campaigns through both digital media and public signage as well as virtual games to build and enhance community knowledge about the dangers of drugs.
An autism center was launched in Madinah, Saudi Arabia, in 2021 with support from SABIC. It specializes in early diagnosis and intervention of childhood autism as well as in increasing public awareness of the disorder. The center has contributed to the integration of many autistic children into society, and in developing the capabilities of families to deal with their autistic children. A blood-donation drive with mobile units was held in 2021 involving SABIC employees across Saudi Arabia in partnership with local government hospitals. SABIC also sponsored the Kanaf medical insurance program for 3,000 orphans and underprivileged families in Saudi Arabia. In the UAE, SABIC supported blue-collar workers and their families through in-kind donations for health and nutrition care packages benefitting 157 families.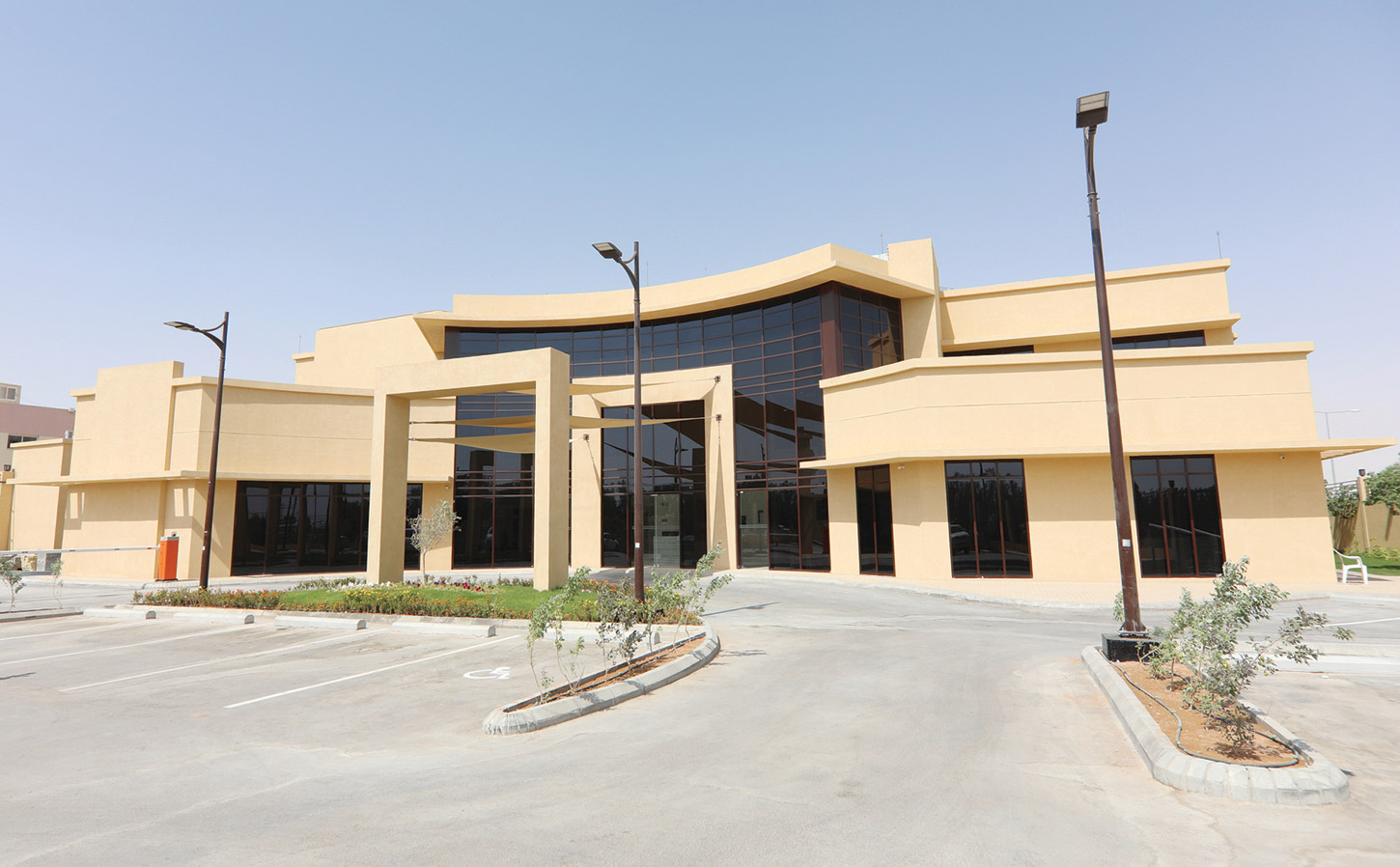 We launched the Halfway Home Center, a drug rehabilitation center, to help recovered addicts reintegrate into society.
Previous Article
Next Article