Social and Relationship Capital – Vision 2030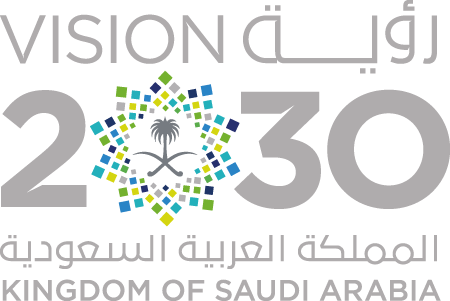 TOWARD SAUDI VISION 2030
SABIC is committed to enabling Saudi Vision 2030 through NUSANED™, our pioneering local-content initiative designed to strengthen the local manufacturing base, diversify the national economy and create jobs. Ultimately, this initiative aims to reduce dependency on foreign imports by helping local businesses grow and thrive and by addressing some of the challenges investors and entrepreneurs face. NUSANED™ is structured around four pillars, creating a journey through an integrated localization process:
- Entema – a digital opportunity-gate platform
- Da'aem – tailored support packages
- Access to Finance – facilitation of financial support
- Muahal – technical and leadership competency development
Entema: The business-development journey begins with Entema, a portal that provides entrepreneurs and investors with a space to explore opportunities and test their viability and attractiveness for further investment and suitability for support through Da'aem. Due diligence is conducted on the submission of a pre-feasibility or business case, which involves evaluating ventures on the basis of national socio-economic impact, including potential GDP contribution, number of potential jobs created, impact on trade balance, and the long-term competitiveness and sustainability of the opportunity.
Da'aem: Da'aem is an individualized process designed to execute the proposed support packages identified during the Entema stage, and represents the tangible support SABIC provides to businesses. These packages will differ in scale and content depending on their broader socio- economic impact, and include aspects like the supply of materials and services to SABIC, product offtake from SABIC, technical support, product application and technology commercialization, and access to world-class practices at SABIC.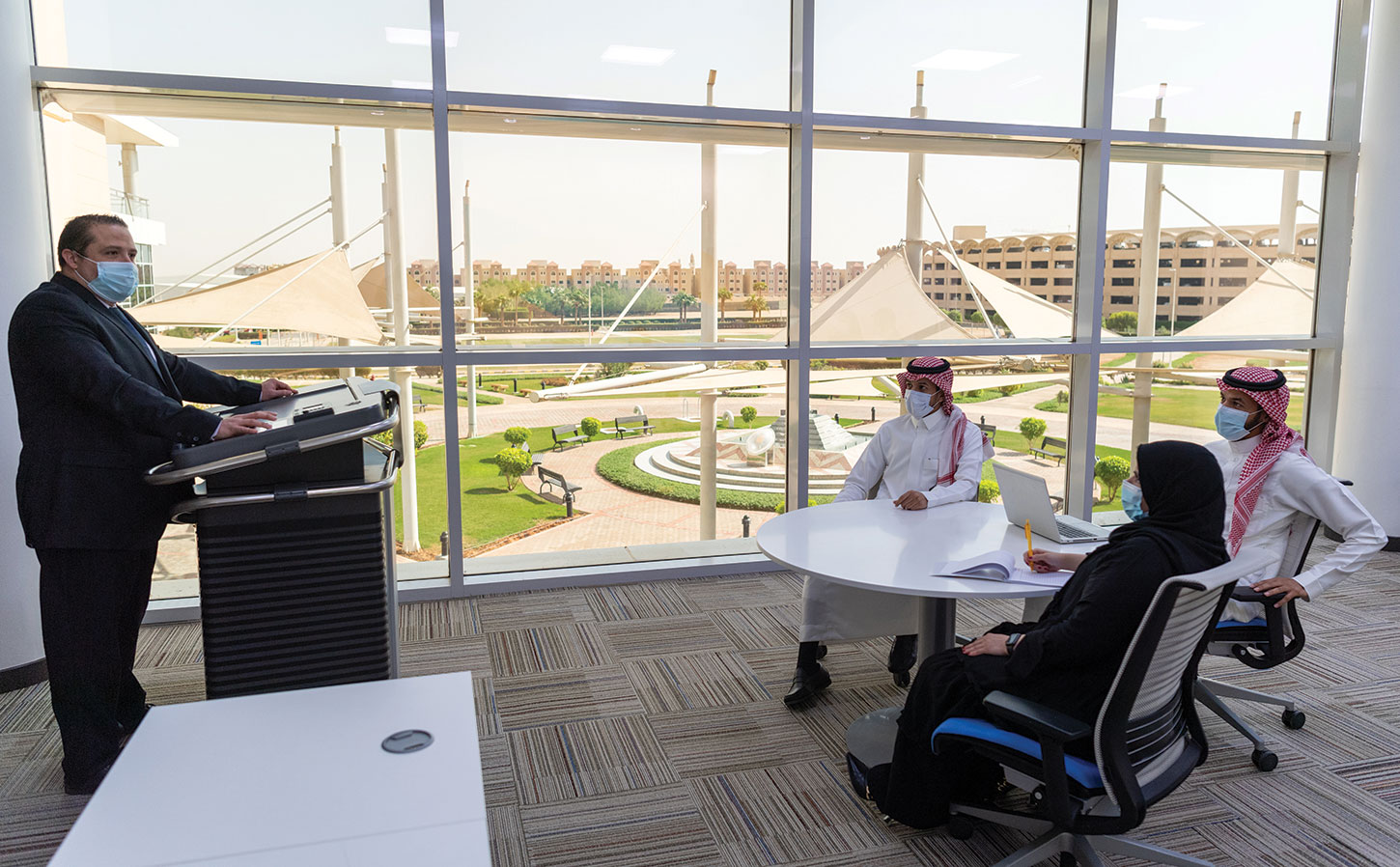 We seek to build technical competencies within the local workforce in Saudi Arabia.
Access to Finance: The third pillar aims to provide financing for investment for NUSANED™-supported opportunities. SABIC has signed MoUs with several stakeholders to ensure that financial solutions are identified for commercially feasible projects.
Muahal: Muahal aims to develop the right technical and leadership capabilities within the local workforce to execute the investor opportunity in a competitive and sustainable way.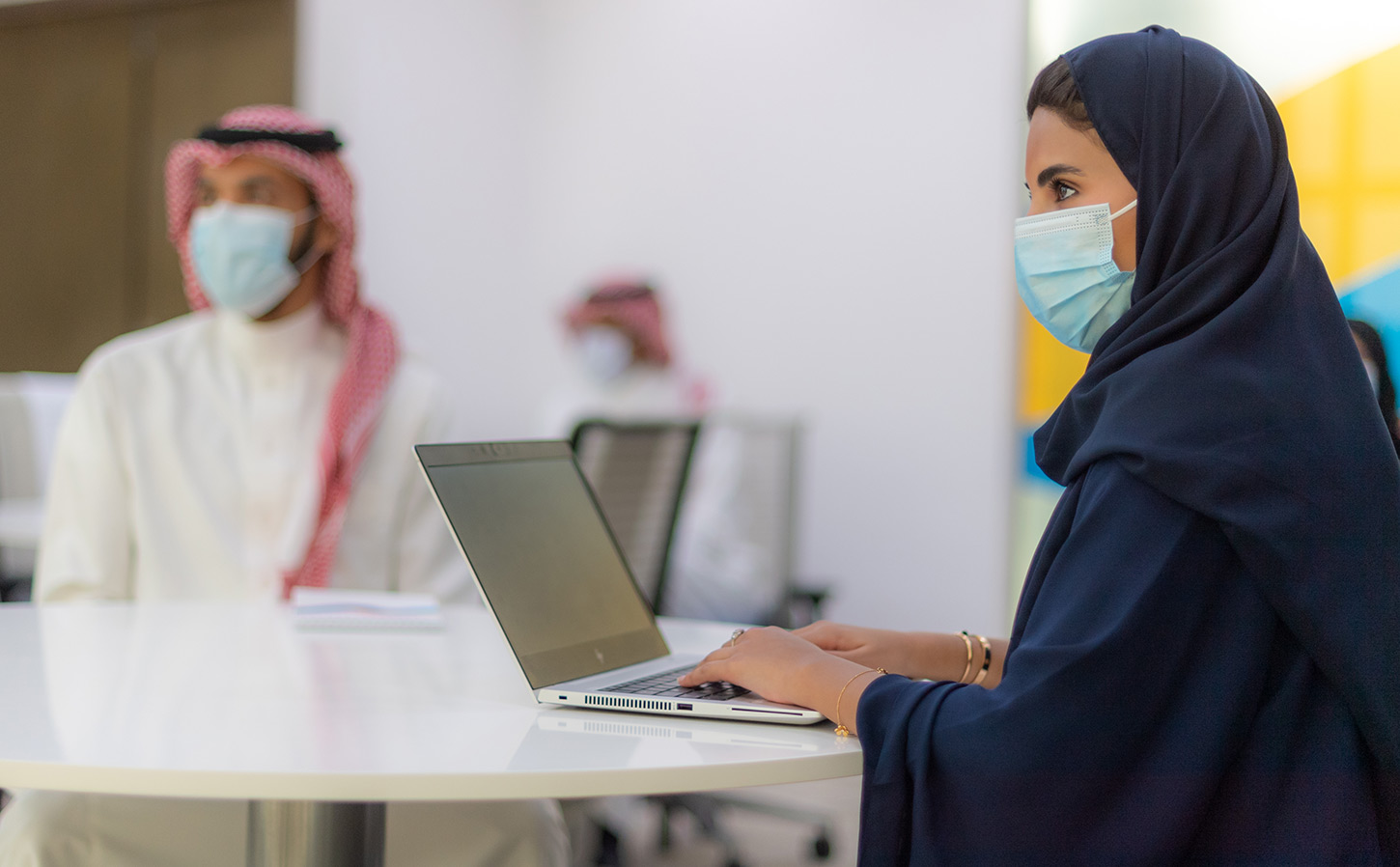 NUSANED™ aims to develop the right leadership capabilities to execute investor opportunities in a competitive and sustainable way.
SUPPLIER AND CUSTOMER DEVELOPMENT
Nomou is a local-content development program that supports SABIC's local customers and suppliers who have difficulty with existing or planned opportunities in the domain of downstream development or supply localization.
The program aims to identify and overcome common roadblocks and maximize the business opportunities to enable Vision 2030, which increases the private sector contribution to GDP. It has successfully qualified 110 opportunities up to now across several priority national industrial sectors such as metals, renewables, and medical supplies, offering significant socio-economic impact potential nationally, in terms of GDP and job creation.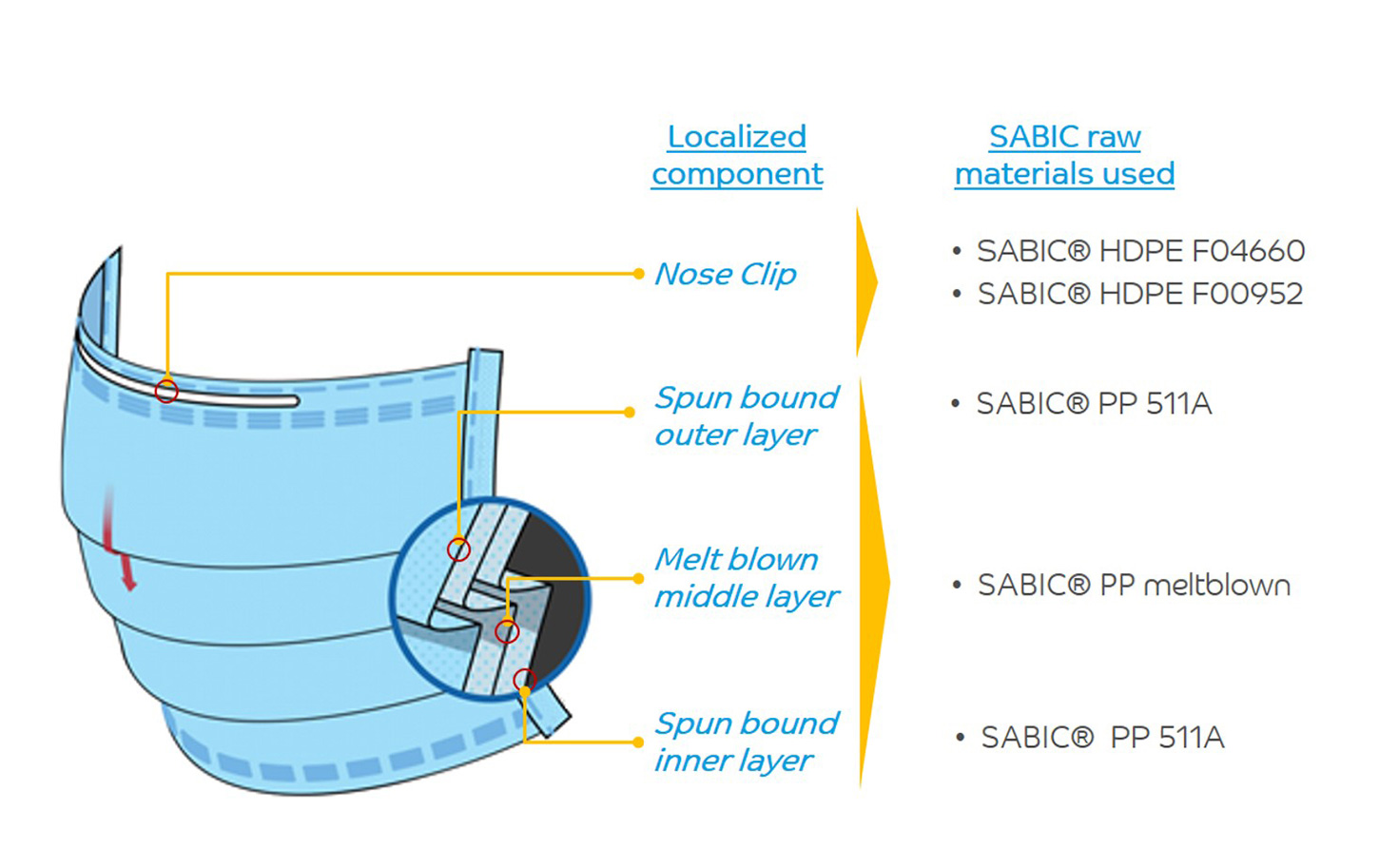 We successfully helped localize medical mask production.
KEY ACHIEVEMENTS IN 2021
- Successfully localized the production of medical masks when a local company applied SABIC's polymer solutions to produce N95 masks in Saudi Arabia for the first time.
- The number of candidates qualified to initiate new projects since the launch of NUSANED™ in 2018 reached 143. The annualized GDP impact of opportunities in 2021 was SAR 1.2 billion, reaching a total of about SAR 11.4 billion since the program was launched.
- As a part of Muahal, 5,660 jobs were created in 2021. 1,937 jobs were for women out of more than 11,500 jobs created since the launch of the initiative.
- The Chinese company, ShenGong, started the first of the fives phases of the largest NUSANED™ project in Jubail, using 43,000 metric tons of SABIC materials to manufacture electrical and electronics parts for power-saving LED lighting, smart electronics, houseware, and automotive. On completion of all the phases, the project is expected to contribute US$ 110 million to the GDP, create 233 jobs and export 70% of the overall production.
- Ten local factories were enrolled in our operational-excellence program, Tamayouz, to help local manufacturers optimize their productivity and remove manufacturing bottlenecks, saving approximately SAR 18 million in costs for three projects that applied the program.
- We supported the localization of various technologies in the local market in 2021 including:
Completion of Phase 1 and 2, and launching Phase 3 of a recycling platform for rPET bottles, under SABIC's TRUCIRCLE™ initiative, involving players across value chains such as PepsiCo, Green Kingdom, and Hypermarkets among others.
Completion of a recycled soft packaging test tray project as part of TRUCIRCLE™ for dairy customers
Completion of a bio-polymer lab scale test for Polymeron with promising results
Successful development of software that can analyze the syntax and technical details of active pharmaceutical ingredients, in collaboration with SABIC Technology Center in Bengaluru, India.
Successful graduation of 13 NUSANED™ applicants, such as Sabayek, Braq, and Emdad, to the stage where they can conduct lab experiments and test their proof of concept.
Successful localization of polymeric nose-clip for medical applications.
Previous Article
Next Article