CULTURE OF CONTINUOUS IMPROVEMENT
To drive continuous improvement and remain an industry EHSS leader, we evolve and refine our approach to assess and manage risk, achieve efficiency in safety initiatives, and train our workers.
IMPROVING EHSS PERFORMANCE
The SABIC Operations Management System (OMS) provides clear principles, unified standards, and guidance to ensure consistent systems and procedures at every SABIC site. Our immersive OMS Connect education platform builds our employees' technical skills and competencies.
In 2020, we continued to use our Safety, Health and Environment Management (SHEM) standard audits to assess EHSS performance and progress, and we rolled out four new EHSS modules: SAFER, EHS Risk Assessments, EHSS Audit, and Calendar to improve identification, aggregation, and communication of EHSS information.
EHSS PERFORMANCE
Our EHSS Rate is our overall KPI, incorporating accidental releases, process-safety, health and safety, illnesses, and security. To align with the International Process Safety Standard API-754, we revised SHEM-10 in 2020 to include a fifth incident type: loss of primary containment (LOPC). Incidents are rated on severity, and the rate is given for every 200,000 person-hours. We want a global EHSS Rate of no more than 0.25 by 2025.
Compared to 2019, our total recordable incident rate improved by 31%. Unfortunately, three fatalities occurred in Middle East and Africa Region in 2020. We Serious injury or loss of life is never acceptable, and we conducted rigorous incident reviews to share lessons learned and implement actions to prevent similar incidents in the future.
GLOBAL KEY PERFORMANCE INDICATORS AND MATURITY INDEX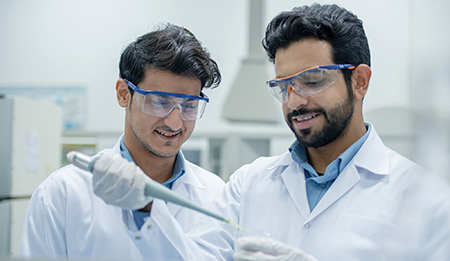 SABIC implemented global EHSS KPIs in 2019 to drive EHSS excellence across our business. In 2020, we developed and introduced EHSS Maturity, a performance-monitoring system that uses existing KPIs to generate Maturity Indexes for SABIC. We also created a guidance manual to complement this and drive safety best practices across the company.
EHSS RATE METRICS AND ANALYSIS
2016
2017
2018
2019
2020
EHSS Rate
0.63*
0.50*
0.43*
0.57*
0.42*
API 754 PSE Tier 1
7
7
25
10*
Total Recordable Incident rate (TRIR)
0.14*
0.12*
0.14*
0.14*
0.10*
Occupational Illness Rate (Total)
0.002*
0.014*
0.003*
0.008*
0.003*
Security Incident Rate (SIR)
0.001
0.008
0.001
0.001
0.001
Number of Fatalities
14*
1*
0*
0*
3*
EHSS APPLICATION AND ACCOUNTABILITY
To foster trust and open communication with SABIC leadership, we hosted four sessions of our EHSS Town Hall in 2020, with more than 5,000 participants and 34 incidents shared.
EHSS FACTS AND FIGURES FOR 2020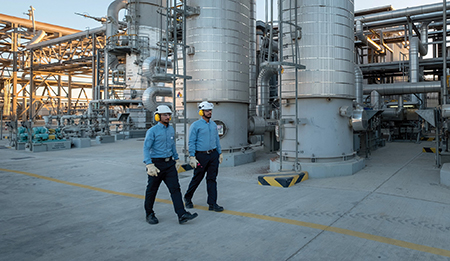 ENGAGEMENT AND SUPPORT
Visited regulatory agencies to update legal and other requirements
Conducted three Americas warehouse and repackaging site assessments
Conducted two North America warehouse site assessments using new virtual protocol
Participated in American Chemical Council's Chemical Facility Safety Initiative (CFSI) working group
Continued Industrial Hygiene Committee meetings with Royal Commission Public Health Department (RCPHD-Jubail), Saudi Food and Drug Authority (SFDA), Nuclear and Radiological Regulatory, Saudi Standards, Metrology and Quality Organization (SASO), and Ministry of Labor (MoL)
SHEM ACADEMY TRAINING
121 safety experts obtained the National Examination Board in Occupational Safety and Health (NEBOSH) certification
82 instructors trained for unified safe work permit and LOTO (lock-out/tag-out) across Saudi Arabia
115 experts trained in the National Examination Board in Occupational Safety and Health certification
10 logistics teams trained on updated warehouse inspection protocols
EXCELLENCE AND IMPROVEMENT
Developed pre-incident plan for radiation leaks
Streamlined Global EHSS portal to improve searchability and EHSS awareness
Completed five-year third-party audits of top-priority products, with no major non-conformances
Began recertification process for RC14001:2015 and ISO45001
Made significant improvements in implementing Responsible Care® practices
Observed no major non-conformances over the past five years of internal and external third party audits
CAPABILITY BUILDING
29 industrial hygiene experts trained in the Board of Occupational Safety and Health (BOSH) modules
43 IH experts participated in Health Risk Assessment Workshop
2020 EHSS PROGRAM PROGRESS
25+ competency framework programs developed, with 1,000+ participants
5000+ end-user trainings (work permit and LOTO)
650 trained on PS competency framework
16 crisis-management awareness sessions, with 317 participants
17 affiliates participated in fire-arm training sessions
SRA awareness at 23 sites in the Americas and KSA
Cyber security CMTR exercise lead by SS EVP, including CS CMTL and ER teams
Electronic process safety booklet developed and shared
EHSS RATE TREND FROM 2016 TO 2020