PRODUCT STEWARDSHIP
SABIC focuses on product stewardship across our global supply chain and as an integral part of our EHSS and sustainability strategies and initiatives.
Our product stewardship program advances SABIC's product health and safety knowledge and capabilities—including product risk discovery, hazard communications, and risk management—and it implements Responsible Care® concepts throughout the value chain. Our Product Stewardship team combines raw materials and product and process chemistry expertise with a solid understanding of global chemical regulations.
2020 has been a year of transformation, including moving our Global Product Stewardship team from EHSS (under Manufacturing) to the Corporate Sustainability organization, within the Technology and Innovation corporate function.
PRODUCT STEWARDSHIP KNOWLEDGE AND COMPETENCY
In 2020, the Global Product Stewardship team created a three-day curriculum for our Sales and Marketing, Legal, Manufacturing, Procurement, and Technology and Innovation professionals. The training focuses on chemical regulatory management, hazard and risk assessment, toxicology, good manufacturing practices, and third-party interactions. Due to COVID-19, we delayed the pilots and general rollout.
ENHANCED PRODUCT STEWARDSHIP ELEMENTS IN VALUE CHAIN COMMUNICATION
In 2020, we wrote more than 80,000 safety data sheets in over 40 languages and responded to 12,599 customer inquiries related to regulatory, hazard, and compliance topics - a 16% increase from 2019. We also added a COVID-19 standard declaration.
PRODUCT RISK DISCOVERY AND MANAGEMENT PROCESSES
SABIC celebrated an important Responsible Care® Product Safety Code milestone in 2020, as we completed a five-year analysis of the comprehensive risk characterizations of 50 of our high-priority products. In 2020, we also continued to screen hundreds of technology projects and focused on product utility enhancement, material recovery, and emissions reductions.
The Global Product Stewardship team also helped SABIC incorporate sustainability considerations into the earliest stages of product research and development for new stand-alone Specialties. Our Product Stewardship Center of Excellence continued to build awareness and hosted workshops in Saudi Arabia, and we began the process of expanding the Center of Excellence concept to Europe, North America, and Asia.
Launch of 'Safer Chemistry' Initiative
In 2020, we added Safer Chemistry as a third pillar to our existing programs of Circular Chemistry and Sustainable Solutions, aiming to replace chemicals of concern with chemicals that have a smaller hazard footprint. Our initial focus will be on polymer formulations.
SABIC also will be phasing out halogen-based flame retardants and replacing some colorants with safer alternatives. We are mapping all chemicals of concern in our raw materials, intermediates, and global product portfolio, with an aim to create a roadmap to address the highest-priority concerns.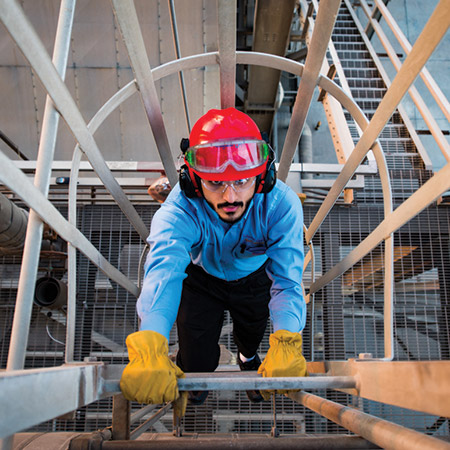 We seek to drive continuous improvement in product health and safety.
REGULATORY DEVELOPMENT, COMPLIANCE, AND OTHER KEY INITIATIVES
We take a proactive approach to compliance, using the EU's REACH framework for chemical identification and management and supporting other regions to align with REACH regulations—including providing input on Turkey REACH (KKDIK), Eurasian REACH (TR EEU 041/2017), and India's Chemical (Management and Safety) Rules.
SABIC's Americas region successfully submitted our chemical data reporting (CDR) to the U.S. Environmental Protection Agency (EPA), to comply with new U.S. TSCA requirements. We also participate in chemical industry associations to advance sound science and regulation.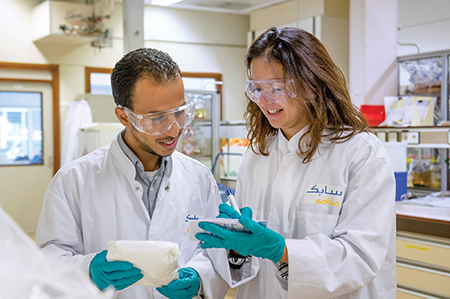 We know that a strong product stewardship culture requires a workforce that understands and values key product safety principles.
Previous Article
Next Article