Social and Relationship Capital – Enabling Vision 2030
SABIC is fully committed to being a key enabler of Saudi Vision 2030, particularly under our groundbreaking NUSANED™ local content initiative, by helping to create a value-added local manufacturing base, diversify the national economy, create jobs and minimize dependency on imports.
Through NUSANED™ we have adopted a structured approach to maximizing local content development by promoting the localization of materials and services, creating downstream business opportunities, developing workforce through training and entrepreneurship, and supporting efforts to attract and enable foreign investments in Saudi Arabia.
We continue to work on developing mutually beneficial partnerships within Saudi Arabia as well as with overseas stakeholders and building relationships with foreign investors and financial institutions. We seek to attract internal investments in innovation, technology, manufacturing, procurement and creating high-skilled and specialized jobs for nationals.
IMPACTFUL COLLABORATIONS
NUSANED™ received 700 registration requests in 2020 of which 43 qualified for the program across several priority national industrial sectors such as metals, renewables, and medical supplies. Overall, 1,604 application requests have been received since the program's inception in January 2018, of which 106 have qualified.
We continued to support local manufacturers and service providers to help them technically qualify for projects on capital expenditures/operating expenses criteria until complete business engagement with our stakeholders. In 2020, we introduced a new concept to integrate local suppliers into our procurement function and increase the level of localization. Overall, 59 local suppliers were onboarded. Our success in material localization included product categories such as heat exchangers, valves and coolers, which brought significant advantages to local manufacturers, besides improving local capabilities.
SUPPLIER DEVELOPMENT
In 2020, three manufacturers were approved for Customer Development under our Numou program, resulting in a high level of localization across several key sectors, besides an improvement in the business participation rate of manufacturers. On an average, these manufacturers increased their spend with SABIC by 79% as against previous years.
Under Customer Development, we successfully completed four pilot projects with notable impact on sales volumes, including:
Sustained the sales of local water bottle manufacturers utilizing 10,000 tons per annum of SABIC polycarbonate, which resulted in a saving of up to 20-35% of operating costs
6,000 tons per annum of additional sales of SABIC styrene to localize emulsion polymers for paints & coatings in the concrete industry
Thousand tons per annum of additional sales of monoethanolamine, fatty acid, and methanol resulting from the local manufacturing of material required for oil & gas drilling
1,800 tons per annum increase in sales, accounting for 30%, in the electrical sockets & extensions market, and the creation of 40 direct jobs.
NUSANED™ further supported investors by facilitating the technical qualification of chemical products and manufacturing equipment. We also helped in developing investors' technical capabilities to meet global standards and ensure product effectiveness. Seven investors were qualified in 2020 across several categories such as chemical products for cleaning heat exchangers, chemical raw materials, recycling of iron slag, and safety equipment.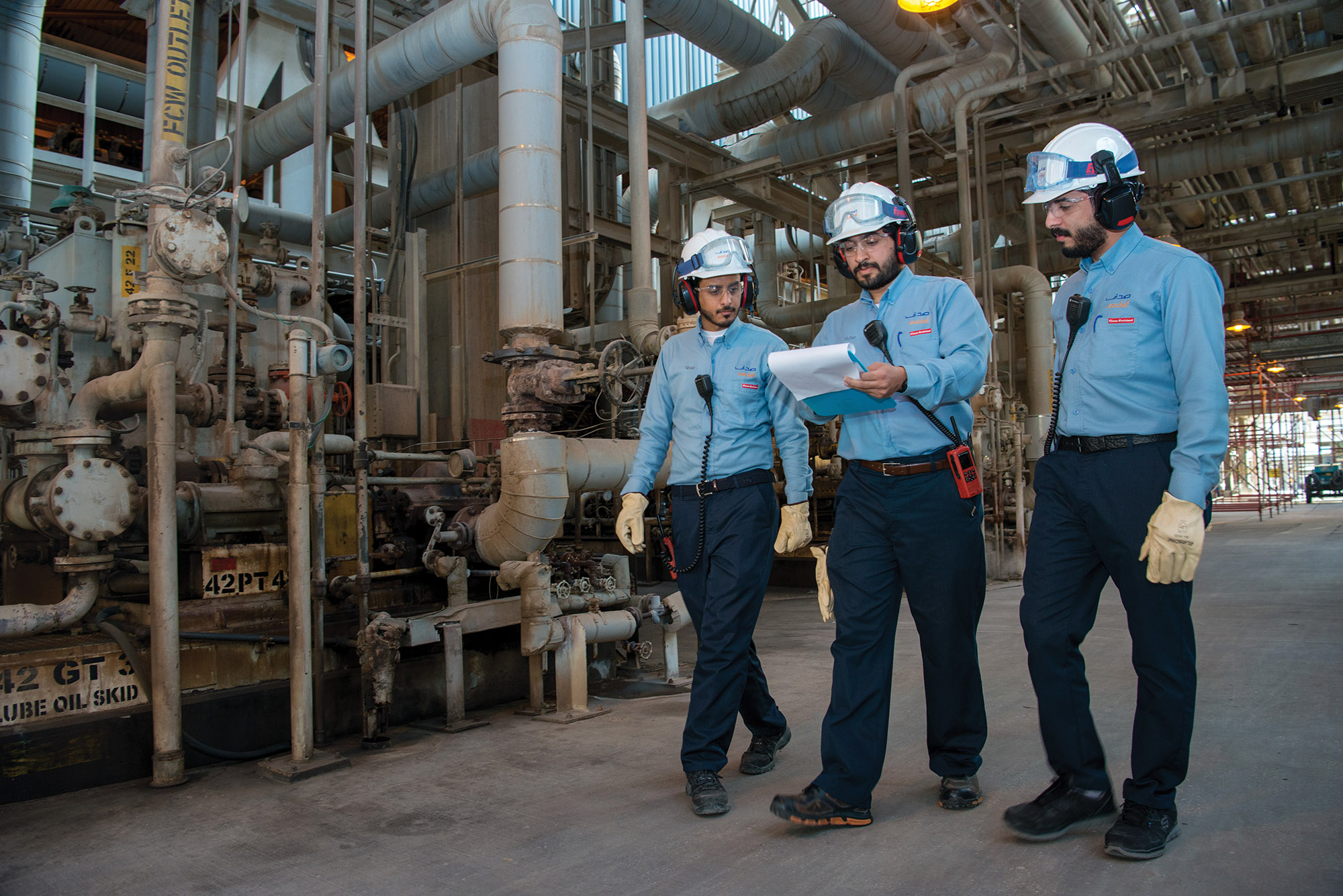 Through NUSANED™, we have adopted a structured approach to maximizing local content development
NUSANED INVESTMENT™
Nusaned Investment™, which was launched in 2018 with the aim of providing financial support to small and medium-sized enterprises (SMEs), is offering direct equity and mezzanine financing; unlocking of debt from third-party banks; and lending support through strategic and operational advisory services as well as through SABIC's localization initiative. Since its launch, it has secured approval and commitment for six deals with a total value of around US$38 million with local and foreign partners across diverse sectors including Specialty Chemicals, Plastics, Energy, Construction Products, Services and Recycling.
In 2020, eight new opportunities were added to the pipeline taking the total to 34 across different stages of the investment evaluation process.
The SR 100 million Nusaned Private Equity Fund, in collaboration with the General Authority for Small and Medium Enterprises (Monshaat), is nearly fully committed. We are currently working on launching a second fund with new co-investors.
In October 2020, we signed a cooperation agreement with Kafalah to facilitate the financing of suitable projects and help overcome the challenges facing SMEs. Kafalah, which is a loan guarantee program, facilitates financing of economically viable SME projects.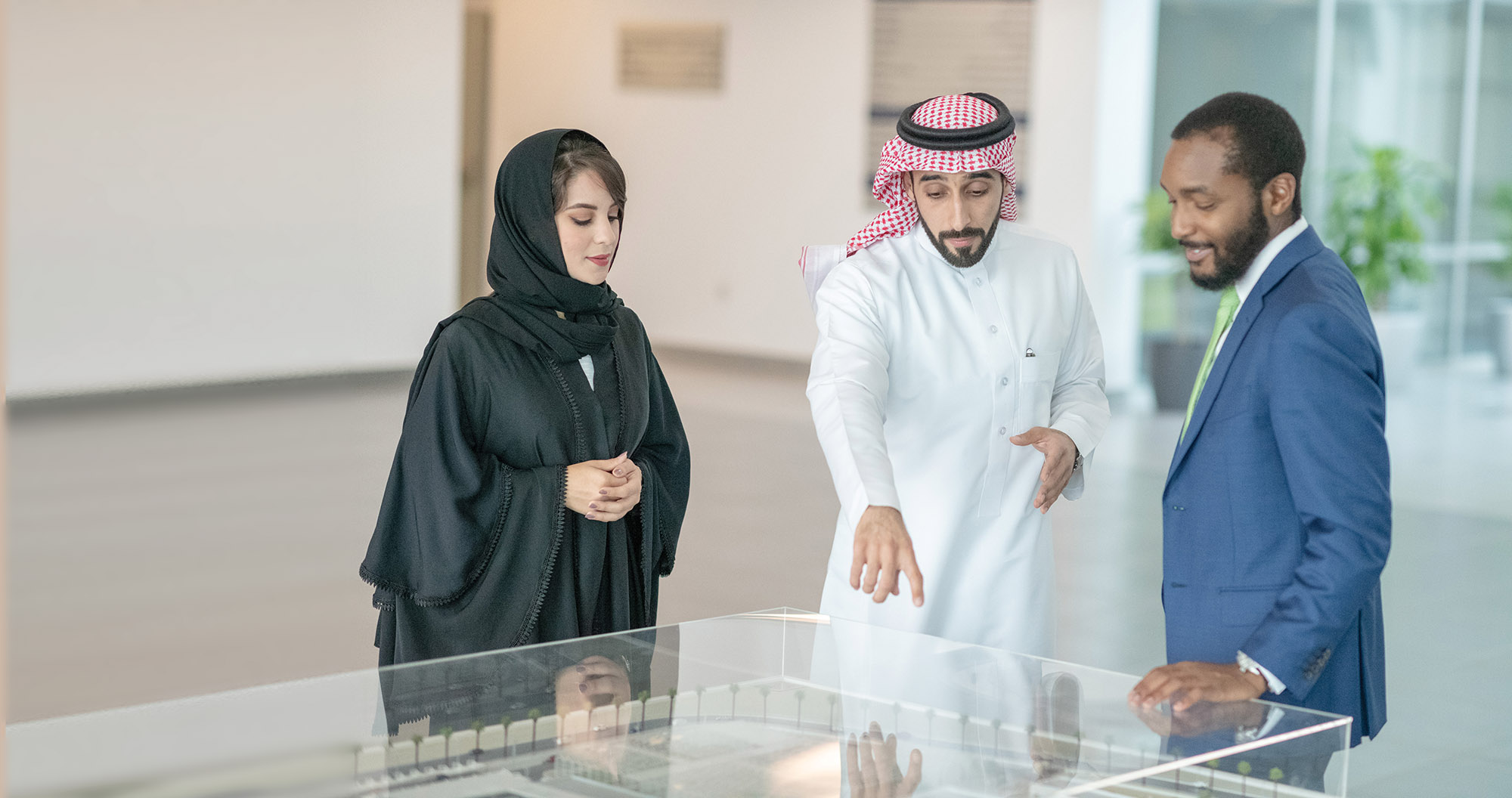 We help develop a local workforce through training and entrepreneurship
JOB CREATION
As part of a key NUSANED™ pillar, Muahal, more than 3,500 jobs were created in 2020, out of a total of 6,000+ since the launch of the initiative in 2018. Of these, more than 1,300 jobs were for women.
We also ran effective job creation campaigns in collaboration with the Saudi Chambers of Commerce and Industry to further contribute toward workforce development in Saudi Arabia.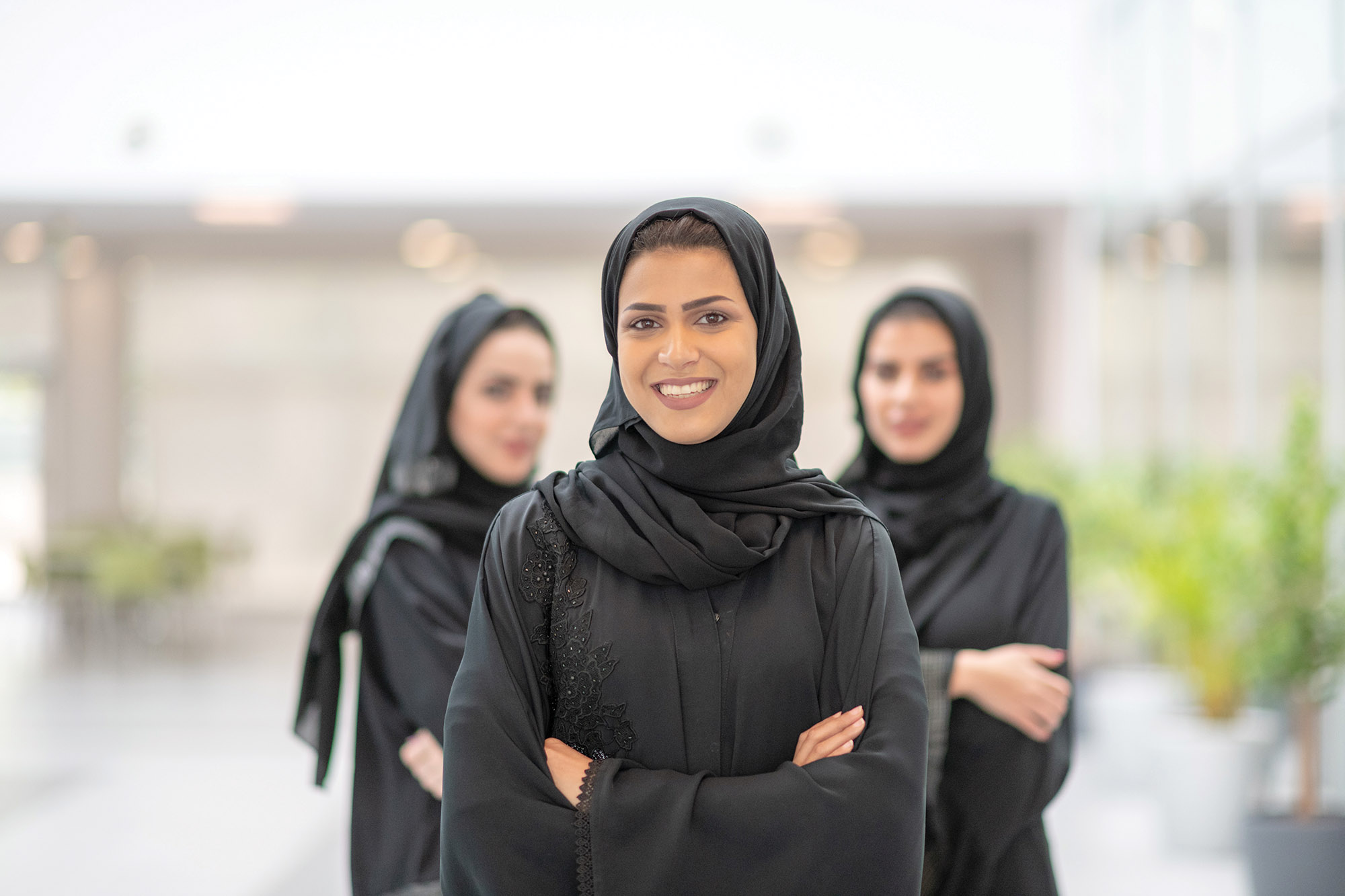 Under our Employment-Start Development Program, several jobs were created in 2020 for Saudi nationals, including women.
HEALTHCARE SUPPORT
At the onset of the pandemic, we proactively collaborated with local health authorities to maximize our localization efforts. Notable outcomes:
The number of NUSANED™ opportunities in the healthcare sector increased to more than 70, covering ventilation systems, personal protection equipment (PPE), and pharmaceuticals.
Four key opportunities were identified for PPE localization and realization targets were developed.
Production capacity of local medical mask manufacturers increased from two million a day to six million a day with our support.
Five international investors were selected for localization of N95 masks production based on detailed technical and commercial assessments.
Suitable materials and 3D printing knowhow were provided through our global technology network for the local manufacture of ventilators.
The National Industrial Development Center (NIDC) localized four active pharmaceutical ingredients with our support.
HOME OF INNOVATION™
SABIC's Home of Innovation™ (HoI) on-boarded 10 new participating local and global companies in 2020 – all original equipment manufacturers that fall under the National Industrial Strategy (NIS) sectors. They were Dupont, BASF, Alkhorayef, SYLVANIA, Saudi Drip, KST, Sudair Pharma, Source Global, HYTORC and SAPPCO.
INTO THE FUTURE
As we maintain the pace of our support toward meeting the objectives embodied in Vision 2030, our Local Content initiative will be key to attracting investments in innovation and technology, procurement and manufacturing, and in helping to generate employment.
Previous Article
Next Article