SPECIALTIES
Innovation inspired by megatrends propels Specialties to create value for its customers, whose complex thermal, mechanical, optical and electrical performance requirements challenge us to push the boundaries of our unique chemistries and new formulation and application development capabilities.
The Fourth Industrial Revolution, characterized by rapid and disruptive applications of technology in society, has been accompanied by a new set of megatrends – innovation spaces where Specialties continues to exert a strong technology advantage. These megatrends include the rise of artificial intelligence, including 5G infrastructure and autonomous transportation; electrification, including renewable energy, energy storage and development; and the growing circular economy, including the use of renewable and recaptured feedstocks. SABIC's Specialties business is positioned as a key enabler to drive these technological revolutions forward.
Production volume
Thousand MT
2020
2019
Specialties SBU*
96.6
106
Sales volume
Thousand MT
2020
2019
Specialties SBU*
270
270
OPERATING HIGHLIGHTS
MAXIMIZING COMPETITIVE ADVANTAGES
Specialties' portfolio is just that: a distinctive suite of unique chemistries that play an instrumental role in our customers' short and long-term product development cycles. In 2020, Specialties aligned its offerings to maximize competitive advantages on two fronts, recognizing these cycles. The portfolio of NORYLTMresins and LNPTMcompounds and copolymers leverages our agile formulations, application development capabilities, and localized resources to create customized solutions based on combinations of mechanical, thermo, electrical, and optical properties. Fundamental value is driven by the ability to formulate a solution using different base resins, filler technologies, and different additives. The portfolio including ULTEMTM resins and specialty additives leverages the inherent properties of these unique molecules, positioning them to be specified into growing application spaces, or modifying them to fit into the new applications and value chains.
The fundamental value here is the DNA of the final molecule and the uniqueness of the building blocks.
Both of these portfolios play a significant role in addressing new opportunities driven by megatrends.
Artificial intelligence and the Internet of Things are two megatrends driving the growth of 5G infrastructure and compatible devices. NORYLTM oligomers are high-quality materials supporting 5G infrastructure upgrades to high-speed servers, base stations, wireless antennae, and other related hardware. Increasing adoption of 5G technology has led to a greater than 300% increase in the demand for NORYL™ oligomers, as printed circuit board manufacturers need new material classes to help them meet more challenging performance standards. These proprietary patented materials have strongly contributed to the ten-fold growth of Specialties' additives business over the last four years.
Today, NORYLTM SA9000 oligomer is recognized as the flagship material for high-speed digital models and qualified by the majority of copper clad laminate manufacturers globally, who have selected the material because of the unique reactive chemistry of the oligomer reduces signal loss that occurs in either rigid or flexible printed circuit boards.
As global 5G rollouts accelerate, demand for NORYLTM oligomers is expected to increase significantly. In 2019, the Specialties business initiated capacity expansions that were realized during 2020, enabling SABIC to meet the explosive demand for this 5G enabling material.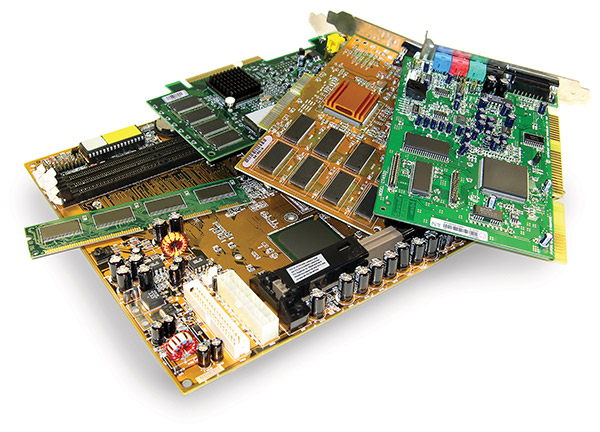 SUPPORTING 5G INFRASTRUCTURE - Artificial intelligence and the Internet of Things are two megatrends driving the growth of 5G infrastructure and 5G-compatible devices. The rapid adoption of 5G wireless technology has led to a greater than 300% increase in the demand for NORYL™ oligomers, the flagship materials supporting 5G infrastructure upgrades, as printed circuit board manufacturers need new material classes to help them meet more challenging 5G performance standards.
Specialties' focus on innovation helps its customers to stay ahead of 5G networking trends, with advanced materials that help ensure reliable performance of parts under higher frequencies and heavier data loads, the key to realizing the full potential of 5G communications. Specialties' LNPTM compounds and copolymers can help improve active antenna unit design and performance with customized dielectric constant and dissipation factor capabilities. NORYLTM resins support 5G applications including full-frequency GPS antennas, microwave antenna reflectors, and cooling fans in baseband units and in mmWave radomes. ULTEMTM resins feature properties that support fiber optic connectors and lenses, radio frequency connectors, board-to-board connectors, and RF filter components.
Specialties' materials also help to address the megatrend of electrification, with its focus on renewable energy, energy storage, and advances in mobility, including battery technologies and advanced driver assistance systems (ADAS). With all major OEMs offering hybrid and fully electric vehicles, the demand for materials to support powertrains, battery-pack components, battery protection, and EV service equipment (EVSE) is met by a range of Specialties materials. NORYL GTXTMesin can serve structurally in honeycomb metal/ plastic hybrid rocker panels for EV battery crash protection, battery cell spacer, or in charging port covers, connectors, and sockets for EVSE. LNPTM compounds, formulated to deliver pinpoint effects such as conductivity, EMI/RFI shielding, thermal dissipation, tunable dielectrics, and electro-static dissipation, have been specified into a wide range of electric vehicle applications, including those supporting ADAS.
With sustainability at the forefront of global concern, Specialties is developing new ways to help customers participate in the circular economy. This includes a focus on both renewable and circular feedstocks, such as the use of post-consumer or post-industrial recycled materials, bio-based feedstocks and chemically recycled technologies.
LNPTM ELCRINTM iQ resin, based on upcycled iQ polybutylene terephthalate (PBT) resins, a proprietary SABIC technology, is a good example of the latter. Each kilogram of LNPTM ELCRINTM iQ resin uses up to 67 post-consumer 500ml PET water bottles, reducing the cradle-to-gate environmental footprint as assessed by lower energy requirements and global warming potential. Specialties is targeting expansion of its renewable and circular feedstock-based materials, with a third of new product introductions incorporating these feedstocks.
The COVID-19 pandemic presented extraordinary challenges for our healthcare customers. To meet their urgent needs for materials, Specialties expedited order fulfillment for two Chinese medical device manufacturers, Mindray Medical International Limited and DIRUI Industrial Co., Ltd., helping them to meet unprecedented demand for their products.
Mindray received a critical order from Italy for 10,000 ventilators, defibrillators, monitors, and diagnostic machines, then contacted Specialties to obtain a range of its high-performance materials. DIRUI required NORYLTM resin to produce 1,000 autochemistry analyzers. Specialties quickly mobilized to manufacture, fulfill and supply Mindray's and DIRUI's orders, helping them to meet the needs of their healthcare customers worldwide.
A major milestone was achieved in November 2020 as the Specialties business was established as a stand-alone strategic business unit within SABIC, with its own financials, IT infrastructure, manufacturing and technology assets, legal entities, and dedicated employees. SABIC first initiated the action in Q2 2019, and the move provides the necessary conditions to accelerate value creation via organic and inorganic growth opportunities for Specialties. Also during 2020, Specialties further advanced capacity expansion projects in Europe and Asia announced in 2019 to meet customers' demand for its NORYLTM and ULTEMTM resin products respectively.
LOOKING AHEAD
Looking toward the future, operating as a standalone allows the Specialties business to continue to build on a position of strength through scalable, innovative product offerings, creating new growth platforms that are independent of feedstock dynamics.
The Specialties business is an excellent example of what drives our business every day – our unyielding dedication to generate maximum value for our customers and our firm commitment to deliver 'Chemistry that MattersTM'.
Previous Article
Next Article