DR. ABDULAZIZ SALEH ALJARBOU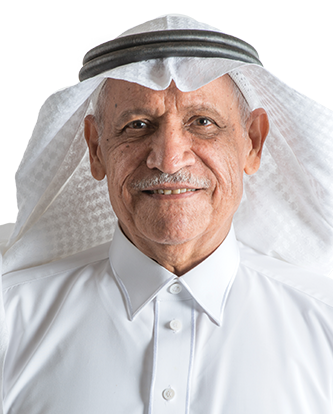 CHAIRMAN
This year, SABIC has continued to invest in products that meet society's changing needs while enabling the growth of the global economy. These sustainable investments will bear fruit for all of our stakeholders in the future.
We achieved this progress in a challenging macro environment for the chemical industry. The year was characterized by rapidly changing regulations, technology disruption, market volatility, and evolving customer demands. On a more positive note, the year was one of continued transformation for SABIC, with significant changes that will benefit our structural health and operational efficiency.
The theme of this report, Toward a Circular Future, shows how important the circular economy is for SABIC. We are driven by concern for plastics in the environment. This priority has led to investments in circular product-solutions and our ability to accept chemically recycled feedstock.
Globally, our tireless employees are the driving force behind this immensely important work, and I would like to thank them all for bringing 'Chemistry that Matters™' to our diverse stakeholders.