DIVERSITY, INCLUSION AND COLLABORATION
At SABIC, we recognize that diversity of experience, knowledge, and ideas – and an inclusive atmosphere – makes our company more effective.
Women Scholarship:
This year, we began offering the SABIC Scholarship Program to female high school graduates, with them making up 30 percent of all recipients. We hope to increase female recipients in 2020.
SABIC YOUNG LEADERSHIP COUNCIL
Launched this year, the SABIC Young Leaders Council (SYLC) is a platform to interact with our executive leadership. SYLC's focus areas – the future of the workplace, cultivating a global company, competitiveness, and future capabilities – fit in with existing initiatives and help shape our strategy.
"The council is a fantastic opportunity to work closely with colleagues globally and across functions."
—Maria Garcia Duval, SYLC member
TALENT COMMUNITIES
SABIC Talent Communities are forums for leaders to share advice on key people processes.
This year, we established the Global HR Talent Community. As the communities have evolved, traditional, single-point planning has shifted to proactive networks of senior leaders.
Frank Hermans, a Senior Accountant from the Netherlands undertook a two-month assignment in Shanghai, China, in 2019, with the Global Financial Accounting & Reporting (GFA&R) Asia-Pacific team. "When I saw this unique assignment in Shanghai, I was very keen. I knew it would help me to grow professionally and personally."
YOUNG SABIC PROFESSIONALS
Young SABIC Professionals (YSP) fosters personal and professional growth. Now in every region, the groups inspire learning and and dialogue.
The events include software training, EHSS and sustainability workshops, and games for employees and children. One such gathering in Riyadh included career stories and advice from senior SABIC executives.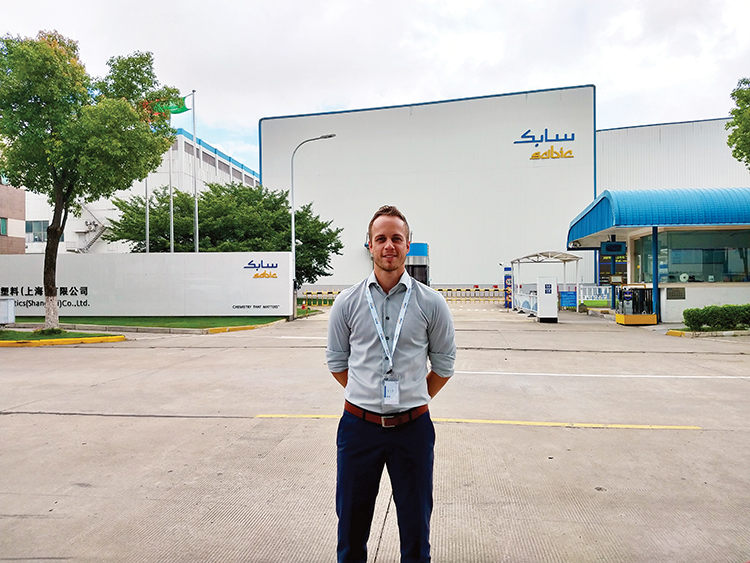 Young Sabic professionals
Previous Article
Next Article