Vice chairman and CEO's Message
YOUSEF ABDULLAH AL-BENYAN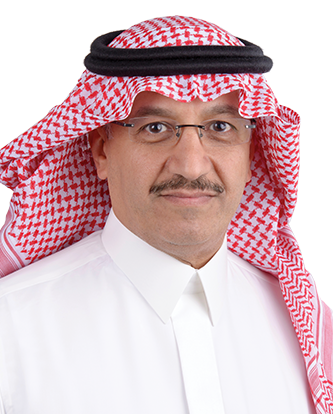 VICE-CHAIRMAN AND CHIEF EXECUTIVE OFFICER
Sustainability is core to SABIC's business because it helps us to create materials that responsibly benefit the global economy, maximizes our positive impact on customers and society, and inspires innovation, technology direction, and operational efficiency.
We refreshed our materiality focus in 2018 and moved to execution this year. Materiality analysis creates laser focus on the risks and opportunities most important to our stakeholders and business success. We defined metrics, set step-change targets, and built internal processes – and we adjusted the sustainability report structure and content to align with these priorities.
Demand for circular solutions increased this year, as did opportunities for renewable energy and regional climate regulations. Expressions of concern about plastic waste in the environment also grew globally, especially packaging.
SABIC was delighted to be a founding member of the Alliance to End Plastic Waste (AEPW), a new, non-profit organization, consisting of global chemicals and plastics companies dedicated to this issue.
Recently, we introduced TRUCIRCLE™, an initiative that encompasses our circular materials and technologies. These circular solutions include our flagship certified circular products from the chemical recycling of mixed plastic waste, our certified bio-based renewable products, and mechanically recycled products designed for recyclability.
In 2011, we set ambitious targets to reduce our greenhouse-gas, water, and energy intensities by 25 percent, and our material-loss intensity by 50 percent, by 2025. We can further enhance performance by focusing on the development and execution of our many sustainability projects.
This year, we earned the prestigious "Compliance Leader Verification" from the Ethisphere Institute. The recognition proves SABIC can achieve remarkable results, and I hope it inspires my colleagues to create a more secure environment for business and a more sustainable world.
Previous Article
Next Article