Global CSR Initiatives Reach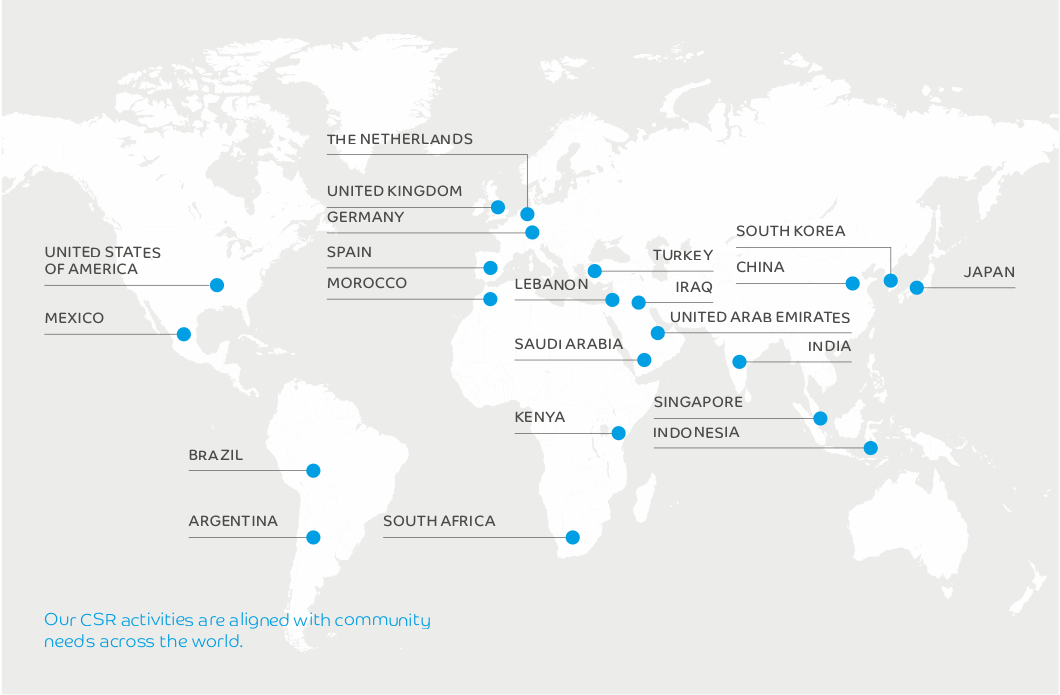 Initiative
Countries
SABIC Global Initiative for Education & Innovation
10
SABIC Global Back To School Initiative
12
SABIC Global Science Caravan
1
SABIC Global Waste-Free Environment Initiative
16
SABIC Global Health Initiative
8
SABIC Global Social Initiative
17
CSR PRIORITY AREA HIGHLIGHTS
SCIENCE AND TECHNOLOGY EDUCATION
SABIC is committed to education and lifelong learning, and works to expand the STEM (science, technology, engineering, and mathematics) talent pipeline. This year, SABIC supported 45 education programs.
Our Global Initiative for Education and Innovation, launched in collaboration with Junior Achievement Worldwide and INJAZ, helps prepare students for professional life through critical thinking and innovative solutions.
In Saudi Arabia, 90,085 students benefited from this initiative through programs which promote environmental stewardship, personal planning, leadership, and business acumen.
The initiative includes our Lights of Our Future competition in China, which instills a commitment to sustainability. More than 520 SABIC volunteers have devoted nearly 7,000 hours to its development. The 2019 competition focused on sustainability and inclusive development in urban public spaces.
Our Connected with Tomorrow program, in Campinas, Brazil, is also part of the global initiative. This year, 22 SABIC volunteers taught students at Campinas Technical School about interview skills, career development, professional ethics, and the importance of networking.
In Spain, the initiative included life skills. In the US, volunteers helped young students to explore careers. The Global Initiative also held programs in South Africa, Singapore, South Korea, and the UAE.
SABIC continued the Global Back to School program. Highlights this year include school-backpack distribution in Argentina, school desks in Kenya, building in India, education in the US, and a chemical competition in China.
The SABIC Global Science Caravan toured the United Arab Emirates this year, benefiting over 2,000 students in the UAE.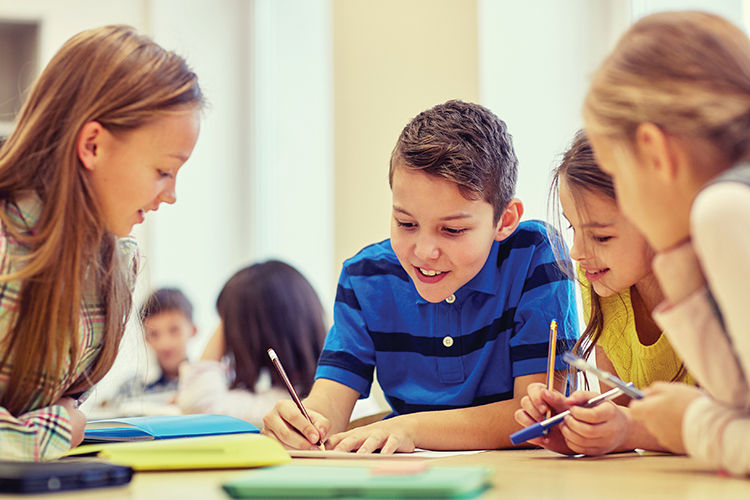 SABIC's Global Back to School program is tailor made to suit each location.
ENVIRONMENTAL PROTECTION
SABIC works to tackle climate change and environmental impacts worldwide. We believe these critical efforts improve our everyday lives.
Our Global Waste-Free Environment initiative focuses on ocean and waterway pollution that impacts marine life. this year, SABIC held events at five locations in Riyadh, where volunteers helped to plant 4,000 trees.
SABIC Kenya held a beach cleanup on the Kenyan coast in partnership with Eco World Watamu, a community-based waste management and recycling center, and the Watamu Marine Association.
In the Netherlands, SABIC volunteers joined school children, residents, and other organizations for Bergen op Schoondays, a community event focusing on waste clean-up and environmental awareness.
Our Global Waste-Free Environment initiative included an fair in China, school awareness in the UK, and tree planting in Argentina and South Korea. SABIC volunteers participated in World Clean-Up Day in Mexico and Brazil.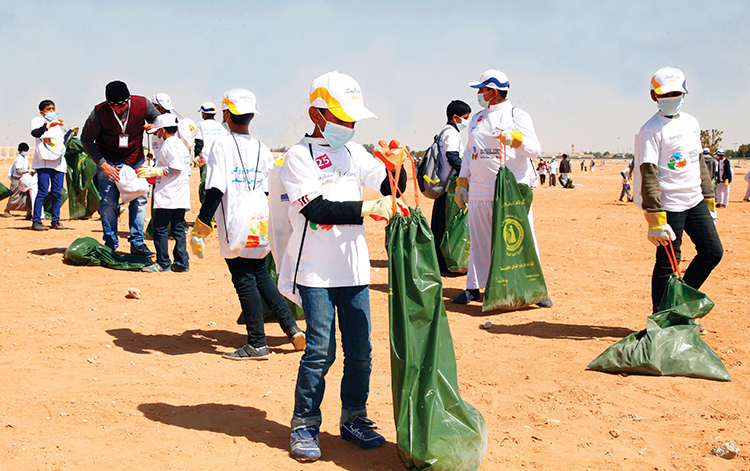 SABIC's global Waste-Free Environment Initiative included beach cleaning.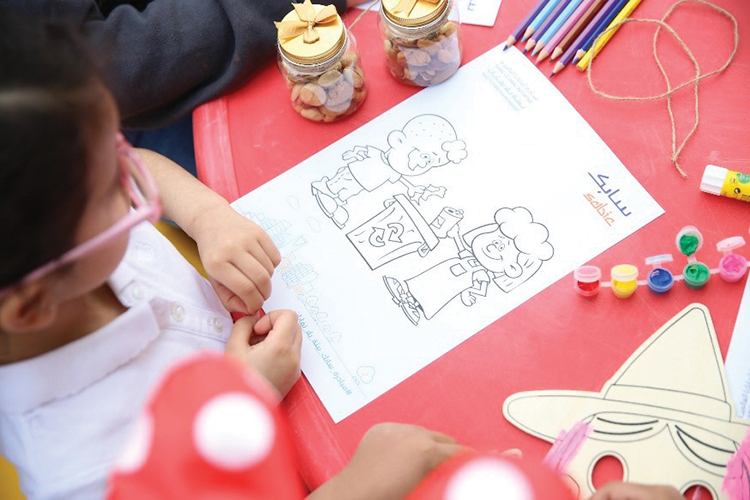 SABIC volunteers taught the benefits of plastic and importance of proper disposal to young students.
HEALTH AND WELLNESS
At SABIC, we believe in investing in people and communities.
This year, we supported 23 programs through the SABIC Global Health Initiative, benefiting 110,016 people in eight countries.
We honored the winners of this year's SABIC National Mental Health Promotion Award for their efforts to provide quality programs and services that improve mental health and strengthen communities.
For the fifth year in a row, SABIC collaborated with local government and non-governmental organizations in India to offer the They See, They Learn program, which raises awareness of eye care and corrects vision problems that can affect learning. More than 100,000 students were screened.
In Saudi Arabia, SABIC supported AJWAD Underprivileged Home Care, which rehabilitates patients by teaching them life skills, including personal care, social skills, and self-sufficiency.
SABIC employees in the UK participated in the Eston Nab Challenge, a 5 or 10 kilometer race. SABIC also sponsored the tough competition.
Other countries involved in our Global Health Initiative include USA, Lebanon, Mexico, the Netherlands and Spain.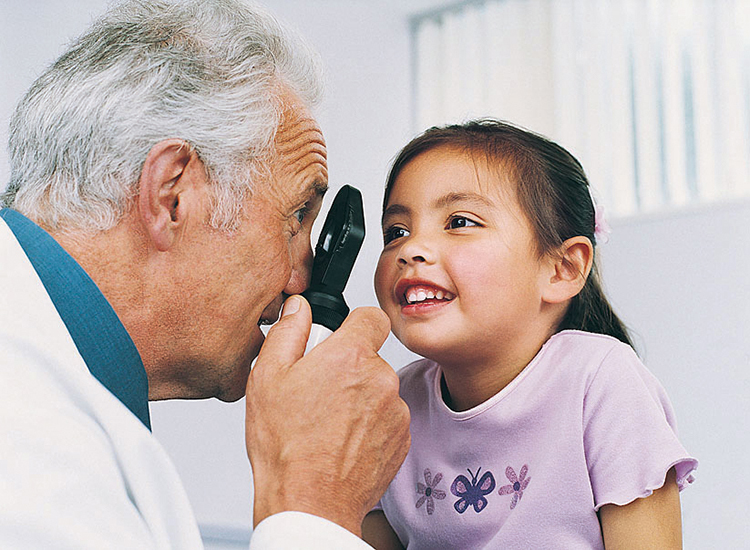 SABIC is committed to the health and wellness of our employees and communities.
WATER AND SUSTAINABLE AGRICULTURE
We help to end hunger, improve nutrition, and achieve food security by addressing water and waste and supporting sustainable agriculture. This year, we supported eight programs across the globe.
For the second year in a row, SABIC Agricultural Field Schools deepened relationships with agricultural communities in Saudi Arabia. Projects on farms applied our advanced agri-nutrients, which can reduce the need for irrigation water by 70 percent while curbing insect and fungal infections.
We sponsored the first annual Ajwah Dates Forum to support palm farmers, and we continued our annual sponsorship of the Buraidah dates festival.
COMMUNITY GIVING
SABIC believes in contributing to the communities that are the bedrock of our success. This year, our Global Social Initiative benefited 17 countries with 65 programs, and 2,531 volunteers contributed 10,874 hours.
The SABIC Women Network (SWN) in Singapore partnered with the non-profit Children's Wishing Well to support children from disadvantaged families.
Volunteers from SABIC South America worked with Red Solidaria and Fundación SI in Argentina to deliver more than 1,000 blankets and thermal soup cups to homeless people during cold season.
In Brazil, SABIC volunteers designed a play illustrating the importance of empathy and human feelings, and in Germany, an employee presentation reminded us to be grateful for what we have.
Our Global Social Initiative reached Saudi Arabia, UAE, Lebanon, Iraq, UK, USA, Mexico, Morocco, the Netherlands, Spain, and Japan.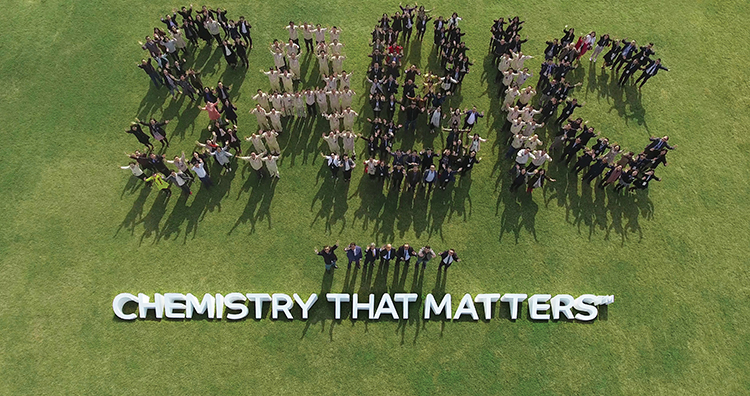 Creating 'Chemistry that Matters™' for a circular future.
Previous Article
Next Article