CONTINUING THE DIALOGUE
Yousef Al-Benyan, Vice Chairman and CEO, hosted the Annual Global CEO Dialogue Town Hall at Global Headquarters in Riyadh, Saudi Arabia, with interactive live streaming globally. We will continue to invest in events that support open dialogue.
2019 EMPLOYEE SURVEY
SABIC surveyed employees globally this year. More than 19,000 participants shared over 22,000 comments, and the outcomes were shared openly with all employees.
TALK5
Through our global employee survey, we learned that employees want deeper engagement in the Talent Review Process (TRP). We responded with Talk5 – named after the goal of five conversations at least five times a year – to promote listening and sharing ideas.
#ACCELERATE
#Accelerate gives employees the opportunity to develop by joining projects outside of their functions. Employees develop new skills, build experience, share knowledge, and connect.
Through programs like #Accelerate, we will continue to thrive in a constantly evolving marketplace.
SABIC LEADERSHIP WAY
The SABIC Leadership Way (SLW) sets standards for leadership and aligns with our mission to create 'Chemistry that Matters™'.
SLW focuses on leadership skills and behaviors. It fosters a sustainable corporate culture, making us a global employer of choice. Most importantly, leaders are expected to have integrity, take responsibility, and develop leaders. We call this to "Be the Impact!"
This year, SLW sessions had 5,000 leaders at 50 global sites. They included performance management, leadership development, and assessment.
STRATEGIC WORKFORCE PLANNING
Strategic Workforce Planning (SWP) aims to have the right people in the right jobs – at the right time and cost – for a productive organization.
This year, we used SWP to analyze growth, automation, and artificial intelligence, helping us to retain employees, identify talent, develop competency and gap-assessments, and plan for the business cycle.
ONE HR PLATFORM
We are creating a "One HR Platform" to streamline processes. The platform manages everything from recruiting and onboarding, to learning and career development, to retirement. The new system will launch in 2020.
EMPLOYER AWARDS
The Top Employers Institute recognized SABIC as one of the world's best employers again this year. We attained the Asia Pacific 2020 certification for the seventh year in a row, and certifications in five of our key Asian markets.
Together with its research partner Statista, the Financial Times surveyed the diversity and inclusion performance of 10,000 companies in 10 European countries. SABIC ranked 60th, which speaks to our commitment to create a truly inclusive, diverse workplace and culture.
THE SABIC ACADEMY
The SABIC Academy has served as our core learning platform since 2012, hosting more than 6,000 courses. This year, the academy featured a Sustainability Ambassador Program to train employees from our Petrochemicals business. Each market-facing employee became a "sustainability ambassador."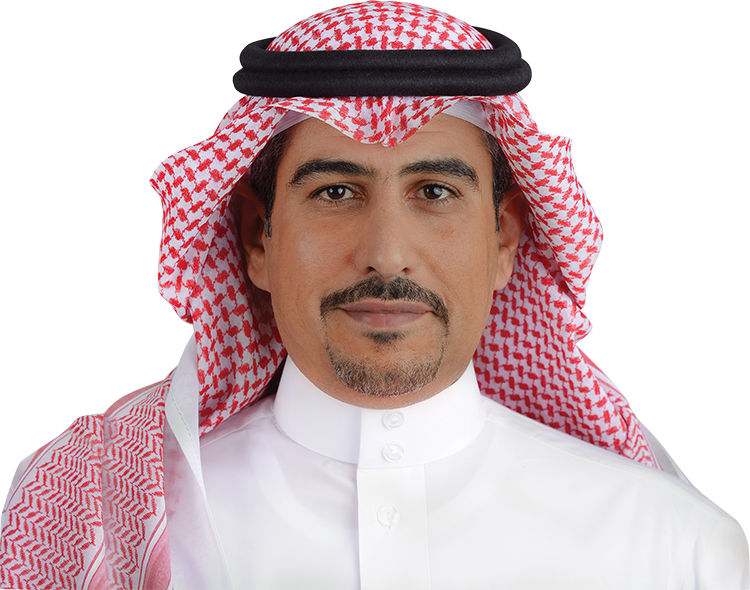 Executive Vice President, Corporate Human Resources, SABIC
SAUDI ARABIA VISION 2030
SABIC continues to invest heavily in Saudi Vision 2030, and human capital plays a major role. We prepare young Saudis for the emerging labor market.
SERA
This year, in partnership with the Saudi Ministry of Interior, we established the SABIC Emergency Response Academy (SERA), a state-of-the-art facility that will enhance industrial safety and security. The facility is expected to be completed and opened in 2021.
GOVERNMENT LEADERSHIP PROGRAM
The SABIC Leadership Program (SLP) for government officials was created in 2016 to share our expertise with government. This year, a training and think tank, as part of the SLP, enabled leaders to meet, network, and collaborate.
SAUDI HR THINK TANK
SABIC launched the Saudi HR Think Tank (SHRTT) this year to support capacity building in Saudi Arabia. The group is a platform for connection, knowledge sharing, and collaboration. SHRTT aims to grow its membership and create further tangible impact in 2020.
ENTREPRENEURSHIP AWARD
The SABIC Entrepreneurship Award funds a cutting-edge education and competitive advantage for US-based students. This year, five winners selected from over 150 participants received US$500,000.
SUMMER INNOVATION PROGRAM
Our annual SABIC Summer Innovation Program was held in Riyadh, Jubail, and Yanbu. The program used innovative technologies, such as virtual reality and artificial intelligence, in addition to gamification, fabrication, and group activities. More than 400 took part.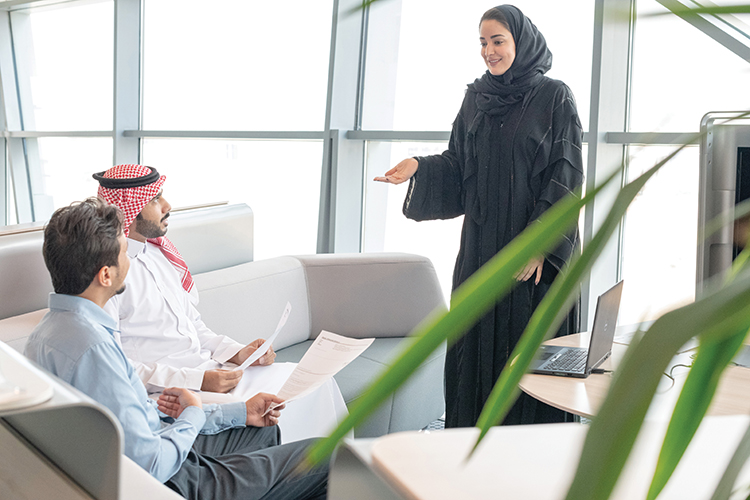 SABIC believes that cultivating human capital plays a major role in the success of Saudi Vision 2030.
Previous Article
Next Article