PRODUCT STEWARDSHIP
By improving product stewardship, we can reach our business goals while reducing product health, safety, and environmental risks for employees, customers, and communities.
Our Product Stewardship function advances product risk discovery, hazard communications, and risk management, obtaining and maintaining licenses to manufacture and sell products globally – a critical contribution to business growth – while embracing Responsible Care.
Expertise in raw materials and product and process chemistry, with a solid understanding of global chemical regulations, drive health and safety.
Key-program highlights follow.
KNOWLEDGE AND COMPETENCY
The education of our workforce on product safety is essential. This year, we started two new initiatives.
The first is a certification for around 60 roles. We expect the first pilots in the second quarter of 2020, with a broader roll out by the end of the year.
The second is development of core competencies. By building up skills, particularly in toxicological sciences, product safety, and chemical-control, we aim to identify areas for growth and improvement.
PRODUCT RISK DISCOVERY AND MANAGEMENT
Our Product Stewardship team monitors global regulations to ensure compliance. This year, we established global processes to track and communicate changes.
The function incorporated sustainability into the earliest stages of product research and development (R&D). We have screened hundreds of projects for early hazard assessment and mitigation, process efficiency improvement, product utility enhancement, material recovery, and emissions reduction.
Products must be used safely and as intended. Since 2016, we have completed risk characterizations for 40 high-priority products. We completed five this year and aim to reach 50 by the end of 2020.
SABIC strengthened communication with product users. Over the past two years, we have gathered feedback on 10 priority, high-risk chemicals.
The Product Stewardship team improved access to product safety information – including product identification, material safety data sheets, and emergency phone numbers – for supply chain and downstream users.
This year, our Product Stewardship Center of Excellence hosted three successful workshops at our Saudi sites.
Our reporting and investigations around product stewardship incidents continue to evolve. This year, 32 incidents came to light, with more reports from employees outside the Product Stewardship team. This shows that the discipline is of growing importance to all employees.
Case Study: Analytical Testing for Safer Products
The analytical team at SABIC Technology Center Bengaluru strengthens product safety and regulatory compliance. This year, the team completed 41 compliance projects, including
Global regulatory compliance for all food-contact products
Fingerprinting for non-intentionally added substances
OSHA-compliant measurement of occupational exposure limits
Substance evaluation for compliance with US and EU guidelines
Root-cause investigations on manufacturing deviations
Bio-availability studies for chemical hazard assessments
ENHANCED PRODUCT STEWARDSHIP IN VALUE CHAIN COMMUNICATION
This year, we authored twice as many safety data sheets as the previous year, covering 86 countries and 41 languages, and we gave downstream users around-the-clock access.
As a Responsible Care company, we continue to advance and automate compliance systems for customer responsiveness, accuracy, efficiency, control, and oversight. This year, we responded to over 10,000 compliance confirmation inquiries, supporting customer regulatory-compliance needs.
We updated our food-contact compliance declaration across our polypropylene portfolio by combining four existing declarations into one.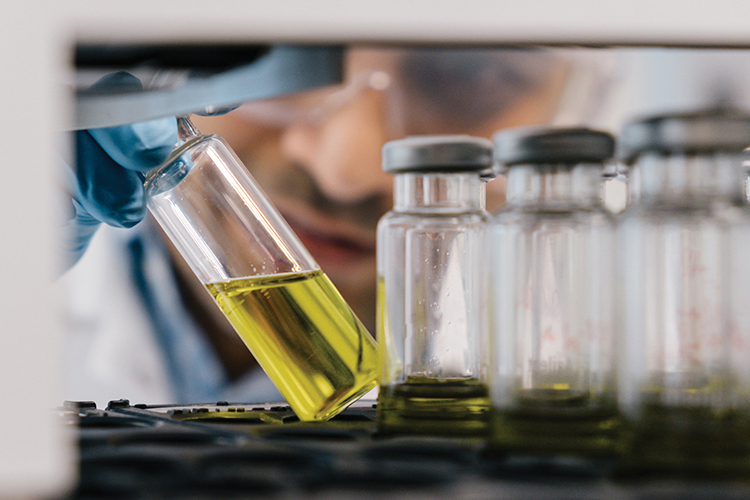 Sustainability considerations are incorporated into the earliest stages of product research and development.
ADVOCACY AND ENGAGEMENT
Product Stewardship streamlines requests into the Customer Declaration Portal. For instance, the new CompLetter IT system generates standardized compliance letters for all polymer products, improving publishing time.
We worked with the American Chemistry Council to develop metrics for product safety and human health. We will continue to be a strong voice on this important initiative. In Europe, we worked with the European Plastics Manufacturing Association to support market expansion of our TRUCIRCLE™ circular polymers product.
We worked closely with the Gulf Petrochemicals and Chemicals Association this year to foster a better product stewardship culture in the Middle East.
Case Study: Cascading Sustainability Commitments to Value Chain
SABIC has invested significant resources in the Alliance to End Plastic Waste and Operation Clean Sweep to reduce plastic pollution. Product Stewardship began more proactive communications to encourage our value chain to protect the aquatic environment from plastics. This simple, additional step encourages our partners to embrace these important global sustainability programs.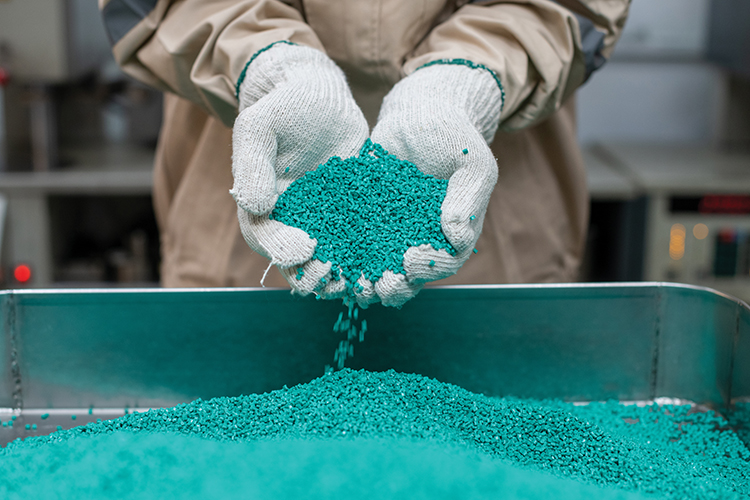 We continue to drive the transparency and advancement of product safety.
Previous Article
Next Article