Strategy
SABIC's sustainability program guides our ambition to be the world's preferred supplier of chemicals. Since 2009, we have improved our performance, identified significant challenges, and fostered collaboration.
Our strategic initiatives focus on the top six most material areas – those with the highest impact. In 2018, we refreshed our materiality process. Global trends influenced this shift. Focusing on these areas will drive performance.
SABIC is a global chemicals company. Ever-changing global markets and require agility. As a result, we are able to act upon increasing interest in the circular economy, information demands from stakeholders, concerns about plastic waste, and climate action.
We lead in chemical recycling. Implementing the circular economy improves material efficiency. In addition, our "solution space" of products, many with emissions savings, enable a sustainable world while satisfying customers.
This year, we unveiled our TRUCIRCLE™ portfolio with closed-loop solutions. And we increased chemically recycled feedstocks. We also achieved certification of our circular and renewable solutions.
Most regions have challenges. We would like to get more post-consumer materials back. This year, we developed our ELCRIN™ iQ portfolio of compounded resins, which upcycles discarded water bottles into higher-value materials for other sectors. We also unveiled a new LEXAN™ polycarbonate with a 63-percent lower carbon footprint. Innovations such as these require close collaboration with customers.
Bob Maughon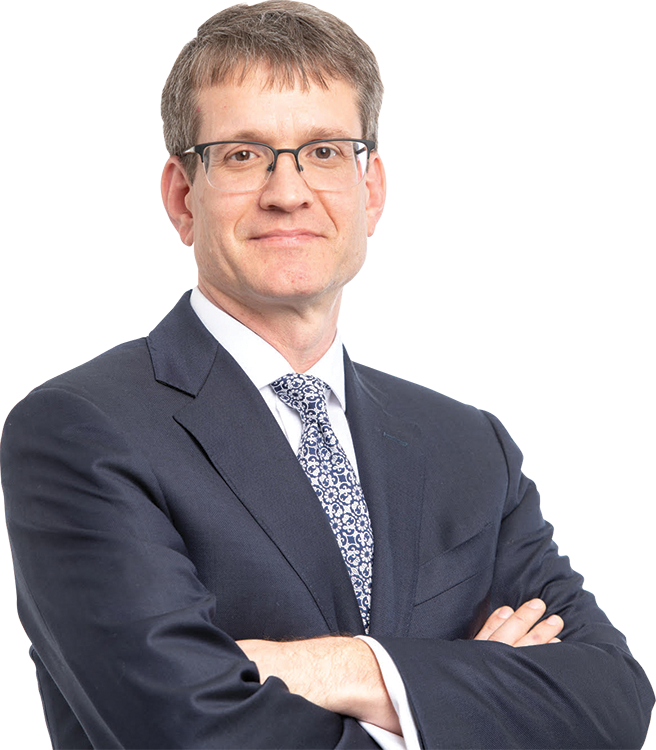 Executive Vice President Sustainability, Technology and Innovation, SABIC
Sustainability issues pose a risk to our value chain. However, SABIC views these issues as an opportunity, not a threat, because if we are resourceful, we can help to solve some of the world's greatest challenges while becoming a better business. But the benefits of sustainability do not stop at innovation. A leader in sustainability will be a leader in the industry – and this is a goal that SABIC continues to pursue.
Climate change action impacts operations. We mitigate risk by embedding sustainability. Resource efficiency and health and safety, operational excellence and governance and integrity improve stakeholder value.
To increase efficiency, our Saudi affiliates are committed the Saudi Energy Efficiency Program (SEEP). We have completed over 170 initiatives with a total investment of more than US$1.2 billion to meet its targets.
SABIC has adopted the UN Sustainable Development Goals. With operations in 50 countries, we promote these goals globally. While doing so, we bring economic advancement.
SPOTLIGHT: SDG ROADMAP
In 2015, the UN adopted the Sustainable Development Goals (SDGs): 17 goals to address social, environmental, and economic issues. We chose the 10 most relevant goals where we can make the greatest impact. We developed an SDG Roadmap, guided by our materiality analysis, that is part of our 2025 strategy and supports our sustainability.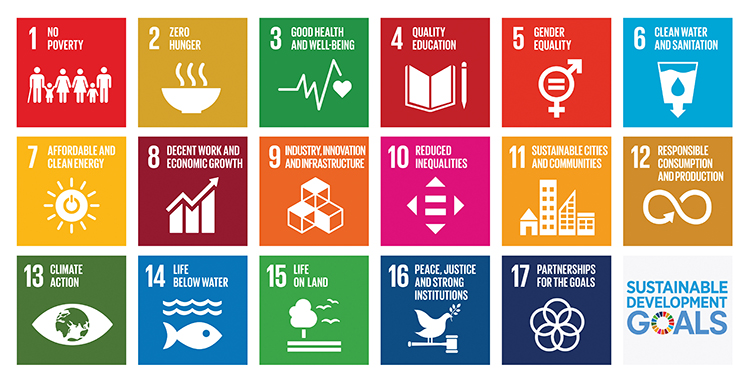 By embedding the dimensions of sustainability into our DNA – and aligning with the SDGs – we are more agile and cost-efficient. We see possibilities for innovation with pioneering technologies . And we have more open, creative collaborations externally. By continually improving, we can help solve the world's most difficult challenges.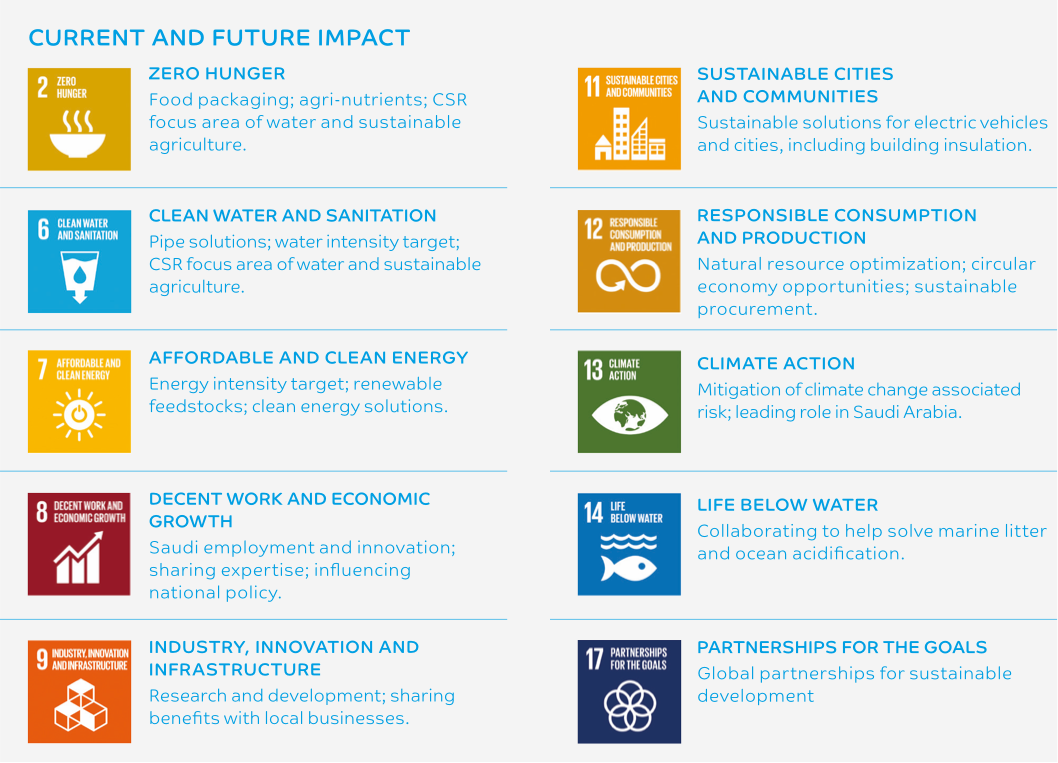 Previous Article
Next Article