COLLABORATION
Our position in the value chain gives us opportunities to develop innovative solutions that advance sustainability.
Long-term relationships with customers lead to better products with lower impact. For example, this year we collaborated with Unilever on closed-loop packaging.
From 2014 to 2018, we chaired the World Plastics Council, a global, industry-led effort to develop sustainable solutions to marine debris.
SABIC is a founding member of the Alliance to End Plastic Waste (AEPW), an organization of chemicals companies addressing plastic waste. A dedicated team is working on four pillars:
Infrastructure development to manage waste
Innovation to develop and scale materials
Education and engagement to enlist support
Cleanup to reduce concentrated areas of waste
This year, to advance the AEPW, we are collaborating with global innovation platform Plug and Play. AEPW will run biannual programs in Silicon Valley, USA, Paris, France, and Singapore to identify startups with plastic-waste solutions. Each startup can seek investment from AEPW members.
Partnerships like these are crucial to addressing plastic waste.
This year, we expanded our portfolio sustainability analysis (PSA) to automotive, foam, and pipe. We have now completed 37 product-application combinations, covering much of our polymers product portfolio.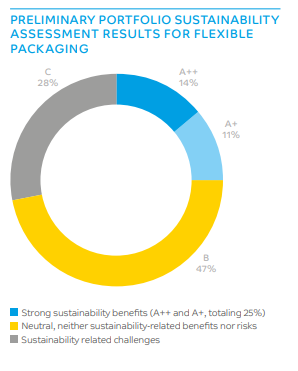 Previous Article
Next Article