To become the preferred world leader in chemicals, SABIC attracts, develops, and retains talent – and makes sure our people fulfill their potential.
SABIC's Human Resources (HR) department encourages continuous learning, open dialogue, and career development, while rewarding great performance.
This year, we looked at what it means to be a SABIC employee and create 'Chemistry that Matters™'. This led to "Let's Explore What Matters," a proposition for open and frank dialogue.
Our HR operating model drives engagement and dialogue through business partners, the Center of Excellence, and the HR Operations team.
At SABIC, and we continue to invest in communication.
PETROKEMYA INTEGRATED SITE
This year, SABIC completed the integration of two affiliates, SADAF and Petrokemya. The project is part of a transformation to ensure delivery of our vision. We empowered human capital to create value in the integration.
The HR work stream studied existing organizations and collaborated to co-create the new organization and address change management.
PERFORMANCE METRICS
2019 Total number of SABIC Global Employees

2019 Workforce distribution

MEA: 20,888, 63.8%

Europe: 5,172, 15.8% , Asia: 2,853, 8.7% , America: 3,808, 11.6%

2019 Women in the workforce

2019 SSP students is

604

Male: 585, Female: 19

SABIC Employees Assigned Globally

Leadership Training Participants

(SABIC Employees)

733

(36 Programs Conducted)

Government Leadership Program Participants

120

(4 Sessions)

Learning & Development Programs

Training Programs Participants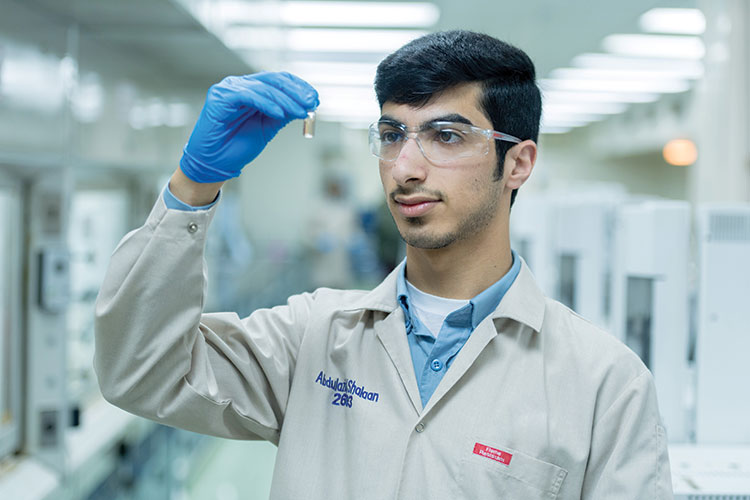 SABIC attracts, develops, and retains exceptional talent.
Previous Article
Next Article