Abdulrahman Shamsaddin
SABIC Executive Vice President, Shared Services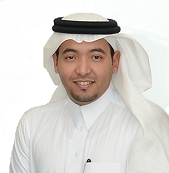 Abdulrahman Ahmed Shamsaddin served as Vice President of Internal Audit at SABIC before his appointment as the Executive Vice President of SABIC Shared Services.
Abdulrahman has served in several operational and management capacities covering Process Safety Management, Reliability, Engineering/Project Management, Maintenance and Operations functions in refinery and petrochemical plants.
He also took up the responsibility of the company's Enterprise Risk Management as General Manager which encompassed Risk Management, Internal Controls, Business Continuity Management, Global Insurance and Credit Management.
He was also a member of SABIC Risk Management's Executive Committee and the secretary of the SABIC Board Risk & Compliance Committee. He was part of the Corporate Finance Leadership Team and led several projects and global initiatives.
In his early professional career, Abdulrahman served at Saudi Aramco-Exxon Mobil Refinery (SAMREF) with global secondment.
He joined SABIC in 2010 as Manufacturing Turnaround Sr. Manager at SABIC Manufacturing and was promoted as Manufacturing Services/Plg GM. He also served as Operations GM at SABIC Ibn Rushd, CI GM at SABIC Manufacturing Center of Excellence.
He was part of several high-profile leadership assignments, strategy formulation teams and governance structures.
He is serving as Chairman of Yansab, a SABIC affiliate, as well as on the boards of Marafiq and Maaden as a member.
He is among the first SABIC CEO Leadership Challenge Program Graduates.
Abdulrahman has a B.Sc. degree in Applied Mechanical Engineering (Hons) from King Fahd University of Petroleum & Minerals (KFUPM), KSA.