Automotive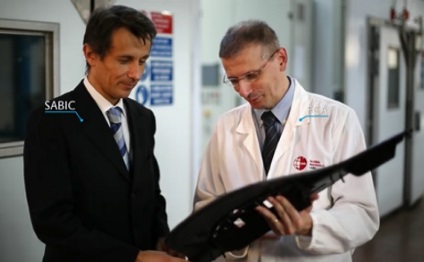 DRIVING INNOVATION FORWARD
To meet the automotive industry's changing needs, a mix of materials will play a role. This includes thermoplastic polymers, already proven in a countless number of applications and still one of the fastest growing materials in vehicles today.
With these materials, the choice between strength and lightness doesn't need to be either/or, and automakers can have more design freedom than ever before.
For close to 60 years, SABIC has worked with automakers and their suppliers to optimize solutions with these materials and help the industry overcome some of its toughest challenges. This tradition continues today, with a materials portfolio that is as broad as ever. From engineered resins and polyolefins to specialty polymers, elastomers and copolymers, chances are we have the right chemistry to meet your needs.
In addition, we bring design expertise with advanced engineering analysis and technical support to help move you from initial concept to finished part, faster.
And we do it where vehicles are designed and built, with specialists in strategic locations across the world who can tap into our globally-connected network of development experts.
From the science we work with to the collaborative relationships we build, we are here to help drive innovation forward.
Follow our LinkedIn page, SABIC Solutions for Automotive, for access to a wide range of content: insights on designing with thermoplastics in automotive, industry news, the latest innovations, updates on our activities, and more.
Contact Us
Expertise Across The Entire Vehicle
SABIC is a world leading provider of materials to the automotive industry with a proven track record of close to 60 years. Today, vehicle manufacturers and their suppliers are striving to overcome many challenges. Our global team is working inclusively and collaboratively with the industry to develop solutions. To do this effectively, we draw upon many strengths, including: one of the broadest portfolios of materials, deep expertise across all major application segments, and a range of innovation capabilities to support projects from concept to production.