Dr. Bob Maughon
Executive Vice President, Technology and Innovation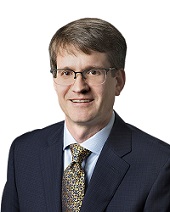 SABIC has announced the appointment of Dr. Bob Maughon as the new Executive Vice President, Technology & Innovation, effective April 23, 2019.
Dr. Maughon joins SABIC after an extensive career in various executive transformational positions within the petrochemicals industry.
He brings with him a strong background in corporate venturing, research & development, strategic planning and risk management.
Dr. Maughon graduated with a Bachelors in Chemistry from Rice University (USA) and holds a Chemistry PhD from Caltech, USA.