MOHAMMED TALAL ALNAHAS
Member of SABIC Board of Directors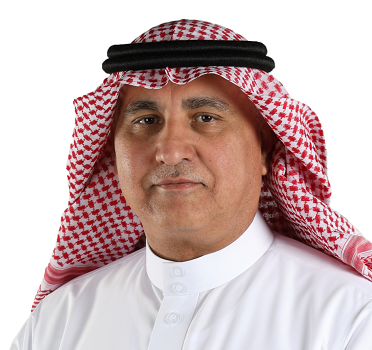 Mr. Mohammed Talal Al-Nahas is a member of SABIC Board of Directors and member of Remuneration and Nomination Committee.  
He holds a Bachelor's degree in Administration from King Saud University, and is a graduate of the Executive Business Administration Program at the University of Michigan, United States. 
Al-Nahas is currently the Governor and member of the Board of the General Organization for Social Insurance (GOSI). He is also the Chairman of the boards of several companies including Al Raidah Investment Company, the Saudi Pharmaceutical Industries & Medical Appliances Corporation (SPIMACO), Raza Cooperative Real Estate Company, Al Taawuniyah Real Estate Investment Company, ASMA Capital, and Dammam Pharama. He is also a member of board of directors of Riyad Bank, and Saudi Telecom Company (STC). He is member of various committees as well including the General Committee for Housing Programs.
With more than 32 years' experience, Al-Nahas previously held high-ranking banking, business development and managerial positions including General Manager, Branches, Al-lnma Bank, and Regional Manager, Central Region Branches, SAMBA Financial Group. He played a significant role in launching and operating the largest network of Islamic banking branches in Saudi Arabia and the Middle East for Al-Inma Bank. He was appointed Governor of the Public Pension Agency by virtue of Royal Order no. a/236 dated 16/11/1437H (August 19, 2016). He also served as a member of the boards of directors of the Public Pension Agency, Taiba Holding Company, Saudi Travellers Cheque Company, and National Center for Privatization & PPP. He developed and taught the Diploma in Banking at the Institute of Public Administration.