ZIAD THAMER AL-MURSHED
MEMBER OF SABIC BOARD OF DIRECTORS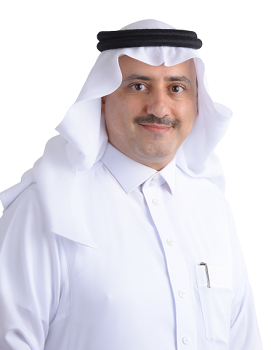 Eng. Ziad Thamer Al-Murshed is a member of SABIC Board of Directors and member of the Remuneration & Nomination Committee and the Investment Committee. 
He received his Bachelor of Science in Chemical Engineering from Arizona State University, and a Master of Business Administration (MBA) from Sloan School of Management of Massachusetts Institute of Technology (MIT). He is also a graduate of the General Management Program, Harvard Business School. 
Al-Murshed is currently the Chief Financial Officer & Senior Vice President, Strategy and Development at Saudi Aramco. In addition, he sits on the boards of S-Oil Corporation and Wisayah Investment Company (WISAYAH).
Earlier, Al-Murshed held several leading roles at Saudi Aramco, including acting Chief Financial Officer & Senior Vice President of Strategy and Development; Vice President, Fuels & Lubricants; Vice President, International Operations; Vice President, Downstream Growth & Integration; Executive Director, New Business Development; General Manager & Head, Transaction Execution in New Business Development; Director, Strategic Planning; Director, Economic & Energy Analysis; and Manager, Yanbu NGL Fractionation Department. 
He also served as the Chairman of the Board of Directors of the Saudi Aramco Entrepreneurship Center  (Wa'ed), and a board member of Saudi Arabian Industrial Investment Company (DUSSUR) and Sadara Chemical Company (Sadara), Aramco Chemicals Company (ACC), Aramco Overseas Company B.V., Aramco Services Company (ASC), ARLANXEO Holding B.V., Industrialization & Energy Services Company (Taqa), Motiva Enterprises LLC, Saudi Aramco Asia Company (SAAC), Saudi Aramco Development Company (SADCO), Saudi Aramco Entrepreneurship Ventures (Wa'ed Ventures), Saudi Refining, Inc. (SRI), Tas'helat Marketing Company (TMC), International Maritime Industries, and Aramco Lubricants and Retail Company.