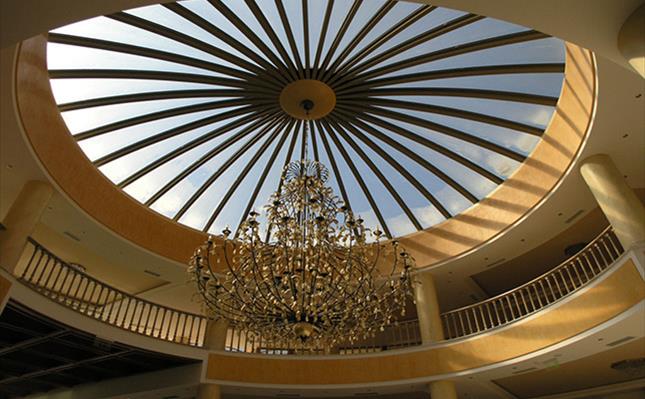 Verandas & Conservatories
When it comes to residential glazing and conservatories, architects want broad design flexibility both inside and outside the home. LEXAN™ sheet offers a wide range of possibilities. From glazing materials for verandas and conservatories that provide insulation by reflecting heat and cutting down glare, to robust glazing with double-sided UV protection for porches and carports that can withstand high wind and snow loads.
Engineering thermoplastic (ETP) materials - LEXAN™ resin and SABIC® PC - are popular for veranda roof filling. With an inherent flexibility of coloring, they are available in opaque or milky white.
PERFORMANCE CONSIDERATIONS:
2-sides UV protected
Comfort light
Durability
Easy to clean
Excellent light transmission
Hail resistance
High stiffness
High thermal insulation (energy efficiency)
Lightweight 
Safety
SHGC (Solar Heat Gain Coefficient)
Solar Control
Water tightness
Yellowing
POTENTIAL APPLICATIONS:
Carports
Conservatory roof glazing
Conservatory window glazing
Home extensions
Sun rooms
Veranda roof glazing