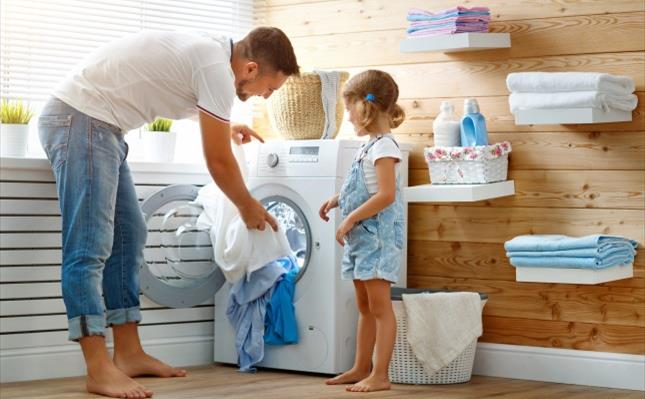 Home Appliances
A growing global population combined with a rapidly increasing middle class is driving rapid expansion in the consumer goods and appliances industry. Plastics play an important role in the manufacture of large and small home appliances, which have become ever-present in our daily lives.
Consumer demand for these products has meant that manufacturers are continuously striving to create solutions that are strong, light and durable, while also offering excellent aesthetics, functionality, performance, energy and resource-efficiency. In addition, many manufacturers are looking for sustainable materials that can enable end of life recyclability and offer the highest levels of design and aesthetic freedom.
SABIC offers tailor-made solutions for these requirements, with a broad portfolio of engineering thermoplastics and polymer solutions that supports design for recyclability.                                   
In addition, SABIC's new TRUCIRCLE™ material solutions encompass the company's circular materials and technologies including certified circular polymers from the chemical recycling of mixed plastic waste; certified bio-based renewable polymers; new polycarbonate (PC) based on certified renewable feedstock; and mechanical recycled polymers using post-consumer recycled (PCR) content.
PERFORMANCE CONSIDERATIONS:
Balanced Properties
Dimensional stability, impact, toughness, durability cost efficiency
Light weighting
Integration of components
Improved functionalities
Total system cost reduction
Ease of design & differentiation
Thinner components - higher flow materials with comparable or improved properties
High gloss, aesthetics, scratch resistant and bright white materials
Unique and consistent color
Easy Processability
Food contact and low temperature impact resistance
Good color retention
Sustainability
TRUCIRCLE ™ recyclable materials to reduce waste
Global Operations
Global brands, regional productions and local supply
High temperature resistance
Indoor UV resistance
POTENTIAL APPLICATIONS:
Air purifiers
Air conditioners
Boilers
Coffee machines
Fans
Dishwashers
Microwaves
Refrigerators
Small kitchen appliances
Televisions
Vacuum cleaners
Washing machines
KEY PRODUCT FAMILIES
ENGINEERING THERMOPLASTICS:
SABIC® PP QRYSTAL transparent random copolymer family
SABIC® PP homopolymer
SABIC® PP impact copolymers
SABIC® PP compounds: Mineral filled, short glass fiber grades
Halogen free SABIC® PPcompound portfolio with glass fiber reinforcement
STAMAX™ resin- long glass fiber reinforced PP
SABIC® PP FLOWPACT impact copolymer family
SABIC® PP 9xx Resins