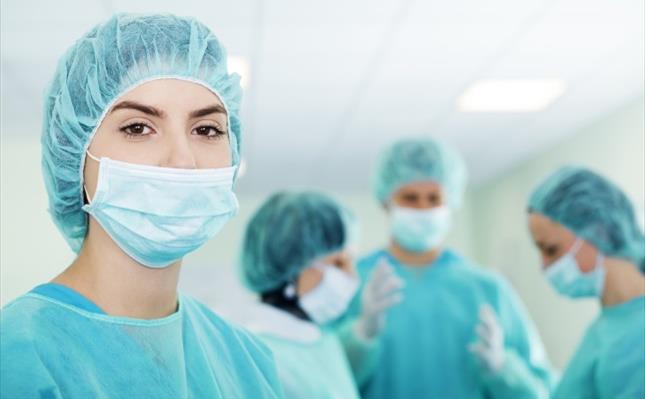 Medical Disposable Surgical Gowns
Hygiene industry is a very demanding market in terms of both technical performance and other properties of non-wovens such as softness, pureness and moisture absorption. For applications in which non-wovens are used such as medical disposable surgical gowns (scrub suits), performance can be driven by the correct material selection. The professional hygiene industry is constantly seeking advanced material solutions helping manufacturers to push the limits of health safety and convenience, function, sustainability and cost control.
SABIC SOLUTIONS FOR MEDICAL DISPOSABLE NONVOWEN APPLICATIONS:
Based on phthalate-free technology, SABIC® PP product portfolio potentially offers:
Very good processability for fibers with high level of uniformity
High barrier properties and absorption with breathability
Thin and lightweight webs for enhanced conformability and reduced material consumption
Can be processed in existing extrusion equipment without significant modifications
Global product availability
SABIC's broad PP and PE portfolio also offers potential solutions for film and laminates used in medical disposable surgical gown applications.
POTENTIAL APPLICATIONS:
Applications in which non-wovens are used, such as disposable towels, protective clothing, surgical gowns and drapes, wet wipes.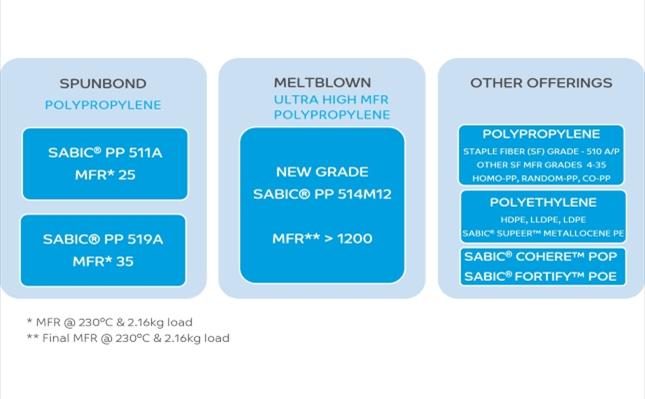 SABIC MATERIALS FOR MEDICAL DISPOSABLE NONWOVEN APPLICATIONS:
These are just a few examples of SABIC's materials. For specific product selection please contact SABIC technical team. You can find SABIC's PE material offerings for hygiene applications on the Baby, Adult & Feminine Hygiene page.
SABIC® PP HOMOPOLYMER PORTFOLIO FOR NON-WOVENS USED IN MEDICAL DISPOSABLE NONWOVEN APPLICATIONS
| PRODUCT GRADES | PROCESS TYPE |
| --- | --- |
| 511A | SPUN BOND |
| 519A | SPUN BOND |
| 514M12 | MELT BLOWN |