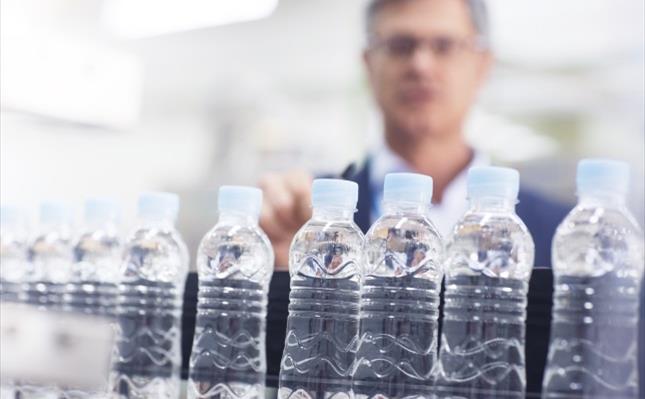 Caps & Closures
Our current 'on-the-go' lifestyle requires lightweight products that are easy to use. This trend has led to smaller, more convenient packaging. With increasing demand for convenience packaging and growing concerns about product safety and security, SABIC's portfolio is tailored to be used for optimized, lighter caps and closure design and processing. 
Whether the application requirement is good organoleptic, environmental stress cracking resistance or low-stress whitening, SABIC's products may deliver the performance needed for caps, closures and dispensing systems. SABIC® PP, PE and ETP products are great candidates for use in optimized, lighter caps and closure designs, combined with easy processing.
SABIC SOLUTIONS FOR Caps and Closures PACKAGING POTENTIALLY OFFERS:
Very good organoleptic properties for highest purity drinks without any unintended taste or smell
Outstanding environmental stress cracking resistance to enhance weight optimization
Lower temperature processing than many commonly used materials, leading to significant reduction in cycle times and energy consumption
Good balance of impact strength, stiffness and aesthetics
Part of SABIC's TRUCIRCLE™ portfolio and solutions. Certified renewable and certified circular PE and PP grades are available from selected locations
POTENTIAL APPLICATIONS
Food and beverage packaging applications
Carbonated soft drinks, still water, juices, dairy drinks, liquid and solid food caps and closures.
SABIC MATERIALS FOR Caps and Closure PACKAGING APPLICATIONS:
These are just a few examples of SABIC's materials. For specific product selection, please contact SABIC technical team. You can find SABIC's portfolio offering for caps & closures applications in our brochure under literature.
SABIC® HDPE POLYMER
Easy processing, good balance of strength and stiffness
| Product Grades | Applications |
| --- | --- |
| CC453 / CC453G | Slightly carbonated beverages, tea and juice caps |
| CC860 / CC860V | Still Water Caps |
| M1053 | Dairy Product Caps |
| CC2056 | Dairy, Oil Caps |
SABIC® HDPE MULTIMODAL POLYMER
High Cracking resistance, Better followability, lighter packaging, improved tensile and strength
| Product Grades | Applications |
| --- | --- |
| CC027C / CC027SL | Carbonated Soft Drinks |
SABIC® LDPE/LLDPE POLYMER
Good low temperature toughness, stress crack resistance (ESCR) and gloss.
| Product Grades | Applications |
| --- | --- |
| M200024 | Glass bottle lids, caps, spouts |
| M500026 | Oil Caps |
| HP20023 | Home & office delivery water (5 & 10 gallons) caps |
SABIC® PP HOMOPOLYMER
High stiffness, good processability and gloss
| Product Grades | Applications |
| --- | --- |
| 578L | Hinged caps with scratch resistance |
SABIC® PP IMPACT COPOLYMER
Very good transparency, good flow behavior and stiffness
| Product Grades | Applications |
| --- | --- |
| 45MNK45 | Carbonated soft drink 2-piece caps |
| FPC70 | Thin Wall lids and closures |
SABIC® PP QRYSTAL RANDOM POLYMER
Very good transparency, good flow behavior and stiffness
| Product Grades | Applications |
| --- | --- |
| QR674K | Overcaps, Lids, Cosmetics caps |