Olivier Gerard Thorel
Member of SABIC Board of Directors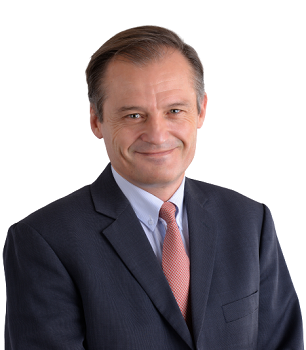 Mr. Olivier Gerard Thorel is a member of the SABIC Board of Directors, Chairman of the Risk and Sustainability Committee.
He holds Diplome d'Ingenieur (Master's equivalent) in Science & Economics from Ecole Polytechnique.  
Thorel is currently the Vice President, Chemicals, Saudi Aramco Oil Company (Saudi Aramco). He also serves a member of the boards of Aramco Chemicals Company (ACC), Aramco Performance Materials LLC, and Saudi Aramco Technologies. 
Prior to that, he was the Executive Director, Chemicals, Saudi Aramco. He also held several leading positions at Shell, including Vice President, Chemicals Asia, Global Ventures & New Business Development, Vice President, Global Intermediates, Singapore, and Vice President, Supply, Distribution, and Shell Pipeline, Shell- North America.
He was earlier a board member of several companies, including Pengerang Petrochemical Sdn Bhd and Pengerang Refining Sdn Bhd, Fujian Refining and Petrochemical Company Limited (FREP), Sadara Chemical Company, Saudi Aramco Total Refining and Petrochemical Company (SATORP), ARLANXEO Holding B.V., Sinopec SenMei (Fujian) Petroleum Company Limited, and Saudi Aramco Energy Ventures LLC.