5th ECP
24 Feb 2021 - 26 Feb 2021
Address

Virtual event

Type

Conference

Category

Investors

Industry

Chemicals
SABIC is diamond sponsor of this European Chemistry Partnering business speed dating event
The mission of the ECP is to bring international creative people from all points of chemical production and value creation into exchange, across genders, disciplines, regions, cultures, countries and continents.

"The 5th ECP helps to leave the beaten track, to hang up the not-invented-here syndrome and invites you to get impulses by looking into other disciplines and to find congenial partners for new solutions; to make the world a bit more sustainable."

ECP participants come into contact with each other via the partnering tool, the virtual ECP exhibition and informal networking.
The agenda for this event can be found on the ECP website.
Please also visit the workshops where SABIC is actively participating.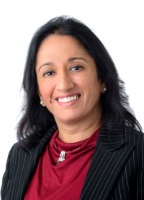 Aruna Subramanian will be part of the opening panel about financing growth and sustainability along the chemical value chain.
Aruna Subramanian is the Managing Director of SABIC Technology Ventures, responsible for the company's global venture capital investments. She has over 28 years of international experience in the oil and gas, petrochemical and venture capital industries. Her career started with Schlumberger Oilfield Services in a range of field, operational and management positions. 
For the last 15 years, she has been an investor with Shell Technology Ventures, Kenda Capital, Chemelot Ventures and now, SABIC Ventures.
She holds an engineering degree from IIT, Delhi, India and an MBA from IMD, Lausanne.