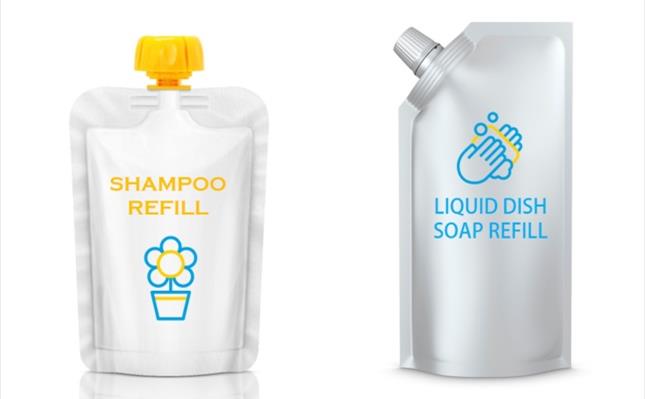 Pouches
Today, an estimated one-third of food produced for human consumption is lost or wasted, equivalent to 1.3 billion tons of food every year, according to the Save Food report by the Food & Agriculture Organization of the United Nations. Plastic packaging can help to reduce food waste by protecting the quality and extending the shelf life. Pouches are a very efficient way of packaging food. Besides this pouches are a good alternative for cans or glass packaging: they have the best carbon footprint with equal performance. 
In Asia there is already a changing trend from rigid to flexible packaging. High mechanical strength, transparency, seal through contamination and no leaking become important key requirements, due to the challenges in handling and logistic.
SABIC SOLUTIONS FOR POUCHES POTENTIALLY OFFERS:
Superior sealing performance, due to lower seal initiation temperature (SIT) and better seal through contamination
Higher productivity since faster sealing is possible
Good mechanical property resulting in good puncture resistance, leading to lower transport and storage costs
Stronger packaging needed as film become thinner but handling and transportation treatment still the same
POTENTIAL APPLICATIONS
Non- food packaging applications for:
Liquid household products such as soap.
SABIC MATERIALS FOR POUCHES PACKAGING APPLICATIONS:
These are just a few examples of SABIC's materials. For specific product selection, please contact SABIC technical team. You can find more about SABIC material solutions by clicking on the relevant product line below.
SABIC® SUPEER™ and COHERE™ METALLOCENE POLYETHYLENE
SABIC Metallocene materials have good sealing properties combined with easy processing for blown film processing. Some materials are even unique for the sealing through contamination. SUPEER™ 7118LE is also available as Certified Renewable material.
| Product Grades | Applications |
| --- | --- |
| COHERE™ S100 | Sealing layer food packaging, oil sachets |
| SUPEER™ 7118LE | Frozen food film, bread packaging |
•
SABIC® LLDPE
•
SABIC® LDPE
•
SABIC® PET
•
SABIC® PP