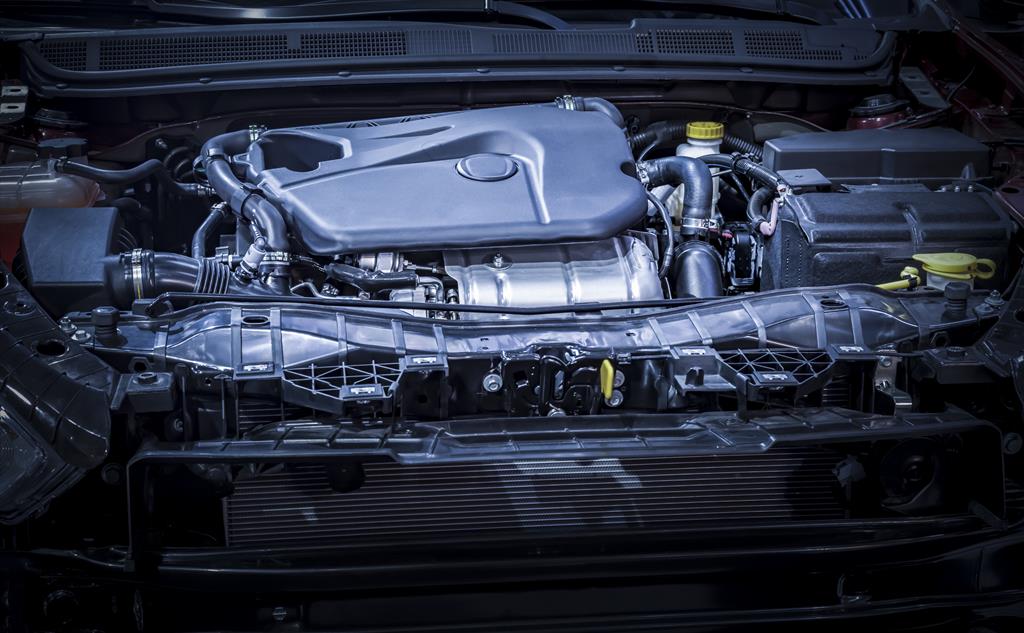 Under the Hood
Shift to new-polymer solutions
Until recently, only metals were used for under-the-hood (UTH) applications. This changed as the automotive industry turned to thermoplastics and polymers to reduce weight and improve fuel efficiency, among other benefits. The shift continues, with OEMs looking for designs that reduce or limit weight, energy losses, and cost. 
Easier said than done
Extreme temperatures, high mechanical loads, constant vibrations, corrosive chemicals, and wear resistance—UTH is a harsh environment with daunting technical challenges. 
With new regulatory restrictions on emissions and the drive to electrify, the complexities have grown. Engineers strive to reduce the size and weight of powertrain components, and the energy lost from friction, inefficient thermal management, and auxiliary losses from pumps and compressors. Electrification has come a long way, but high-level hurdles remain, including offsetting the weight of battery packs and new components. 
Enabling new solutions
SABIC has a number of strong and durable thermoplastics. These materials—such as polypropylene compounds, high-heat resistant resins, and specialty compounds—can meet a range of needs. Today, they appear in the engines, electrical and electric components, and battery packs of production vehicles worldwide. 
In the energy-storage space, NORYL resin—a modified polyphenylene ether (PPE) material—is increasingly the choice for OEMs worldwide. Because structural battery parts are exposed to liquid cooling at elevated temperatures, they must be formed with materials that can retain their mechanical and electrical properties for the life of the vehicle. NORYL resin delivers the property stability required—up to 40 percent better than other material options—with less weight. 
Powering innovation
Our best results in UTH is always when we collaborate early in the development phase of any program. That is because we can offer hands-on engineering and technical support, ranging from design conceptualization and characterization of material performance to modeling, molding analysis, part testing, and validation.
PERFORMANCE CONSIDERATIONS:
Optimized designs contributing to improved fuel efficiency and lower emissions 
Enhanced durability 
Increased chemical resistance 
Cost and weight savings 
High-heat performance 
Improved strength retention under increased thermal and mechanical loads 
Aluminum-like coefficient of thermal expansion 
Greater design flexibility and opportunities for parts integration 
Improved package space 
Compliance with recycling and reuse requirements
POTENTIAL APPLICATIONS:
Powertrain components and systems: pumps, compressors, engine controls, EGR, structural components, engine ignitions, air intake manifolds, coolant expansion reservoirs, air ducts, air and sight shields, HVACs, windshield washer reservoirs, brake fluid reservoirs, thrust washers and seals, actuators and valves 
E&E: connectivity applications, power distribution boxes, power connectors, bass bar terminals, connector over-molding, fuse boxes, connectors, ECM, sensors, radars 
Energy storage systems: battery pack structures, holders, frames, manifolds, bass bars, ICBs, clam shells, charging systems 
Fuel systems and seals 
HVACs 
Throttle bodies