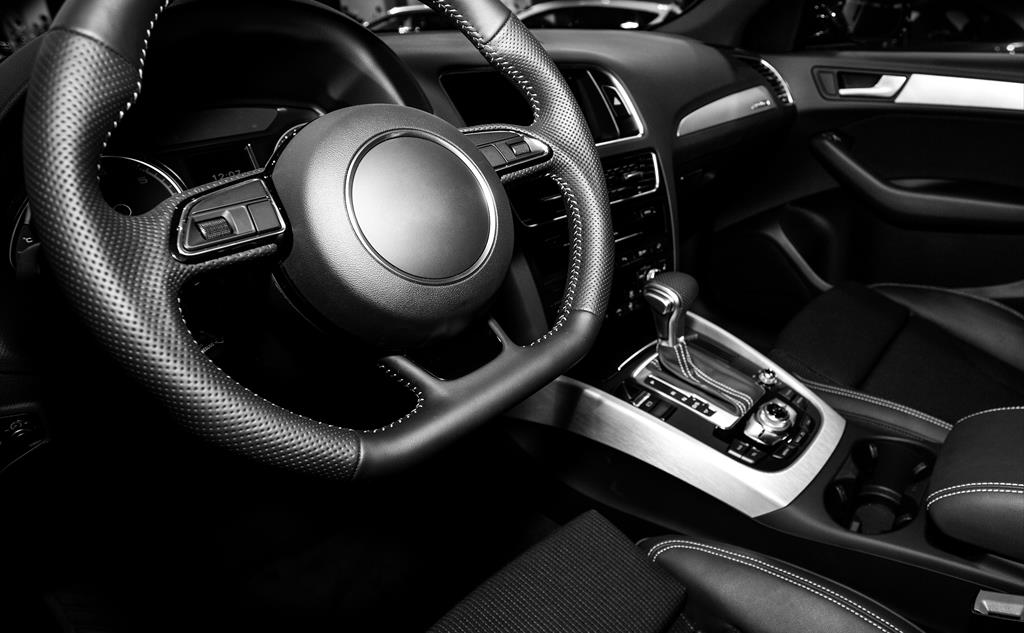 Interiors
The interior is crucially important
Industry experts know that automotive interiors highly influence purchasing decisions. The comfort, noise insulation, aesthetics, ergonomics, and durability of the interior are all opportunities to excel and differentiate from the competition.
The need to add new elements within limited space and weight—infotainment, communication devices, and safety features—is a constant challenge for designers, as is durability, styling, visual harmony, and functional integration.
Difference-making materials for interiors
To support automakers, we offer a portfolio of resins and compounds with many benefits: low weight and VOC emissions, heat and scratch resistance, high UV stability and weathering performance, excellent surface appearance, and more.
Our mold-in color solutions give aesthetic options for unique designs with Class-A surfaces without the cost, emissions, or added steps associated with painting.
We have pioneered thermoplastic instrument panels, and now we are collaborating with OEMs to optimize their thickness—reducing weight, improving cycle time, minimizing material consumption, and contributing to lower system costs.
More than materials
Our specialists apply computer-aided design and predictive engineering tools to optimize the flow during injection molding, allowing for lower wall thickness and mass.
Similar design support aids the use of our materials in other interior applications, such as door modules, center consoles, and liftgates.
Interior innovation
We continue to innovate; we lead in new thermoplastic solutions to achieve mass reduction in the interior through low-density and high-flow materials, and foam injection molding. Another development is a set of "soft-touch" PP compounds, which eliminates the need for secondary skin and foam operations.
We continue to explore other solutions for vehicle interiors, because these can lead to greater fuel efficiency, safety, comfort, and so much more.
PERFORMANCE CONSIDERATIONS:
Enhanced aesthetic appeal
Paint elimination
Low- and high-gloss surfaces
Customization with mold-in color and special effects
Scratch
Enhanced haptics
Buzz, squeak, and rattle reduction Low
VOC emissions and odor performance
Packaging space through part integration and weight savings
Durability
POTENTIAL APPLICATIONS:
A, B, and C pillar trims
Airbag housings
Ambient lighting
Center and middle consoles; center stacks
Door modules, panels, and handles
Hard instrument panels
Human machine interfaces
Infotainment components
Instrument panel retainers
Interior space filling
Interior claddings and trims
Rear package shelves
Seating
A problem occurred while rendering this section