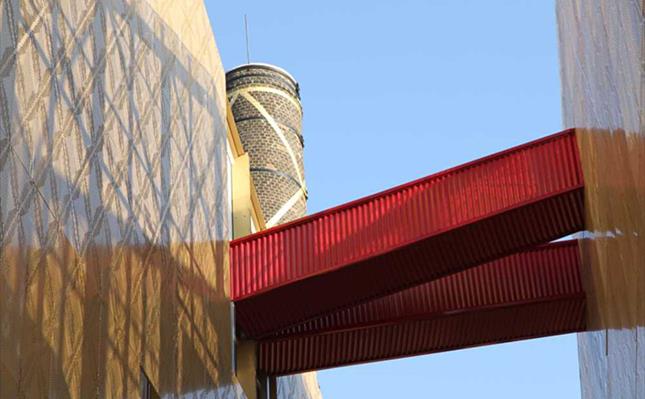 Large Architectural Projects
For over three decades, LEXAN™ sheet products have enabled architects and designers to create remarkable buildings that meet strict requirements for performance and safety. These tough, lightweight, versatile products provide design freedom to create unique buildings. LEXAN sheet makes it possible to create large and dramatic roofing and glazing elements that perform in a wide range of climates and conditions while improving energy conservation. Building on our strong track record of proven performance, LEXAN sheet is the material of choice of architects and designers for roofing, facades, walls, stairways and many more applications for more than 50 arenas and stadiums around the world.
Our engineering thermoplastic (ETP) materials - LEXAN™ and CYCOLAC™ resins, SABIC® PC, SABIC® POM and SABIC® PMMA, can typically be used structurally in the industry, replacing metals, wood, glass, or ceramics in a wide range of applications. They can potentially meet requirements for strong mechanical properties, flame retardancy and weatherability, amongst many others.
PERFORMANCE CONSIDERATIONS:
Aesthetics 
Daylighting
Design & engineering support
Design freedom
Durability
Ease of maintenance
Easy, simple and fast installation
Freedom of colors
Light & heat management
Lightweight 
Product warranty available
Regulations / standards compliance
Safety
Stiffness
Surface textures
POTENTIAL APPLICATIONS:
Airports
Iconic architectural buildings (e.g. ICEhouse™ Building)
Office buildings
Public infrastructure buildings
Railway stations
Shopping centers
Sport venues
Theaters