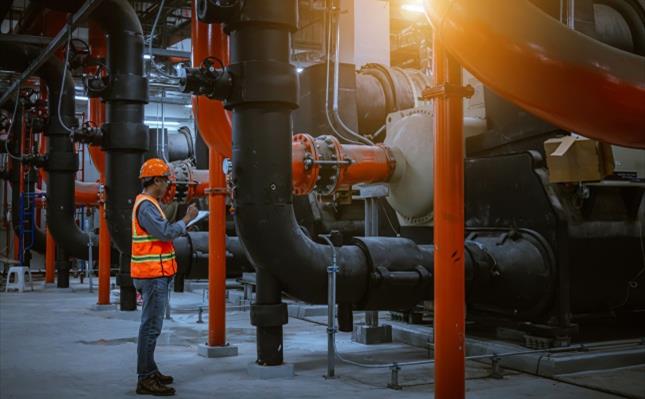 Cooling
The ongoing climate change has become a fact and has led to a continuous increase in average temperatures on virtually all continents. To address the needs of residents as well as maintain the wellbeing of employees and customers in shops, offices and factories, industrial cooling and air-conditioning installations have become indispensable.
Refrigerators and refrigerating plants prevent goods of all kinds, including food and pharmaceuticals, from being spoiled.
Polymer pipes play an important role when it comes to designing and installing modern, energy-efficient and durable cooling systems.
The inherent low thermal conductivity contributes to saving precious energy and reduces condensation on the exterior of pipes. – The corrosion resistance of polyolefin extends the service life while the toughness and low temperature resistance of polyethylene in particular facilitates the installation and operation of such systems.
SABIC solutions for cooling offers:
Chemical and corrosion resistance
Good low temperature impact strength
Low thermal conductivity, reducing condensation on outside of pipes
Mechanical flexibility for ease of installation
Potential applications
Air conditioning systems, domestic and industrial
Industrial cooling systems
Artificial ice rinks
Cooling systems for swimming pools, football stadiums
SABIC materials for cooling applications
These are just a few examples of SABIC's materials. For specific product selection, please contact SABIC technical team. You can find more about SABIC material solutions by clicking on the relevant product line below.
SABIC® HDPE
SABIC® PP