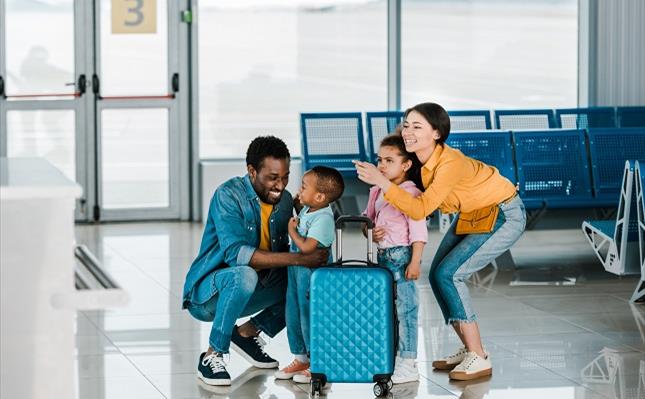 Consumer Goods
The market for consumer goods and lifestyle products is growing rapidly, propelled by an expanding global middle class. The explosion of consumer goods and smart devices in the market is placing unprecedented demands on the materials needed to make these components and products. They need to be safe and sustainable, stylish and durable, light and cost-effective, and of course compliant with industry regulations.
SABIC is committed to be at the forefront of materials innovation to support our customers to address these trends, delivering material technologies that help them adapt to the rapidly growing and evolving global consumer markets.
Our advanced polymer and engineering thermoplastic solutions help manufacturers in the consumer goods and lifestyle industries to create stylish products that meet industry regulations, high-performance and aesthetic requirements whilst maximizing recyclability.
In addition, SABIC's new TRUCIRCLE™ material solutions encompass the company's circular materials and technologies, including certified circular polymers from the chemical recycling of mixed plastic waste; certified bio-based renewable polymers; new polycarbonate (PC) based on certified renewable feedstock; and mechanical recycled polymers using post-consumer recycled (PCR) content.
Our innovations enable our customers to not only meet consumer needs today, but also their needs of tomorrow, in a more resource-tight and environmentally-savvy world. Whilst simultaneously enhancing design freedom to help set their brands apart in the ultra-competitive consumer markets.
PERFORMANCE CONSIDERATIONS:
Cost Efficiency
Material reduction – light weighting
Integration of components
Improved functionalities
Total system cost reduction    
Ease of design & differentiation
Thinner components - higher flow materials with comparable or improved properties
High gloss, scratch resistant and bright white materials
Easy Processability
Global operations
Global brands, regional productions and M&A for global business expansion
High temperature resistance
Strong aesthetics
Sustainability
Recyclable materials to reduce waste
Balanced Properties
Dimensional stability, impact, toughness, durability
POTENTIAL APPLICATIONS:
Baby bottles
Baby car seats
Bicycle and urban scooters
Durable household containers
Furniture
Lawnmowers
Power tools
Sanitary dispensers
Skincare containers
Straws and tumblers
Suitcases
Toiletries
KEY PRODUCT FAMILIES
ENGINEERING THERMOPLASTICS:
SABIC® PP QRYSTAL transparent random copolymer family
SABIC® PP homopolymer
SABIC® PP impact copolymers
SABIC® PP compounds: Mineral filled, short glass fiber grades
Halogen free SABIC® PPcompound portfolio with glass fiber reinforcement
STAMAX™ resin- long glass fiber reinforced PP
SABIC® PP FLOWPACT impact copolymer family
SABIC® PP 9xx Resins